Memphis Spa and Massage
---
Recommended Spa & Massage by Groupon Customers
---
Your voyage to serenity starts with one of three distinct body massages, each of which includes a skilled massage therapist to expertly remove knots from your muscles like a master sailor with surprisingly kempt hands. The ever-popular Swedish massage can melt your muscles like beeswax, erase tension, improve blood flow, and awaken the lymphatic system. If you've been pounding the pavement in preparation for a marathon or enduring rigorous training, recharge with a sports massage designed to enhance endurance and reduce recovery time. Or massage away the back pain that stems from carrying around a person in your body with a careful pregnancy massage.
3486 Poplar Avenue, Suite 101
Memphis
Tennessee
When life on the lam plunks you in the middle of an identity comedy worthy of Shakespeare or Voltaire, respond in kind with the proper face and head shaping that will keep your disguise intact. Tame unruly tresses with a trim (starting at $15), or make a pit stop to treat yourself to an express facial ($35) during a particularly tiring shift of delivering plutonium to local captains of industry. Exterminate uninvited body hairs with any of Bombay's regionally specific waxes (starting at $11). Waxing provides a longer-lasting hairlessness than shaving, and when the hair does come back after a few weeks, it's meek, soft, and easily scared back into the follicle with banging pans or the threat of another round of wax.
5062 American Way
Memphis
Tennessee
Reflexology is a form of acupressure that operates on the principle that reflex areas in the hands and feet correspond to all the glands, organs, and appendages of the human body, excepting ankle wings and venomous tail. With today's Groupon tucked into a glove or shoe, you can make an appointment with Mia Earl of Abundant Life, a certified health educator and registered certified reflexologist. She applies painless pressure to the hands and feet with her fingers and thumbs, trained measures designed to stimulate and maintain the body's self-healing process. Reflexology patients often find that the treatments relieve stress and tension, improve blood supply, promote the unblocking of nerve impulses, and improve overall wellness.
1069 W Rex Rd.
Memphis
Tennessee
Hands of Health is a day spa that dishes out steaming dollops of beautification and relaxation. Give clogged pores the arts-and-crafts treatment with a clay-pack facial ($40), an hour-long karate chop against acne and blackheads, or cleanse and exfoliate with a 30-minute mini facial ($35). A rosacea mask ($45) reduces the dilated capillaries, congestion, and blotchiness of rosacea while soothing away irritation with blends of green tea, chamomile, and licorice. Relieve a stressed-out soul sack with a variety of massage treatments, ranging from a basic hour-long Swedish ($55) to a lymph-drain massage ($70) tailored to drain retained water and quietly usher trapped toxins into a nearby backalley. Finally, smooth out your bodyscape with waxing services for mood-revealing eyebrows ($15), the stiff upper lip ($10), and a beachy bikini area ($40). All of these services are performed in a soothing spa environment of private treatment rooms, simply decorated with whitewashed walls, venetian blinds, and tall candles.
80 N Tillman St., Suite 107
Memphis
Tennessee
Dalton Reeves had always been interested in helping others heal through massage therapy, but he was always weighed down with other careers. After doing some soul searching, seeking the advice of a close friend, and calling several strangers in the phone book, he realized that he had to make a change. Driven by a singular goal, Dalton soon became nationally certified in massage and bodywork, and is now able to help others relax and heal through Swedish, deep-tissue, hot-stone, and chair massages at Phoenix Rising, located within Hi Gorgeous Salon. Though he mostly works out of his office, he can perform chair-massage services for almost any type of event, including business conferences, parties, and health fairs.
1475 Madison Ave.
Memphis
Tennessee
---
---
Spa & Massage Deals - Recently Expired
---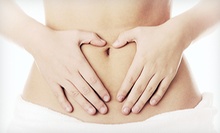 Colon hydrotherapy flushes out impacted debris to aid in digestion and nutrient absorption, and infrared-sauna sessions boost metabolism
---
---