Menasha, WI Beauty and Salons
---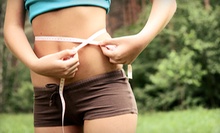 Vitamin B12 shots can give bodies a healthy dose of energy and vital nutrients, fight off stress and fatigue, and boost overall health
---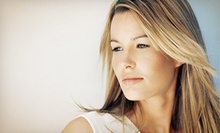 Styling and color from Sue Hudson, who's been working with hair for 25 years
---
Recommended Beauty by Groupon Customers
---
Wisconsin-born Dr. David Janssen began practicing medicine in the Fox Valley over twenty years ago. Since then, he's dedicated more than two decades to helping his patients look and feel their best with innovative cosmetic and reconstructive surgery techniques. Together with fellow board-certified surgeon Dr. William Doubek and Dr. Marc Serret, Dr. Janssen creates custom treatment plans based on each patient's needs and desires. In fact, patient input is an integral part of the process, whether the doctors are shrinking silhouettes with non-invasive CoolSculpting laser liposuction, or identifying and fighting the underlying causes of migraine headaches. They treat veins large and small with waves of thermal energy and localized laser beams, while Botox and Dysport touch-ups fight sagging skin and fine lines.
Like the palace of a Venetian doge, or the garage of an eccentric billionaire, the Renaissance Center is built in the image of a Renaissance-era Italian villa. Sporting a picturesque colonnade, peaked clay-tile rooftops, and a façade of sand-colored brick, the center greets patients with old-world charm as soon as they step out of their cars. Inside, parchment-colored walls, cozy furnishing, and potted plants sit in full view of the center's most stunning feature: a recreation of the Sistine Chapel ceiling.
2400 Witzel Ave.
Oshkosh
Wisconsin
800-236-6495
Aeries Salon's seasoned stylists and aestheticians pamper clients from head to toe with soothing hair, nail, waxing, and makeup services fueled by high-end products. Guests can take a seat in one of the comfy service chairs or lounge on a couch as they confer with stylists before their services to talk about aesthetic preferences, expectation, and lifestyle to ensure manicures, waxes, and cuts look fresh-from-the-salon for days afterward. Hairstyling pros use botanically infused, oil-based J Beverly Hills Concept Salon products during keratin-coddling procedures including cuts, color, and highlights. A battalion of scissor-wielders snip and shear hair and recolor monochromatic headscapes to naturally flatter skin tone and bone structure. Fingers and toes bask in OPI and Shellac mani-pedis, and faces blush under the careful attention of a professional makeup application that highlights cheekbone contours and connects freckle constellations with Youngblood Mineral Cosmetics.
2334 Jackson St.
Oshkosh
Wisconsin
920-230-3339
A salon of friends. That's what the welcoming staff at Salon di Amici calls its home base. The tight-knit group makes a genuine effort to extend its bond to clients as it caters to all their haircare, skincare, and nailcare needs. Soothing green walls and rustic stone accents flank talented hairstylists in the styling area, where they treat strands to Redken, Pureology, and Moroccanoil products while trimming overgrown lengths and boosting dull color. Inside a cozy spa room, specialists indulge skin with facials and mineral-makeup applications, and therapists ease tension with massages. Cushy pedicure chairs beckon sore backs to the nail corner, where hot stones melt tension during relaxing mani-pedis.
794 W Winneconne Ave.
Neenah
Wisconsin
920-886-2950
The accommodating staff at The Cutting Edge Salon uses their talented hairstylists to snip away at overgrown coiffures and perform a variety of mane-manipulating services, including single-process color, texturing, and styling. Clients can continue beauty regimens at home with the salons' collection of Redken products available for purchase. Outside hair services, the salon furnishes both of its locations with 40 clean and thoroughly inspected private UV tanning beds, allowing the team to collectively bronze visitors one small army at a time. The four tiers of tanning beds each contain face and body light bulbs that vary in number and intensity, and grant tanners a luxuriously gold exterior without pushing them into King Tut's sarcophagus. Those eschewing UV rays step into the salons' automated Magic spray-tan booths, which engulf bodies in three shades of tanning solution for an even, streak-free tan with head-to-toe coverage.
1933 N Richmond St.
Appleton
Wisconsin
920-734-5448
After stints cutting hair in London and Hawaii, Kay now shuttles between three Bay Area salons to create alluring 'dos using knowledge garnered from 25 years of strand-snipping. Her menu of hair services includes cuts for ladies and gentlemen along with tints and highlights for neglected coloring books. Clients can come to Kay for a desired look or indulge tresses in her personal specialty, sculpting long layers and festooning locks with highlights that appear to be brightened by sunrays and highly coveted Halley's Comet rays.
314 N Commercial Street
Neenah
Wisconsin
US
920-725-4185
Clogged pores and knotted muscles meet their match at Zen Fusion Wellness Spa, where aestheticians and therapists call upon more than a quarter century of collective experience to pamper patrons with a menu of facials, body wraps, and massages. Though they specialize in diverse fields, the staffers share a common belief that no salon experience should be one size fits all. Signature treatments, such as the ultimate facial and hot-stone massage, reflect this philosophy, showering each guest with personal attention and varying to accommodate unique skin types and conditions. Clients in search of slimmer silhouettes can avail themselves of body wraps, which cocoon legs and torsos in a cellophane sheath designed to shed inches and promote the growth of nascent wings.
1500 W College Ave., Suite B
Appleton
Wisconsin
US
920-380-9236
---