Menlo Park, CA Drs and Health Practioners
---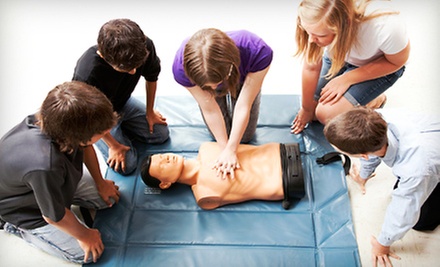 ---
Drs & Health Practitioners Deals
---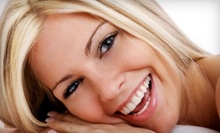 Dental professionals scour sullied serrations, examine oral caves & peer beneath surface layers with insightful x-rays
Use Tuesday 2:00pm - 5:00pm
---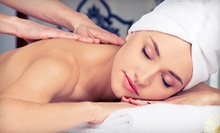 Therapists apply the holistic principles of traditional Chinese medicine to soothe aches and pains with custom massages
Use Today 10:00am - 8:00pm
---
Recommended Drs & Health Practitioners by Groupon Customers
---
At Vitality Chiropractic Center, Doctor of Chiropractic Lisa Walsh runs her practice with an integrative philosophy, contending that all bodily systems are as tightly interconnected as the pieces of a Kevin Bacon jigsaw puzzle. Specializing in pediatric care, she calls upon her chiropractic education, as well as her studies in human biodynamics at UC–Berkeley, to dispense holistic treatments designed to treat imbalances of the structural, biochemical, and emotional nature.
2100 Carlmont Dr., Suite 3
Belmont
California
650-342-4623
A healthy mouth is a key component of a healthy lifestyle, according to the NIDCR. Without regular attention, the teeth and gums can develop easily preventable diseases, which leads to resentful mouthbones that are more likely to spitefully bite the inside of your cheeks. To spare patients from unnecessary pain and suffering, the dentists at Sunnyvale Smile Style will peer deep into your mouth for signs of trouble, take pictures of your teeth for Smile Style's yearbook, and address any concerns, pains, or existential ennui before degunking your charming chompers.
895 E Fremont Avenue , Suite 101
Sunnyvale
California
408-732-0220
It seems Dr. Shahin Fazilat has had a hard time scratching his itch for education. The board-certified plastic surgeon first bolstered his medical degree from Howard University School of Medicine by completing general surgery training at The Washington Hospital Center. Then came his fellowship at the National Institutes of Health, followed by a yearlong cosmetic surgery apprenticeship, and finally another fellowship in hand and microsurgery at Stanford University. All this schooling and training serves him well at his practice, where he performs all of the surgical and nonsurgical procedures himself instead of entrusting them to a guy in a New Jersey Devils jersey who insists he can totally do surgery. To list a few of his duties, he doles out Botox injections and Vi Peel chemical peels, conducts liposuction treatments, and performs breast lift and reduction procedures that make as few incisions as possible.
515 South Dr., Suite 25
Mountain View
California
650-964-2200
After fulfilling his dream of becoming a Doctor of Medicine at Stanford University's School of Medicine in 2002, Duke T. Khuu, MD, F.A.A.D. dreamed again. This time, he would establish his own institution: a haven for patients to relish in his seemingly infinite dermatological knowledge. This dream, like all of Dr. Khuu's dreams, also came true. Today, Khuu Dermatology is a veritable haven for anyone suffering from dermal anomalies, including wrinkles, hyperpigmentation, and unsightly veins. The board-certified dermatologist—alongside his team of registered nurses—immaculately execute a full repertoire of medical and cosmetic skincare procedures, from microdermabrasion facials to cancer screenings. Dr. Khuu also takes care to keep patients fully informed on treatment options, so each patient can achieve their time-reversing skin goals. In his spare time, Dr. Khuu likes to go figure skating.
889 Castro St.
Mountain View
California
650-969-5488
Patients at Randhawa Dental Corporation open wide to place their dental health in the capable hands of highly skilled dentists and their staff. Studying dentistry in India, Australia, and the United States has equipped Gurjit S. Randhawa, D.D.S., M.D.S., with skills that earned him the title of Best Cosmetic Dentist in KRON4's Best of the Bay 2011 awards, making it the third year in a row that he has won. Dr. Randhawa joins the other dentists—including his wife, Dr. Aneet Randhawa—to coddle teeth with general and specialist dental services. Randhawa Dental Corporation is also a top 1% Invisalign provider nationwide.
4138 Dyer St., Suite 1
Union City
California
510-471-1255
Since graduating from UC San Francisco's School of Dentistry, Dr. Nahid Saba has spent 15 years keeping mouths and teeth around the Bay Area healthy. She and her team of dental hygienists stay in step with the advancing science of dentistry through continuing education, and they perform preventive, cosmetic, and restorative treatments for children and adults. Whether they're replacing missing teeth with implants, straightening smiles with Invisalign's clear plastic aligners, or installing new tongues that will use fewer curse words, the team puts patient comfort first and listen closely to clients' concerns.
66 San Pedro Rd., Suite B
Daly City
California
650-756-4388
---