Meridian Automotive
---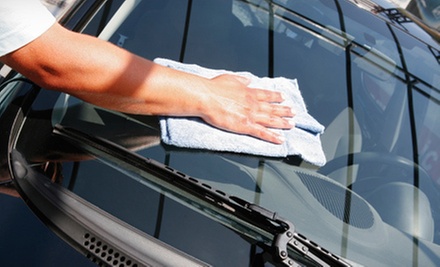 ---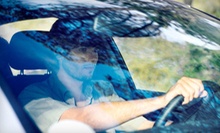 Master technicians replace cracked shields with OEM-quality glass or repair shields inside a spacious garage
---
Recommended Automotive by Groupon Customers
---
The glass-fixing feats of two of Windshield Repair Specialists' technicians have earned them status as National Windshield Repair Association Olympic medalists. But the entire staff, which holds more than 70 years of collective experience, is not far behind, having equipped more than 35,000 cars with sturdy, unblemished glass. Using only glass and adhesives that meet federal standards, the skilled techs stabilize small chips before they can grow into full-blown cracks and swap cracked windshields for clear panes that grant an unobstructed view of the road. To prevent issues in the first place, they also provide preventative measures: Superior Shield treatments armor glass against airborne debris with an advanced protective coating, and tint films protect car and building windows from spitballs flung by passing suns. Windshield Repair Specialists guarantees their products and labor for as long as the customer possesses their car.
9335 W State St.
Boise
Idaho
208-853-2447
As members of the NAPA AutoCare empire, Blaz'N Diagnostics Auto Care's ASE-certified technicians cannot work on cars without backing their services with a 12-month or 12,000-mile warranty. The crew uses top diagnostic equipment to sleuth out electrical issues and signs cars up for services that range from oil changes to complete engine rebuilds. The garage also partners with Enterprise Rent-A-Car to assist customers in finding transportation without having to call a cab or summon the town centaur.
4340 Chinden Blvd.
Garden City
Idaho
208-323-9292
The staff at Cascade Auto Glass fits car frames with a meticulous process perfected during more than 750,000 windshield replacements, all adhering to Auto Glass Safety Council standards. Cascade's choice of top-quality urethane adhesives allows drivers to get back on the road sooner without sacrificing a reliable grip, and OEM-quality glass shares an identical structure, density, and love of parking-permit stickers as cars' factory-installed glass. A nationwide warranty stands behind the quality materials and workmanship of each service, and Cascade deals directly with insurance companies.
445 N Steelhead Way
Boise
Idaho
208-378-4330
After an unlucky coin-flip forced him to sell control of his own tire business, Frank Bruneel had no choice but to start anew. The initial loss turned out to be fortuitous in the long run, however. Now, after affiliating with a vast tire-supply network, his Bruneel Tire Factory boasts 10 locations with ready access to an expansive selection of rubber circles. Frank has leveraged expansion to diversify the company's services, with each location staffed by ASE-certified technicians who perform routine maintenance, align tires, replace worn shocks and struts, and service AC systems by rigging them to vent the prom king's breath.
5306 Chinden Blvd.
Boise
Idaho
208-322-0567
---