Meridian, ID Drs and Health Practioners
---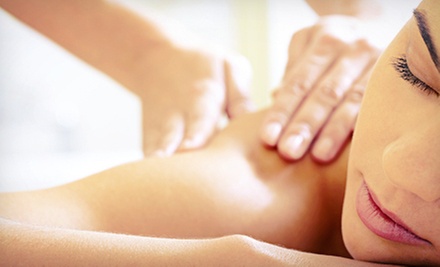 ---
Recommended Drs & Health Practitioners by Groupon Customers
---
At Trailhead Chiropractic, medical professionals usher in well-being with a range of chiropractic therapies and a proactive and holistic approach to wellness. They approach each patient objectively, making a point to employ chiropractic-adjusting methods only when absolutely necessary and relying predominantly on soft-tissue therapies, such as myofascial release, to keep bodies feeling spry. To ensure bodies stay pain-free in the long term, rehabilitative and functional training helps restore strength to ailing muscles through medically designed stretches and exercises. When they combine these regimens with the clinic's other treatments, the professionals have the power to grant patients with a virtually pain-free existence.
3858 N Garden Center Way, Suite 101
Boise
Idaho
208-336-0017
Doctor of Chiropractic Kyle Burtenshaw presents his patients with a seemingly simple question: what is pain? For many, pain is something to be immediately quenched, but it presents a much more complex problem for Dr. Burtenshaw. Pain, he posits, is the body's warning signal for underlying problems and to simply mask the pain leaves those problems lurking, such as spinal dysfunction. With this in mind, Pioneer Sports & Pain Center focuses on sports medicine, physiotherapy, chiropractic medicine, soft tissue therapy, and wellness.
1619 N Linder Rd.
Kuna
Idaho
208-922-4908
At Lake Harbor Dentistry, Drs. Michael Peterson and Eric Ballou maintain teeth with general, restorative, and cosmetic treatments. Restorative procedures are a particular specialty, as both dentists wield the CEREC system to create and implant ceramic crowns in a single appointment. They also use advanced 3-D imaging to guide implant surgeries and practice IV sedation to limit discomfort. Beyond the office, both dentists stay active within the community—Dr. Peterson teaches CERC CAD/CAM courses for dental assistants, whereas Dr. Ballou has volunteered for the Wise MOM Project, a charity that provides dental services to those who may have difficulty affording them.
5355 W State St.
Boise
Idaho
208-853-4687
Christina Love looks at her 35 years in hydrotherapy as not only a career path, but a personal investment. Years ago, cleansing colonics helped her to overcome a drawn-out battle with cancer, and the experience inspired her to help others reach a higher level of health. Nowadays, she practices her holistic therapy as the resident hydrotherapist of Hands on Health. She draws on her extensive colonic experience and combines other therapies, such as herbology, meditation, and oriental medicine, to proper digestive health, which is critical to overall wellness and hotdog eating contests.
311 11th Ave. S
Nampa
Idaho
208-461-2300
This practice's duo of dentists, Drs. Garpetti and Elliott, draw on extensive experience to tend to smiles in need of both general and cosmetic services. Dr. Garpetti followed his dental school education with hospital-based training, gaining advanced knowledge in areas including oral surgery and wearing scrubs. His colleague Dr. Elliott graduated from Tufts University School of Dental Medicine before being awarded an externship to work with special-needs patients.
Together, the professionals pool their resources to cater to patients of all ages with advanced technology such as laser cavity detection, digital x-rays, and intra-oral cameras that never require molars to say cheese. To ensure that visits are as comfortable as possible, the office's satellite radio headphones pipe in tunes, and video glasses enable patients to watch cable television or movies during treatments.
13108 W Persimmon Ln.
Boise
Idaho
208-377-2160
---