Things to Do in Merrillville
---
Recommended Things to Do by Groupon Customers
---
The Chicago White Sox have some truly dedicated fans. In 1994, the team decided to reach out to the youngsters who worshipped their footwear. They sought to provide kids with the same conditioning and training they honed their skills with, so they started a sports-training summer camp. In a mere seven years, demand for the trainers' services necessitated that the program conduct year-round sessions in all types of sports, and the Bulls/Sox Academy was born.
Taught by the trainers who spend their life making sure that the Sox and Bulls are ready to hit the field or court, Bulls/Sox Academy's lessons bring professional techniques to aspiring athletes. Baseball programs teach functional speed movements for high-speed base stealing and help kids build the upper-body strength to knock balls out of the park and through the windshield of their least favorite neighbor's minivan. The basketball course divvies up training between shooting, skills, and defensive play. The fast-pitch softball teachers—both former professional players and longtime coaches—arm students to beat back high-velocity pitches without hurting the ball's feelings.
221 U.S. Hwy. 41
Schererville
Indiana
In 1976, busy California mother Joan Barnes wanted nothing more than to find a play place where she and her kids could enjoy age-appropriate, educational activities. Finding none, she developed her own innovative play environment within a developmental-based program structure now known as Gymboree Play & Music. Today, kids tumble and learn in more than 650 locations in 33 countries around the world, engaging in open play and classes designed to build cognitive and motor skills. As parents participate in their children's development, their kids learn to paint, play music, and interact socially outside of their preschool knitting circles.
1501 Joliet Street
Dyer
Indiana
Jump!Zone's indoor playgrounds envelop kids aged 2–12 in an inflatable world filled with challenging obstacle courses, fun slides, and cardio-boosting bounce houses. While navigating the plush courses under the watchful eyes of air-filled dinosaurs and superheroes, kids burn off extra energy and participate in activities that may help develop motor skills. Jump!Zone's energetic staff supervises all play as kids climb on pirate ships and trampoline inside princess castles. Specific inflatables may vary by location but often include towering bounce houses shaped like fire trucks or octopi as well as party rooms, games, pizza, soda, and other festive fare. The bouncy center also hosts birthday parties, fundraisers, and special events.
1237 Arrowhead Ct.
Crown Point
Indiana
Looking to put a new spin on a classic family activity, the minds behind Glowgolf decided to give the game a phosphorescent update. Incandescent courses place friends and family amid a tropical-fantasy golf world of neon orange, green, and violet surroundings. Players putt luminous orbs through vibrant treasure chests and glimmering windmills while negotiating tricky obstacles near walls portraying black-light-lit aquatic scenes. With more than 20 locations spread over 10 states, Glowgolf's fluorescent labyrinths challenge human players and traveling gnomes.
2107 Southlake Mall
Merrillville
Indiana
219-769-3220
The team sits silently, trigger fingers poised to unleash the simulated ammo in their laser-tag guns. Nearby, one of their teammates waits to be rescued. The team's leader creeps forward, checks the area, and gestures to the others. They locate their captured comrade, but something is amiss: the pilot's head is shaking. The air fills with flashes of light, and the battle is over.
Team Combat Live uses laser tag as a means to act out immersive tactical scenarios, foster team camaraderie, and covertly scan supermarket barcodes. In indoor and outdoor spaces, combatants run, crouch, and fire, using the same laser gear employed by SWAT teams and Special Forces. To further hone tactical skills, Team Combat Live sprinkles each battlefield with ammo boxes and medic locations. Their instructors, including a certified SWAT instructor, also host summer camps that teach tactical maneuvers.
5105 State Road 231
Leroy
Indiana
In 1910, when apothecaries regularly doled out narcotics and opiates for issues such as headaches or nausea, Joseph Meyer was planting natural alternatives to the questionable contents of the brown bottles. Through research, careful tending of herbs and medicinal plants, and labor negotiations with garden-gnome unions, Meyer's small operation grew steadily. He acquired a tract of land on the Little Calumet River where he grew medicinal plants and cultivated flora. Eventually, the tract of land was finished with an English gabled building and given a name: Indiana Botanic Gardens, Inc.
More than a century after Meyer actualized his vision of providing natural health alternatives, his family continues to champion his idea. They curate an ever-expanding inventory that includes vitamins, nutritional supplements, and bulk herbals—all of which may be purchased both in-store and online.
3401 W 37th Ave.
Hobart
Indiana
800-644-8327
---
---
Things to Do Deals - Recently Expired
---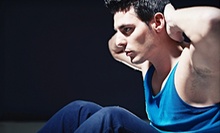 A combination of high-intensity interval training and fresh air propels boot campers toward their fitness and weight-loss goals
---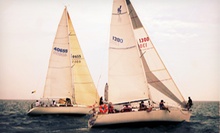 Daytime or sunset Lake Michigan cruises delight with views of the Chicago skyline; passengers can bring along their own drinks and playlists
---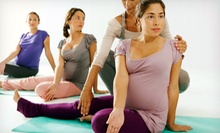 Classes include prenatal and postnatal total-body fitness, Pilates, and yoga
---
---