Professional Services in Mesquite
---
Professional Service Deals
---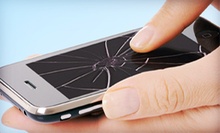 Use Today 7:00am - 5:00pm
---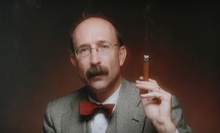 Tim Scheer captures timeless moments with comprehensive lighting, shooting & processing that produce unrivaled results
Use Today 9:00am - 5:00pm
---
Recommended Professional Services by Groupon Customers
---
Dry Clean Super Center's experts are as conscientious as they are timely. Technicians clean, starch, and press clothing at six different locations, customizing services to suit special requests, and offer same-day turnaround for dry-cleaned items brought in before 9 a.m. Beyond offering basic cleaning of delicate clothing items, comforters, curtains, and leather, on-staff tailors can also perform basic alterations, taking in too-big suits or stretching leg warmers into sweaters for pet snakes.
1730 W Bardin Rd., Suite 100
Arlington
Texas
817-468-8387
An onsite team of level-three cell-phone repair technicians draw on their experience at major manufacturers, such as Nokia and Samsung, when solving tablet or touchscreen problems. With a list of services longer than the Hulk's criminal record, the phone pros perform same-day treatments when possible on gadgets ranging from phones to laptops. They repair gizmos from brands such as Apple, BlackBerry, and HTC, and their wrenches have no fear of malfunctioning game consoles. To ensure peace of mind, the techs provide a 60-day warranty on parts, labor, and sudden sentience.
5412 S Hulen St.
Fort Worth
Texas
Operating according to the belief that all children deserve a safe and nurturing childhood, ACH Child and Family Services strives to protect children from abuse, neglect, and family separation. All programs—whether they try to keep children and families together or provide healing homes for children who can't live with their families—work toward the goal of helping children live healthy, productive lives. ACH's programs serve more than 3,000 children, youths, and families each year, and an additional 14,000 youths receive critical safety information through outreach and education services.
1424 Summit Ave.
Fort Worth
Texas
Though well-versed in the art of repairing iOS and Android smart devices, Phone-Fix's technicians' electronics expertise extends to the realm of portable game systems, video-game consoles, and beyond. With a wave of their soldering iron, they skillfully mend mishaps from broken LCD screens on an iPhone 4S to a red ring of death on an Xbox 360 to a broken charging port on a Samsung Galaxy. Even unlisted electronics may find themselves revived by Phone-Fix's techs, who stand ready to offer their services after receiving an email, contact form, or bat signal.
3129 I-30, Suite H
Mesquite
Texas
972-961-7409
CASA (Court Appointed Special Advocates) of Tarrant County helps protect and advocate for the best interests of neglected and abused children involved in court proceedings. After 30 hours of intensive training on the legal process, foster care, courtroom procedures, and child abuse, volunteer advocates receive their first case and then speak up for the children through every step of the court process. Advocates visit with the children and get to know their teachers, family members, and school counselors to help determine where the child will be happiest and safest, with the goal of placing each child in the best possible permanent home. Last year, CASA of Tarrant County advocates served 750 children.
101 Summit Ave., Suite 505
Fort Worth
Texas
817-877-5891
The Tarrant County Back to School Roundup, presented by Walmart, is an annual volunteer-run event that supports underserved children with free school supplies, immunizations, haircuts, and health and dental screenings. Prekindergarteners through 12th graders whose families meet federal poverty income guidelines gather on August 8 at the Will Rogers Memorial Center in Fort Worth. Amid kids activities, games, and interactive booths, approximately 10,000 students are expected to receive free school supplies. Alongside supplies distributors, community-resource booths hand out information on topics such as literacy, parenting, nutrition, and financial literacy to help foster solid family life. Last year, the Back to School Roundup provided school supplies and services to 11,000 children in need.
1100 Circle Dr.
Fort Worth
Texas
(817) 754-0227
---