Metuchen, NJ Health and Fitness
---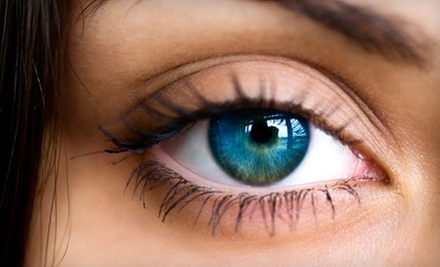 ---
Recommended Health & Fitness by Groupon Customers
---
During his time as an athlete at Villanova University, Joseph Cilea, DC, saw firsthand the effects that focused training and dedicated care can have on the human body's performance. One Doctorate of Chiropractic later, Dr. Cilea founded Advanced Wellness to bring crooked spines and health habits into alignment with an array of holistic services. Dr. Cilea mends musculoskeletal ailments ranging from arthritis to sport injuries with a three-phase treatment process, which focuses on initially reducing pain before stabilizing the weakened area and then strengthening surrounding muscles with exercises that simulate real-life movements, such as swinging a golf club or washing a spaceship. Advanced Wellness's team of specialists also targets deeper health roadblocks with alternative treatments, including acupuncture, interventional pain management, and low-level laser therapy, and identifies potential allergies to more than 100 foods with the ALCAT testing system.
17 N Main St.
Marlboro
New Jersey
732-984-9597
Dr. Avi Weisfogel focuses on relieving anxiety and eliminating pain during treatments at Old Bridge Dental Care. His experience with sedation dentistry can help even the most apprehensive patient enjoy a pain- and stress-free appointment, likely not even remembering the procedure or their fear of the letter d the following day. He and his team also accomplish dental implants and teeth-whitening treatments thoroughly but quickly, ensuring visits take as little time as necessary. The in-house lab aids in this swiftness when constructing dentures, which the dentist is able to fit into mouths with minimal discomfort and no incisions.
30 Hwy. 18
Old Bridge
New Jersey
732-444-8457
Contemporary Plastic Surgery, helmed by Dr. Robert A. Herbstman's, balances the aesthetic needs of clients with a mix of traditional cosmetic surgery, non-invasive procedures, and top-notch skincare programs. An experienced on-staff aesthetician evaluates each client's skincare needs before designing an individualized and customized regimen. Certified staffers transform bodies through both surgical procedures and noninvasive med-spa services, such as microdermabrasion, which employs a diamond-studded wand to exfoliate layers and stimulate cellular growth.
579A Cranbury Rd., Suite 202
East Brunswick
New Jersey
732-254-2128
The Ballpark's 15,000-square-foot indoor baseball facility has been the training ground for regional all-star youth league players and state championship teams since 1999. A team of experienced coaches, led by three-time Star-Ledger Coach of the Year Tony Picaro, teaches fundamentals such as bunting, fielding, and signing autographs while wearing an oversize novelty foam finger. Private and group lessons hone skills after school, and multiday clinics immerse rookies and pros alike in the sport's finer points. Outside class hours, players practice at six public batting cages, a timed home-to-first track, and a pitching mound monitored by radar and off-duty traffic cops. An extensive weight room helps player fill their uniforms, and a food court refuels bellies with classic stadium fare.
1 Silver Crt.
Springfield
New Jersey
973-376-9295
One of Dr. Len Siskin's first experiences in medicine was as a social worker in a hospital, where he was struck by how patients were forced to fight their way through a labyrinth of hospital administrators, attorneys, and pharmaceutical companies instead of just being able to focus on getting well. This experience—coupled with his desire to treat and prevent disease with minimal medication—led him to attend Life University Chiropractic School. Today, Dr. Siskin helps pained patients to resume the activities they enjoy through an array of adjusting techniques, such as the Thompson technique, which employs a terminal-point table to adjust the entire spine.
Additionally, Dr. Siskin helps spines to assume more competent relationships with gravity through the clinical biomechanics of good posture and sleeping on piles of physics homework.
326 W US Hwy. 22, Suite 6B
Green Brook
New Jersey
732-752-6606
Board-certified podiatrists Dr. Andrew Schmierer and Dr. Craig Shapero use their combined expertise to lead a helpful, professional staff that cares for patients and adds a kick to lagging steps with foot treatments suitable for anyone. Aside from helping alleviate the discomfort of corns, calluses, and arthritis, they also help athletes by repairing sprains, analyzing gaits, and teaching them fancy footwork to incorporate into touchdown dances. The doctors tend to all parts of the feet from the heel and arch to the ankle and toenails, and they can perform everything from medical-grade pedicures to laser treatments for fungal nails.
18 Centre Dr., Suite 205
Monroe Township
New Jersey
609-860-9111
---