Metuchen, NJ Spa and Massage
---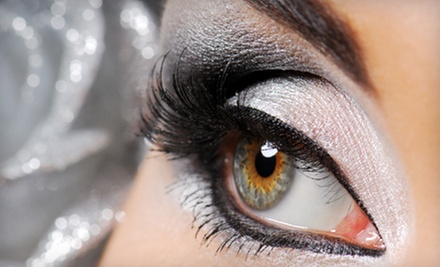 ---
Recommended Spa & Massage by Groupon Customers
---
The attentive aestheticians at The Jennifer Day Spa blend Eastern and Western beauty and relaxation techniques to craft custom spa treatments. Clients can grab some "me time" and partake in one of 14 different facials, including supersonic treatments to nourish collagen and Photo Rejuvenation Time Machine treatments that give faces the famously smooth complexion of H.G. Wells. Aestheticians can denude any area with waxing services or snuff out tension through reflexology, which targets pressure points on the feet and hands to restore energy flow throughout the body. The Jennifer Day Spa also bundles its services together into multitreatment spa packages, many of which include the flowing strokes and gentle kneading of Swedish massage.
326 US Hwy. 22
Green Brook
New Jersey
732-529-5128
When you step into Atmosphere Essentials, admiring the boutique's Victorian-style decor, intoxicating array of make-your-own perfumes, and the pictures of beloved family members on the wall, you probably wouldn't guess that the cottage's cozy interior is also home to a high-tech laboratory. That's where owner Antonio Sciortino creates his natural home and body products, a talent handed down to him by his Palermo-born ancestors. According to StatenIslandLifestyle.com, Sciortino's grandmother began making natural skincare remedies to help cope during difficult, post-war times. The innovative on-site lab allows him to share his family secrets and 15 years of research on a broader scale. Therein, his team produces 100% certified-organic formulas made with botanicals and essential oils, which are then blended into soy candles, lotions, and eco-friendly baseball-mitt softener.
In the upper echelons of the intimate spa and hair salon, massage therapists and aestheticians use the line in a variety of relaxing spa treatments. As documented by Fox News, some of Sciortino's products have also been inspired by Mexican painter Frida Kahlo's natural beauty and penchant for aromatherapy.
7481 Amboy Rd.
Staten Island
New York
US
718-608-9880
Venus Esthetics' tranquil spa retreat is a honeycomb of intimate treatment rooms in which clients rejuvenate their looks or shed undue stress. Aestheticians pamper the countenances of men and women alike, glazing faces with antioxidant-rich products, aromatic essential oils, or cheekbone-enhancing Venetian masks. To nourish skin below the neck, clients can wallow in full-body treatments infused with organically grown seaweed, algae, or sea salt. The spa's massage therapists employ therapeutic bodywork that soothes musculature sore from stress, injury, or physical exertion. The center's cosmetic technicians outfit themselves with top-secret technology, including a skin-firming ultrasound machine and an aesthetic laser system.
262 Arden Ave., Suite K
Staten Island
New York
718-227-5749
At Everlasting Beauty Med Spa, skilled aestheticians wield SkinMedica and Dermalogica products to refine pores and firm up skin. In addition to five kinds of massage, they also perform FDA-approved VelaShape body-contouring treatments, which target cellulite with noninvasive infrared-light energy. VelaShape is said to diminish waistlines and slim thighs without the aid of a concave mirror.
550 Union Ave., Suite 4
Middlesex
New Jersey
US
732-627-5000
Sweet & Sassy's orange-and-purple beauty parlors create a safe space for tweens to indulge in imaginative play and pampering. Young visitors try on identities through themes such as Pop Star and Enchanted Princess, which rule birthday parties and mini spa services for skin, hair, and nails. Sparkles and the color pink appear with expected frequency, covering a fleet of rental limos and studding ingredients at Creation Stations, where guests concoct bath and body products or strawberry-scented doppelgangers. In addition to supplying keepsake trinkets with most services, the parlors stock their gift shops with bright fuchsia and lime-green versions of classic spa accessories, including plush robes and slippers. Sweet & Sassy also hosts workshops created specifically for Girl Scouts, Adventure Princesses, and sports teams that teach manners as well as business skills.
3877 US Hwy. 9
Old Bridge Township
New Jersey
732-591-0020
---