Gyms & Fitness Centers in Miami Beach
---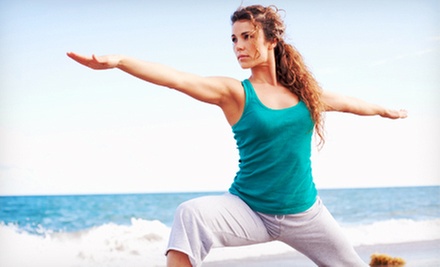 ---
Gym & Fitness Center Deals
---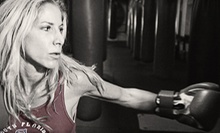 Use Thursday 3:30pm - 8:30pm
---
Recommended Gyms & Fitness Centers by Groupon Customers
---
This deal includes the 24/7-access key card, so you don't have to let The Man tell you when you can avail yourself of Snap's top-of-the-line cardio and strength equipment. Arrive at Snap super late and pretend you're working out in an Edward Hopper painting, or pound the treadmill at four in the morning and get pumped to host a morning shock-jock radio show. Even if you exercise during conventional hours, Snap's friendly, unintimidating atmosphere will provide a refreshing change of pace from any meat-market gym or tough elementary schoolyard you've experienced.
14740 Biscayne Blvd.
North Miami Beach
Florida
Crunch caters to exercisers of all interests and fitness levels, cramming each state-of-the-art fitness facility with name-brand equipment and a welcoming, nonjudgmental attitude. With a month-long membership, Groupon holders gain unlimited access to the gym of their choice, along with each club's diverse syllabi of classes, organized into categories such as action sports, chill outs, and dance rhythms. S.T.A.R. Treatment classes incorporate spinning, toning, ab crunching, relaxing yoga, and high-octane acronym deciphering into one all-encompassing workout, and X-Pole Dancing develops upper-body, core strength, with the unrivaled support of an aluminum dance partner. Burn & Firm Pilates streamlines the muscle-lengthening regimen by combining fluid standing moves with hand weights and body bars, and Cardio Tai Box blends kicks, punches, and cardiovascular training for a high-impact bout of fat pummeling. Enter your gym of choice into the schedule for a more specific list of local offerings.
1676 Alton Rd.
Miami Beach
Florida
305-531-4743
At Gables Fitness, clients choose their workout duration, even in group classes. With 30-minute one-on-one or group personal-training sessions or 60-minute group fitness classes, the fitness studio follows the FITT principle: Frequency, Intensity, Time, and Type. Sessions depend on various factors that include strength aerobics, performance goal focus, exercise biomechanics, and effort. Experienced instructors lead students through group fitness classes that include spinning and Red Zone training, a group class for women that provides a full-body workout and strengthens the cardiovascular system in just 40 minutes.
112 Valencia Ave.
Coral Gables
Florida
305-461-1090
Exhale Spa seeks to transform its clientele inside and out. The founding team of fitness professionals and aestheticians sought to create an environment where they could empower visitors with pampering spa treatments, invigorating fitness classes, and lifestyle education, helping clients attain a sense of control and holistic balance. Now with 19 locations across 11 cities, Exhale Spa and its signature services have earned mentions in numerous national publications, including People magazine, the New York Times, and O, The Oprah Magazine.
Exhale's signature Core Fusion classes incorporate dance-inspired stretches, yoga poses, and Pilates exercises into total-body workouts that build long, lean limbs and sturdy abdominal muscles over time. For an even more varied workout, the instructors introduce boot-camp techniques, cardio exercises, or multiplication tables to select sessions. Yoga classes present a similar amount of breadth and variety, drawing inspiration from a number of introspective and physically oriented styles. To help hasten physical transformations, nutrition and wellness coaches teach attendees about the impacts of diet. These sessions build an awareness of healthy eating habits through custom meal plans and by teaching clients how to identify the edible parts of a fruit basket.
Many of the center's traditional spa services seek to inspire confidence. Facials pamper and refine skin using everything from green tea and fruit extracts to microcurrent technology, and mani-pedis revitalize digits before glazing nails with a vibrant new coat of color. Bodywork treatments look beyond physical relaxation and focus on holistic concerns. Massage therapists can use Eastern or Western modalities to soothe overstressed musculature, and acupuncture treatments and reiki sessions jump-start natural healing processes by encouraging the free flow of inner energies.
270 Biscayne Blvd. Way
Miami
Florida
Since its inception in 1916, the YMCA of Greater Miami has opened its doors to whoever needed it. It welcomed African American youths during the Great Depression, hosted military personnel in the 1940s, and gave Cuban refugees a home in the 1960s. Today, it continues the tradition of depolarizing Miami's fractured populous, remaining a haven for people of all faiths, races, ages, and income. Staffers uphold the YMCA's core values of honesty, acceptance, and fairness as they ensure each location is a safe place for members to play, exercise, and strengthen family bonds weakened by overzealous games of Monopoly. YMCA of Greater Miami also raises much-needed funding for kids and families who can't afford the full cost of any of YMCA's progressive programs.
At the current locations, kids can leap into activities ranging from swim lessons and youth sports to afterschool programs and day camps. Adults, meanwhile, can take Zumba, boot-camp, and aquatic fitness classes or work out within wellness centers replete with strength-training and cardio equipment. Adult basketball and indoor speed-soccer leagues further help guests flex their competitive spirits in an encouraging environment.
7351 NW 186 St.
Miami
Florida
Built on the scientific foundations of whole-body vibration, the Power Plate at Power Fit Studios can grant bodies such benefits as improved muscle tone, increased circulation, and higher bone density. When combined with exercise and a reasonable amount of rocket fuel, sessions spent atop the platform can speed users' fitness goals. The studio also supports clients' inner and outer well-being with more traditional approaches, including Zumba, burlesque, and chakra-meditation classes as well as a range of soothing spa services.
1750 North Bayshore Drive
Miami
Florida
786-287-8487
---