Stores & Markets in Miami
---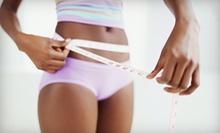 This noninvasive alternative to traditional liposuction liquefies unwanted fat, which the body then disposes as waste
---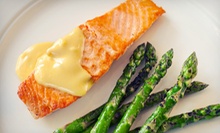 Chefs curate a selection of gourmet groceries from truffle oil to sushi and craft hot lunches to eat in-store
---
Recommended Stores & Markets by Groupon Customers
---
In 1954, Gino's Italian Market's founder, Anthony Paparella, moved from the teeming fisheries of Bari to Hoboken, New Jersey, where he married a fellow Italian and worked as a builder for nearly 20 years. After retiring to South Florida in '73, Paparella brought a taste of his homeland stateside by opening a bustling bazaar filled with fresh produce, succulent meats, and sweet desserts. The market's commitment to tradition and family can be found in all of its business practices, from its catered feasts of traditional baked pastas and rib roasts, to e-mail correspondences from the resident Nonna that contain expert advice on party planning, recipes, and optimal angles for cheek-pinching. Shoppers consult Nonna Anna and handy recipe guides to concoct rich sauces and tasty entrees from the store's bountiful selection of cheese, wine, ripe tomatoes, and imported Italian goods. In addition to rounding out dinner plates with house-made prosciutto bread, fresh chicken, and juicy cuts of beef, Gino's graces weddings, desserts, and banquets with custom cakes and pastries.
5729 Johnson St.
Hollywood
Florida
US
954-966-0656
Established in 1979, South Florida Kosher Meats, Inc., houses a considerable collection of kosher komestibles. Until April 6, the grocer is kosher for Passover and can provide you with all your Passover needs. Following Passover, the market will return to its regular offers. South Florida Kosher Meats specializes in kosher meats, such as 1.5 pounds of barbecue ribs (about $15.99) and 2 pounds of chicken wings (about $3.99), both of which will liven up the next High Holy Days pool party. For customers looking to make use of the rocket-powered shopping cart they received for their last birthday, the market also functions as a full grocery store, with items ranging from cookies ($0.89+) and couscous ($2.39+) to pizzas ($3.99+) and pie filling ($1.39+). Torah-toting turophiles may opt instead for kosher dairy products—including several cheeses from Israel—complemented with a selection from South Florida Kosher Meats, Inc.'s collection of more than 150 kosher wines, including wines from the grape mines of Israel, Italy, France, and Australia.
1324 Northeast 163rd Street
North Miami Beach
Florida
Gaucho Ranch's beef comes straight from the grassy lowlands of Uruguay, where cattle roam free like bovine bikers in search of the meaning of life, while gauchos, the traditional South American cowboys, whisper sweet nothings into their ears. Fed on natural grass and clover, these cows will later magically turn into rib-eye steaks ($59.98 for four 12 oz. steaks), burgers ($7.89 for a lb.), and picahna ($43.02 for three lbs.) with lower cholesterol, lower fat, and more beta-carotene, omega-3, and vitamin E than cuts of beef from cows gorging on corn feed or leftover pizza.
7251 NE 2nd Ave., Suite 113
Miami
Florida
---