Shopping in Michigan City
---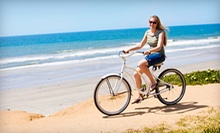 Cyclists can ride on the lakeshore path to enjoy scenic locales, heading south toward skyline or north toward Montrose Point Bird Sanctuary
---
Recommended Shopping by Groupon Customers
---
Before opening Windmill Acres, Bruce and Lee Ann spent years exercising their green thumbs. Both raised on fourth-generation farms, the couple started a produce company after they were married. In the fall, Lee Ann painted pumpkins to sell from their farmers'-market stand, a tradition that mushroomed until she needed to hire more employees to paint as many as 6,000 pumpkins every year.
In 1997, the pair opened Windmill Acres, a place where they could combine their talents for horticulture and art. The nursery stocks a bumper crop of seasonal plants, from vegetables and flowers to a beanstalk rumored to be a shortcut back home to Ithaca. A miniature farm houses furry critters that visiting kids can pet while their parents enjoy steaming cups of coffee and talk gardening with the knowledgeable staff. Near the bucolic scene, a gift shop made of reclaimed barn wood showcases jewelry, flowers, paintings, other creations from local artists.
3361 E Brunswick Rd.
Beecher
Illinois
Wanting to further the careers of other artists he knew, Jake Nickell set up a competition-based T-shirt-design company in his small apartment to give those artists a chance to make their art and get paid while doing it. Today, the small design startup has expanded into Threadless, a virtual boutique showcasing artsy apparel and accessories from designers all over the globe. Each week, guest artists and illustrators submit designs depicting pop-culture references, animals, folk art, and vibrant abstract works, leaving it up to the online community to vote on which entries will populate the shop's menagerie of merch ranging from T-shirts and hoodies to bags, laptop cases, and umbrellas.
In addition to printing their work, Threadless honours artists with awards for designers in various categories, as well as a Made By program highlighting artists who've developed a following in the community or discovered the whereabouts of Van Gogh's middle-school diaries. Store staffers also award scholarships to hardworking designers and present Design Challenges to focus submitting artists on a central theme or aesthetic style. At Threadless Atrium, they collaborate with charities and other outside organizations to gather eclectic art submissions that currently benefit the American Cancer Society and Disney Villains.
3011 N Broadway
Chicago
Illinois
Mobile Generation's Verizon Wireless retail centers have expanded as rapidly as an onion in bloom while unloading a spectrum of cellular devices and services from one of America's largest mobile networks. Knowledgeable staffers can help patrons set up tailored service plans or pilot them through the wilderness of home and car chargers. Interactive showrooms chirp as customers test-drive basic cell phones and smartphones, and the store's vast inventory of phone covers offers protection to devices used to call Adrian long distance from the boxing ring.
5314 N Clark St.
Chicago
Illinois
US
773-273-8159
Evoking a fun, feminine aesthetic with a name taken from the Turkish word for girl, Kiz Chicago outfits ladies from head to toe with flirty loungewear, delicate dress-up pieces, and outfit-polishing accessories. Shoppers can peruse the shop's slick, monochromatic floor, checking out flowing tops, casual and dressy bottoms, and flouncy dresses for day and night. Outerwear, scarves, and hats keep bodies warm and stylish on chilly days, and statement jewelry adds dazzling sparkle to necks, limbs, and fingers. Like a professional-wrestling championship belt, a new handbag or pair of shoes can add a fresh twist to a favorite outfit while demonstrating athletic prowess.
2035 W Division St.
Chicago
Illinois
US
Over Art & Company's more than 27-year history, its knowledgeable employees have placed approximately 500,000 paintings onto customers' walls. They aim to consult with every customer before making a thoughtful, personalized recommendation from their stash of more than 10,000 elegant oil paintings and thousands of frames. Their goal is to bring out each customer's creativity by matching them all with perfect paintings and frames.
16249 S 107th Ave., Suite 6
Orland Park
Illinois
US
---
---
Shopping Deals - Recently Expired
---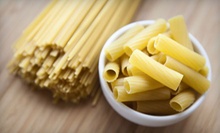 Sicilian olive oil, Italian espresso, premium dried pastas, canned goods, and white and red wines
---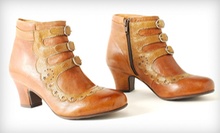 Upscale fall boots and all-weather bags from brands such as Audley, Brako, and Mjus
---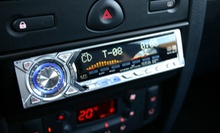 Car technicians install JVC/KDR 330 car stereo, which includes a remote control
---
---