Things to Do in Middleburg
---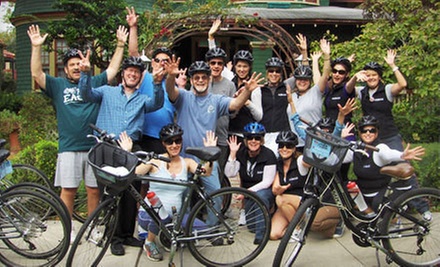 ---
Recommended Things to Do by Groupon Customers
---
Even though Perry Farrell coined the phrase "Alternative Nation," invented the Lollapalooza concert series, and played midwife to the genre of modern rock in the 1990s, his musical powers are even more attuned in 2012. Jane's Addiction, composed of frontman Farrell, guitar wizard Dave Navarro, drummer Stephen Perkins, and Chris Chaney on bass, could be Florida retirees betting on games of shuffleboard and coasting off the success of seminal albums such as Nothing's Shocking and Ritual De Lo Habitual. Instead, the band lets its freak flag fly with its latest album, The Great Escape Artist and its subsequent Theatre of the Escapists tour.
128 E Forsyth St.
Jacksonville
Florida
A year before her death in 1959, Ninah Cummer—an art collector, garden enthusiast, and civic leader—donated her riverfront home and art collection to the community, imploring her fellow citizens to help support the foundation of an art museum. In less than 10 years, the board of trustees transformed the abode into the verdant Cummer Museum of Art & Gardens, adding to Ninah's original gift of 60 pieces until the collection included nearly 1,000 works of art.
Today, the permanent collection holds pieces that span more than four millennia, from 2,100 B.C. to the 21st century. An ancient Egyptian stone tablet intrigues viewers with cryptic hieroglyphs and stylized portraits while, nearby, Peter Paul Rubens' The Lamentation of Christ epitomizes the colorful, sweepingly histrionic style of the Baroque painters. American treasures include Gilbert Stuart's iconic portrait of George Washington—one of over 100 he painted in an attempt to perfect the likeness of the first president and design a killer mask for the White House Halloween party.
After getting their fill of indoor beauty, guests can head to the open air and vibrant scenery of the museum's gardens. Begun more than a century ago, the gardens crisscross with winding paths that take guests under the canopies of majestic oaks and alongside the Italian garden's shimmering reflecting pools.
829 Riverside Ave.
Jacksonville
Florida
Originally built in 1927, 5 Points Theatre has undergone a transformation throughout the years from "talkie" palace to neo-modern nightclub to contemporary art-house cinema, earning accolades from the Florida Times-Union for its eclectic and offbeat lineup of films. The upcoming calendar hosts a variety of exclusives and special showings in addition to popcorn-popping Hollywood releases. Stop in for cult-classic midnight screenings, during which the theater transforms into a pumpkin carriage piloted by the delicate dreams of cinematic fans. The eclectic mix of motion pics ensures you'll still be able to catch Blue Valentine between viewings of foreign flicks, such as the Best Picture–nominated British historical drama The King's Speech.
1028 Park St.
Jacksonville
Florida
904-359-0047
During a round of golf in this region, it's not uncommon for players to see the occasional alligator sunning itself on the banks of a fairway pond. The same, however, cannot be said for miniature-golf courses, unless you're playing at Congo River Golf, where the civilized sinking of putts coexists with the visceral carnage of live-alligator feedings. More than 25 alligators wait for patrons to feed them morsels of gator food in an exhibit beside the course. Though the course offers no chance for an encounter with the ancient, scaly species, it enchants players with waterfalls, safari-themed artifacts, and towering rock faces. In addition, Congo River Golf encompasses an indoor arcade and a gemstone-mining station, where guests dig through dirt for fossils, arrowheads, and Neanderthal's kindergarten time capsules.
2100 S Atlantic Ave.
Daytona Beach
Florida
Clattering pins echo off the kaleidoscopic murals beaming over Alley Gatorz' synthetic lanes, which host a hurtling horde of orbs until 1 a.m. on the weekends. Multicolored kicks safeguard toes for rounds of celebratory pin punting, and cheese-smothered nachos from the snack bar sail down swallow tubes on sudsy waves of beer.
2606 NE Waldo Rd.
Gainesville
Florida
352-371-2695
Staring at a blank piece of paper can be intimidating, but browsing the blank, premade pottery at Doing Dishes draws hibernating creativity from its den, enticing the brain with shape, size, and bisque meat. Pieces range between $7 and $60, and all merry potters are assessed a modest studio fee of $6, which covers everything required to design and fire a project, including time. Grab a blank plate and paint a meal upon it, stencil a cup with springtime flowers, or decorate a picture frame worthy of being hung inside itself.
1026 Edgewood Ave. South
Jacksonville
Florida
---