Mill Valley, CA Outdoor Activities
---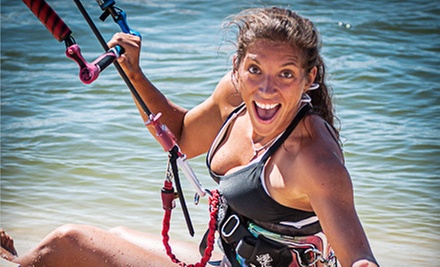 ---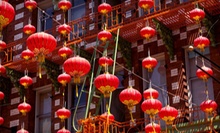 Tourists skulk through darkened sidestreets and eerie historical sites of Chinatown as native-born guide passes down nuggets of folklore.
Use Friday 4:30pm - 7:30pm
---
Recommended Outdoor Activities by Groupon Customers
---
In the past five years, City Sightseeing tour company has shuttled 1.5 million passengers around San Francisco in signature double-decker, open-top tour buses. Within the city itself, four different routes wend through various neighborhoods and past iconic landmarks, including the Golden Gate Bridge, Alcatraz, and Danny Tanner's favorite grocery store. Outside the city, tours also run to Muir Woods, wine country, the picturesque towns of Monterey and Carmel, and Yosemite National Park.
2800 Leavenworth Street
San Francisco
California
415-440-8687
Since 1978, the experienced captains at Rendezvous Charters have staged picturesque pirouettes through San Francisco Bay waters aboard a fleet of vessels, including two schooners, two yachts, and a slew of motor yachts. The seafaring specialists welcome passengers for cash-bar cruises aboard the Bay Lady, a custom-built schooner that accommodates up to 77 passengers and boasts a cockpit big enough to seat 56 people or 30 pandas with sailor caps. Rendezvous Charters also works with clients to plan private chartered cruises and team-building events for businesses and recreational groups.
South Beach Harbor
San Francisco
California
415-543-7333
Mr. Toad specializes in small, personalized tours that offer a better overview of the bay area than the Full House intro. Instead of the modern vehicles frequently sighted touring urban landscapes, Toad tours take place in pre-1930s vehicles that run on propane, the power behind grills and floating cities. The nimble rides can easily navigate the hilly cityscape along the route.
Mason St. & Jefferson St.
San Francisco
California
The high-end fleet of Hornblower Cruises & Events fills ports up and down the California coast, as well as in New York, with similar eco-friendly extravagance. Founded by environmental engineer Terry MacRae, Hornblower puts its luxe navy to use hosting dining, entertainment, special-event, and sightseeing cruises, as well as journeying to such storied landmarks as Alcatraz Island and the Statue of Liberty. Beyond these cruises, Terry's team champions green practices through the Respect Our Planet initiative, which works to develop and promote earth-considerate practices such as using hybrid boats that draw power from the sun.
The Embarcadero, Pier 3
San Francisco
California
With its impenetrable fog, gusty wind, and rough currents, San Francisco Bay is known the world over as one of the most challenging places to sail. It's for this very reason that the San Francisco Sailing Company's Sailing School has set up shop here: "If you can sail the San Francisco Bay," they declare on their website, "you [can] sail anywhere in the world." The seasoned instructors instill what they know thoroughly and quickly. In fact, after completing just two two-day classes, students at the school earn their ASA certification and the confidence to sail the Bay on their own. The school offers loftier training, as well, providing the know-how needed to charter a multiday cruise on a big boat or navigate out on the open water.
Pier 39, Dock C
San Francisco
California
415-378-4887
Since 1961, Bamboo Reef has been unlocking the depths of the ocean by training scuba adventurers, outfitting them with gear and repairing equipment on the fritz. Skilled instructors guide swimmers during diving classes that range from paddling in an 82-degree pool to advanced night navigation in the Pacific's dunk tank. Refresher and specialty courses continue students' aquatic education after they've mastered the basics of gliding through the deep blue. Bamboo Reef also coordinates dives off the shores of Monterey, Carmel, and international coasts that count toward specialty, advanced, and master diver ratings as well as black belts in underwater kickboxing.
The water wizards also rent and sell gear from brands such as Aqua Lung and Mares. Professional technicians—who maintain more than $10,000 in parts inventory—stand at the ready to repair all major brands of scuba equipment.
584 4th Street
San Francisco
California
415-362-6694
---