Coffee & Treats in Millbrae
---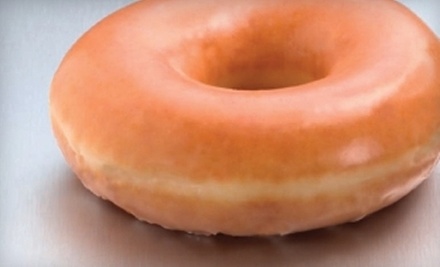 ---
Recommended Coffee & Treats by Groupon Customers
---
Today's Groupon tickles your taste buds with a marshmallow tickling-wand made from a half-pound of Bassett's licorice allsorts. You get $20 worth of sweet, sweet treats for $10 at The Candy Store, a delectable candy boutique in Russian Hill. The Candy Store was named one of the best candy shops in San Francisco in 2008 by SF Weekly.Chocolate Olives: "These sweet, ovoid falsehoods betray no difference from their plant-flesh counterparts, to my indifferent jaws. Both mash with similar yielding resignation."
1507 Vallejo St.
San Francisco
California
US
Slow-roast your caffeine craving with this Groupon: $10 for a $20 gift card good for coffee and pastries at any of Philz Coffee's four SF locations. Philz Coffee specializes in customized blends of the highest-quality beans from around the world. A cup of its coffee costs $2.75–$3.50, so this Groupon could caffeinate you for almost an entire week. Plus, each Philz location stocks fresh and flavorful pastries to jive with the java in a beautiful dance of morning-taste known as the face-Charleston.Follow @Groupon_Says on Twitter.
3101 24th St
San Francisco
California
US
Today's Groupon lets you gawk at your froth with $20 worth of artfully foam-designed lattes and cappuccinos, coffee, pastries, and other epicurean delights at Epicenter Cafe for $10, a neighborhood coffee shop in SOMA, a neighborhood. Mamie LaCroix, Shreveport: This Louisiana native set the art world afire when a security camera tape of her breaking into Burger King and crying for hours was mistaken for performance art. While many viewed her emotional cries as a stirring comment about the value of nutrition in a consumer society, the Shreveport Police Department recognized her as the same woman broke into the Guitar Center and yelled at the rug for three hours earlier in the month.
764 Harrison St.
San Francisco
California
US
When topological surveys uncovered a richly flowing chocolate vein under Saratoga, a sure-footed band of chocolatiers set to work building a premium confectionarium on the site. Wielding the united powers of local dairy and additive-free ingredients, these visionaries spawned a full line of noteworthy artistic chocolates that will remind your eyes what it's like to have taste buds and your mouth to have eyes. Stroll through an indulgent selection of truffles, bonbons, bars, and more, from sea-salted caramels ($8 for a box of four) to 12-piece assorted gift boxes ($23.50), as well as a mish-mash of exquisite apricot caramels, mint mojito bites, chili-spiced truffles, pumpkin-pie truffles, and more. If you've grown tired of throwing candy corn at your siblings and coworkers, edible chocolate art pieces make a cheerful gift, so pick up today's Groupon and give the gift of good taste.
3489 16th St.
San Francisco
California
Jubili takes its dessert inspirations from all-natural ingredients and fresh fruits that transform any cup of yogurt into a low-fat parfait and any bowl of hot oatmeal into a bowl of hot oatmeal peppered with fresh fruit. The sweets shop crafts organic cupcakes ($1.50 for mini cakes) and a delicious array of healthy treats, such as fruit bowls and delite blends (smoothies), to justify all cupcake consumption. Frozen yogurts and sorbets are sized from large to small as mi, my, and mo, and are handmade every day from imported Italian mixes such as the chilling tartness of original-recipe and peach-flavored yogurts ($2.45 for a mi-size) or the richly flavored Ghirardelli dark-chocolate soft-serve sorbet ($2.45 for a mi).
1515 Fillmore Street
San Francisco
California
Ben & Jerry's has double-handedly transformed ice cream from a dreary and dreaded after-dinner chore into a dazzling treat that can be easily stored in pants pockets. The shop, marked by a soothing blue awning, offers a variety of frozen confections, from small milkshakes and smoothies ($6) to large ice-cream cups and cones ($5.75), sundaes ($6.75), banana splits ($8), and signature pints ($5.50). Spoon the cuddly depths of Ben & Jerry's famous original flavors, like Cake Batter, Cherry Garcia, Imagine Whirled Peace, Triple Caramel Chunk, Peanut Brittle, Chunky Monkey, Half Baked, Coffee Coffee BuzzBuzzBuzz, New York Super Fudge Chunk, Orange and Cream, and more.
1480 Haight St.
San Francisco
California
---