Restaurants in Millcreek
---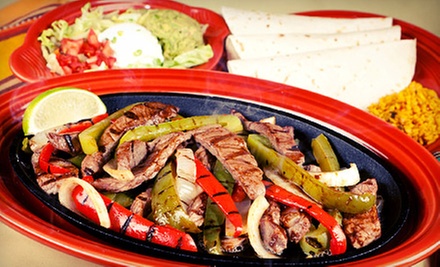 ---
Recommended Restaurants by Groupon Customers
---
Whispers cafe's crew brews organic coffee and loose-leaf teas and whips up paninis and pastries. Diners can select hot, iced, or blended drinks from a chalkboard menu, which boasts 21 flavors of loose-leaf tea ($2+). Organic ingredients form the building blocks of dulcet brews—such as Milky Way mocha ($4.50+) and raspberry truffle ($4.50+)—to pacify demanding sweet teeth. Take the facemask off your football helmet to nibble a tuna-melt panini, an adhesion of white tuna and cheddar cheese between crisp slices of focaccia bread ($6), or silence vociferous, curmudgeonly bellies with a vegan sausage casserole packed with vegan cheeses, meat-free sausage, and robust seasonings ($6.50).
1429 S 1100 E
Salt Lake City
Utah
With its vibrant, modern décor and dazzling handcrafted nouvelle-American cuisine made from local, seasonal, and organic ingredients whenever possible, Metropolitan has earned a multitude of accolades. From the lunch menu erupts the metro bison burger, a galloping herd of mushrooms, onions, swiss, and truffled pomme frites ($10), and the Mediterranean sampler, a tantalizing tray of hummus, baba ghanoush, olive tapenade, stewed tomatoes, and seasoned Bluetooth ($8–$12). Adventurous options pepper the dinner menu, including the Metropolitan mushroom appetizer, flanked by truffle potatoes and red-wine sauce ($6 taste, $12 full plate); the Utah trout, decorated with fiddlehead ferns, radishes, pear, and a pistachio puree ($25); and the veal chop, donning an ensemble of green apple, celery root, quinoa, and mustard jus ($35). Find repose in the martini lounge to tackle the tasty bar menu, which includes entrees such as chicken pot pie ($12); appetizers come two-for-one during the bar's "attitude adjustment hour" starting at 5:30 p.m.
173 W Broadway
Salt Lake City
Utah
Owners Zach and Miranda Barnard built Z Pizzeria and Café on a foundation of creating tongue-tantalizing dishes from scratch. Tasty sandwiches and salads, specialty pies with bulging crusts ($6.29–$18.39), and caffeinated drinks pepper the menu. The Buffalo-chicken pizza galvanizes gullets with sterling toppings of feta cheese, Louisiana hot sauce, and a side of bleu cheese or ranch. Since meats taste better in triumvirates, try the Valente for a sausage, salami, and pepperoni empire ruling a garlic-white-sauce senate, or save room for the hero sandwich ($6.99), which uses ham, turkey, and salami to remove the hunger dangling from your stomach's branches. Since eating pizza for breakfast may transform diners into Foghat-worshiping college freshmen, snag a veggie frittata ($7.99) from the brunch menu and pair it with a slow-riding Utah-style scone ($1.49).
1588 90 E Stratford Ave.
Salt Lake City
Utah
Named Best Dinner & Bollywood Movie in Utah by Salt Lake City Weekly, Star of India fills with the same day-glo colors and smooth choreography of the genre's films. A menu of tandoori specialties and traditional Indian sweets appears on tables, and the sounds of jingling instruments and tangling voices drifts from a room devoted to screening and celebrating Bollywood films. Lit from above by golden chandeliers, wall murals portray figures frolicking and rejoicing in an emerald-green field.
In the kitchen, chunks of tandoori chicken and skewered lamb marinate in cool yogurt and spices before roasting in a sweltering clay oven to seal in flavor. Nearby, chefs craft cottage cheese to simmer with peas in a mild curry sauce to make the meat-free matar paneer or infiltrate an underground food-fighting ring.
55 E 400 S
Salt Lake City
Utah
As its name suggests, NY Pizza Patrol specializes in Big Apple–style slices. Each of the four locations slings 8-inch to 18-inch pizzas, ranging from the classic meat lover's pie to the boundary-breaking spicy Marshall masala layered with a foundation of Indian garam-masala sauce. The menu supplements the traditional hand-helds with calzones, heroes, pastas, and other specialties, each of which pair well with cold brews, bottomless fountain sodas, and milk, which grows healthy bones when poured on teeth-planted top soil.
129 E 13800 S
Draper
Utah
801-255-6973
"A lot of our recipes come from family," explains owner Adam Wheaton. "Alicia's cheesecake is my wife's sister's, our italian stuffed mushrooms come from an aunt, my wife's mom…has probably put her hands or ideas into everything we serve." Working from these recipes and others, the chefs grill up steaks, broil lobster tails, and make tortilla chips, crab cakes, and barbecue sauces in-house. Additionally, they help to accommodate restricted diets by forging a number of dishes devoid of gluten and chicken thighs that show too much skin.
This commitment to family is a recurring theme for the steak house. When the Wheaton family's daughter, Madeline, was diagnosed with severe epilepsy at age 3, doctors said the condition would steadily worsen over time and would likely claim her life in her teens. To say she proved medical professionals wrong is an understatement—she has only demonstrated improvement since then and continues to exceed expectations. The Wheatons, of course, wholeheartedly rallied behind their daughter, naming the family's restaurant after her and partnering with local charities to help raise awareness of and fight against epilepsy.
1133 W South Jordan Pkwy
South Jordan
Utah
---