Shopping in Milpitas
---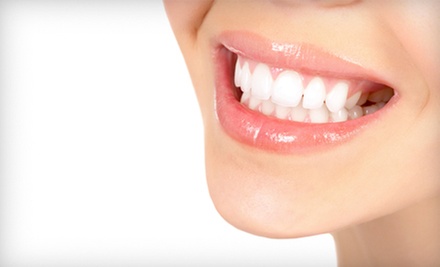 ---
Recommended Shopping by Groupon Customers
---
Renouncing the modern world and its modern technology, such as toasters and toasters that dispense ice cubes, is dangerous unless you've got the proper tools to survive in the wild. Today's Groupon gets you $50 worth of outdoor gear and apparel from Trailsloggers for $25. You can also combine two Groupons for $100 worth of outdoor couture for $50. Transform yourself from a couchslagging modernite to a tamer of the great outdoors.
220 E Campbell Ave.
Campbell
California
US
Once you've invented a bicycle, fix and maintain it with today's Groupon: $40 for $85 worth of cycling products and services from Silicon Valley Cycling Center. Pedal into the Campbell shop for vital riding accessories, new parts, tune-ups, and Hemi engines for your ride. Today's Groupon gives you the option to combine two Groupons during a single visit.
880 E Campbell Ave.
Campbell
California
US
Much like the ant farm you shake up once a day, your home is subject to cruel entropy at the hands of time. Fight back against the forces that would dare crack your walls and soot your stoves with today's Groupon: $20 worth of products and services at Los Gatos Ace Hardware for $10.
15300 Los Gatos Blvd.
Los Gatos
California
US
With a full stock of hypoallergenic rose petals and nut-free dark chocolates, your allergy-free romantic night only lacks wardrobe. The European ambience at Dutchess Intimates Boutique inspires keen-eyed shoppers to cruise through the subtly flowing satins and lace, taking in the lush textures and form-flattering designs. The boutique dresses its hangers and mannequins in the lingerie stylings of Betsey Johnson, Blush, Calvin Klein, Lunaire, Mary Green, and many others, carrying bras sized from a 34A to 40DD (average price around $40) and lingerie from small to 2XL (average price around $65). While most ladies know whether they prefer a babydoll or a widowmaker, generous male partners or severely misguided mama's boys can follow these lingerie-hunting tips to make the selection process less discombobulating.
346 E.Campbell Ave.
Campbell
California
One of the largest comic shops in the Bay area, Illusive carries trading cards, games, and a wealth of popular and independent titles. The family-friendly store slings publications for all ages, introducing eager eyes to classic superheroes as well as a plethora of fresh characters, dot-grained in shiny new inks (most comics range from $2.99–$3.99). A 2,000-square-foot floor greets all of the Wednesday comic deliveries from Marvel, DC, Dark Horse, and more, which, after harmless hazing, find homes alongside graphic novels (starting at $9.99) from Spiegelman to Ware, booster packs ($3.99 each) for card games such as Magic: The Gathering and World of Warcraft, and a selection of traditional and designer board games.
2725 El Camino Real, Suite 105
Santa Clara
California
408-985-7481
It's a Girl Thing—voted the area's best consignment store by readers of the San Jose Mercury News three years running— stocks an ever-evolving supply of ladies' accessories and all things haute couture. Filled with designer logos, from Chanel, Gucci, and Prada to Louis Vuitton and Christian Louboutin, the store's goods include handbags, shoes, and jewelry. Along with contemporary brand-name gear for women, It's A Girl Thing features numerous vintage items and a style-savvy inventory for gents including belts, ties, and watches for men who don't need to show off their strength by wearing a wrist sundial.
During the boutique's business hours customers can preview items for consignment. If accepted, they remain on It's A Girl Thing's racks and shelves for 120 days; if sold, the store splits its final selling price 50/50. The boutique's proceeds frequently benefit charities such as local schools and The Humane Society.
860 Willow St., Suite 400
San Jose
California
---