Milton, GA Indoor Activities
---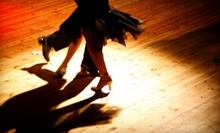 Certified dance instructors impart proper toe-tap lessons of various styles to students in private dance lessons
Use Today 5:00pm - 10:00pm
---
Recommended Indoor Activities by Groupon Customers
---
For nearly seven decades, the Atlanta Symphony Orchestra has bridged musical gaps with an extensive catalog of Grammy-winning recordings that include symphonies, operas, and gospel and classical choral works. Once helmed by the chorale superstar Robert Shaw, the orchestra has produced six Grammy-winning releases in its 12 years under current director Robert Spano. Its allied institution, the Atlanta School of Composers provides training, support, and ear massages for hardworking contemporary artists.
4469 Stella Dr.
Atlanta
Georgia
The community-focused Theatre in the Square fetes playhouse enthusiasts with riveting tales from classic, modern, and local scribes. Bursting onto the 225-seat MainStage is The Little Foxes, a familial yarn about trickery surrounding a husband's fortune. Recommended for ages 14 and up, the story brims with deceit, humor, and the complicated trappings of family life, especially for siblings that have trouble sharing stage props. Meanwhile, Circle Mirror Transformation examines the inner workings of acting class participants as they delve into their created characters while excavating the artifacts of their own personality. An off-Broadway hit, the play provides theater-goers with an amusing peek into the intricately convoluted minds of scene crafters.
11 Whitlock Ave.
Marietta
Georgia
US
An ECHL affiliate of the Phoenix Coyotes, the Gwinnett Gladiators skate constant circles in pursuit of the Kelly Cup. After joining the league in 2003, the team reached the playoffs in seven of its first nine seasons, netting one trip to the finals. Since its inception, the team has played at The Arena at Gwinnett Center, entertaining up to 13,000 fans with fast-paced hockey action and tense moments when the Gladiator's goalie sticks his tongue to the ice at crucial moments.
6400 Sugarloaf Pkwy., Suite 200
Duluth
Georgia
The gorgeously renovated Strand Theatre is decorated in gold and crimson, with old-fashioned seats, a lobby chandelier, and retro plaster walls reminiscent of classic 1940s Hollywood theaters. Strand welcomes guests with its lit-up marquee, recalling the excitement our ancestors felt back when Chaplin vs. Kong was the biggest event of the year. Arrive 30 minutes prior to the 8 p.m. showtime for a pre-show organ sing-along, rousing the spirit of the silver screen. It's the ideal setting to see Tim Curry fight drag sharks.
117 N Park Sq.
Marietta
Georgia
Housed in a 3,300-square-foot facility bedecked in comforting hues of lime green, white, and blue, Stability Pilates and Physical Therapy is an ideal place to extend the limbs, tauten the muscles, and purify the mind-matter. With an expansive class schedule led by a brood of friendly instructors, fitness enthusiasts looking to create creek-crossing backbend-bridges have one month of unlimited access to an assortment of yoga sessions, including Ashtanga and power flow, as well as any level of Pilates mat courses. Customers seeking solid cores can undertake the mat class for a challenging workout that uses the body as resistance against the tyrannical polished floor below, while a tender-footed yogi may wish to instigate more spiritual stress destruction in the basics yoga course, where an instructor leads a tranquil journey through breathing exercises and signature backbends and inversions.
5975 Roswell Rd., Suite C-333
Sandy Springs
Georgia
404-303-9153
If you're all dressed up in chainmail with no place to go, today's deal is an excuse to wear grandma's mail hood and mittens out of the house. Today's side deal to Medieval Times gets you an adult ticket and royalty upgrade to the sensuous four-course feast and live show, featuring horse-mounted combat, falconry, and mace-wielding professionals, for $30, a $65.55 value for adults, including tax. Your royalty upgrade gets you preferred seating in the second and third rows, a banner for cheering on your knight, a behind-the-scenes DVD, and a commemorative program. Though Medieval Times' website offers free royalty upgrades with the purchase of a regular ticket and offers tickets as low as the Groupon price when you purchase multiples, your Groupon combines these deals without requiring you to purchase multiples or limiting the showtimes you can attend.
5900 Sugarloaf Pkwy.
Lawrenceville
Georgia
---