Things to Do in Milton
---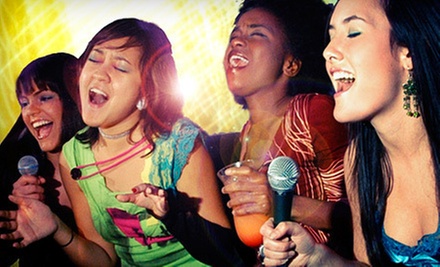 Chinatown - Leather District
---
Recommended Things to Do by Groupon Customers
---
David Goldstein could be considered a renaissance man: he's organized skiing trips and city bar crawls, founded a murder-mystery dinner theater, and led team-building exercises—one of which focused on sharing his passion for chocolate. As this particular venture garnered public demand, he began traveling across the country to meet with chocolatiers and cocoa experts. In 2009, he returned to Boston and focused his findings and theatrical flair into sweets-focused tours—what he now refers to as his passion business.
Today, his team includes chocolate-experience designer Caitlin, two chocolate tour guides, Count Chocula, three pastry-chef chocolatiers, and a wine expert who teaches wine-and-chocolate pairings. The guides lead guests on walking tours and a cupcake crawl through three of Boston's historic neighborhoods, taking them to boutique chocolate shops, bakeries, ice-cream parlors, and a cosmetics company that uses chocolate in its products. In hands-on workshops, chocolatiers teach students how to form truffles, make fillings, hand mold chocolate, and package confections.
7 Newbury St.
Boston
Massachusetts
781-784-7469
Helmed by stalwart captain Zdeno Chara, the 2011 Bruins exercise athletic domination over friction and work out cylindrically based angst on the ice. Premium club seating (located on levels 5 and 6) grants you early access to the arena and the first pick of the freshest foam fingers. Once the puck is dropped, you can see each snapping slap shot and delicate toe pick in vivid detail as you relax in cushy comfort, complete with extra leg room and in-seat wait service. Stretch your legs midgame with a jaunt to the Insight Club Lounge or The Patrón Platinum Lounge, or restock trivia arsenals with your ticket's included access to the sports museum.
100 Legends Way
Boston
Massachusetts
With a history of nautical scholarship that dates back to the mid 1930s, Community Boating Inc. has graduated thousands of students from its hands-on sailing school and into the ranks of skipperdom. Seasoned instructors lead classes for all ages, with separate youth, adult, and universal-access programs to ensure that the sweeping vistas, invigorating mists, and albatross necklaces of seafaring can be enjoyed by all. Certified students and members can take jaunts across the Charles River atop a kayak or Mercury sailboat borrowed from Community Boating Inc.'s 100-strong fleet of windblown and man-powered vessels.
21 David G Mugar Way
Boston
Massachusetts
617-523-1038
Tommy Doyle's menu whacks hunger on its horned head with a delicious shillelagh of Irish-influenced pub grub. Starters include colcannon cakes ($6.99)—the traditional Irish appetizer made from hand-crafted potatoes, cabbage, and scallions—and the famine-fighting potato skins ($6.99). Cow-consumers will have no qualms with Tommy Doyle's array of burgers such as the bacon-and-cheese-crowned Hill 16 ($9.99) and the Kitchen Sink ($10.99), topped with mushrooms, jalapenos, onion, cheese, and a fried egg. Wayward Leopold Blooms missing the cuisine of fair Erin can opt for traditional Irish dishes such as a shepherd's pie ($11.99) and corned beef and cabbage ($10.99), or discover how seafood tastes on this side of the Atlantic with Tommy Doyle's most popular dish, the fish 'n' chips ($12.49). In honor of the Coyote Grill, the restaurant that preceded Tommy Doyle's at its Kendall Square location, Tommy Doyle's also serves fajitas in chicken ($11.99), steak ($12.99), and veggie ($10.99) variations. If your NASA training requires that you eat all your food for the day by mid-afternoon, stop by Tommy Doyle's for its weekend brunch.
96 Winthrop Street
Cambridge
Massachusetts
617-864-0655
The Staples Champions Cup brings together the timeless titans of tennis, including Bjorn Borg and John McEnroe, for a round-robin tournament of fierce backhands and friendly back-talk. During the first session of the men's singles quarterfinal tournament, Borg, the former top tennis player in the world, will show off the racqueteering that won him five consecutive Wimbledon titles as he takes on Mikael Pernfors, a finalist at the 1986 French Open, in a showdown of Swedish swagger. In the second match of the first session, Mark Philippoussis, a finalist at both the U.S. Open and Wimbledon, will fly-swat the fuzzy yellow insect sent buzzing over the net by Olympic silver medalist Wayne Ferreira. Because there actually is a rule that says a sassy talking mule can't play tennis, the third match has been canceled.
925 Commonweath Ave.
Boston
Massachusetts
---