Milwaukie, OR Health and Fitness
---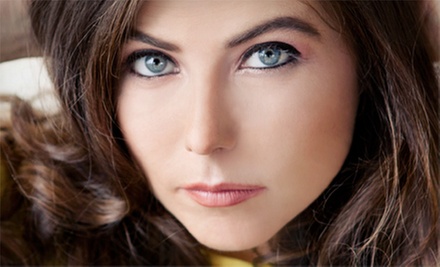 ---
Recommended Health & Fitness by Groupon Customers
---
The Green Microgym is the first renewable–energy-generating gym in the United States. The flooring is cork. The wall art is local. The paper is made of recycled materials. The toilets are low-flow and dual-flush. The equipment is low-energy. But the biggest energy savings come from the gym's two cardio rooms. The grid-tied treadmills, ellipticals, and spin bikes actually generate electricity and pump it back into the gym, a perfect energy complement to the solar paneling on the roof. When you run, so does everything else, from the TV to the music to the lights to the ceiling fans.
1237 NE Alberta St.
Portland
Oregon
US
888-300-4015
Parkrose goes wonderfully overboard with comforts. Every patient gets a soft pillow and blanket, a bottle of spring water, a warm steam towel for your face, a mint-and-chocolate truffle, and a hand dip in warm paraffin wax; best of all, noise-canceling headphones and futuristic personal movie glasses spare you from trying to engage in the art of conversation when your mouth is full of dental hands.
5071 NE 122nd Ave.
Portland
Oregon
This Groupon gently stretches your muscles and joints, a pleasant sensation primarily sought after by bungee cords and Laffy Taffies. For $50, you get 10 yoga classes at The Bhaktishop, an energetic studio offering more than 30 classes each week. It's perfect for Oregon Country Fair–goers who have undergone too much fair. Follow @Groupon_Says on Twitter.
2500 SE 26th Ave.
Portland
Oregon
US
Today's Groupon gets you five conditioning gyrokinesis and/or Pilates mat classes with Geometry Pilates for $35. Mix and match your classes and prepare your body to become capable of contorting into letters and spelling out words from the 2006 National Spelling Bee.Lovable Bears defensive lineman William "The Refrigerator" Perry is generally considered the Godfather of American Pilates due to his memorably rapped couplet: "You're lookin' at the Fridge / Pilates focuses on the core to improve strength and posture." The Fridge continued to influence the popularity of Pilates in America when he guest-starred in an episode of the The A-Team, playing the deceased German founder of Pilates, Joseph "The Refrigerator" Pilates. The memorable episode is re-run every July 4th to celebrate Independence Day.
821 NW Flanders St.
Portland
Oregon
US
The only way to feel completely justified for eating a fourth round of gravy-infused pumpkin pie is exercising it out through your pores. For $27, today's Groupon gets you a 30-day membership (normally $55) including enrollment fee (normally $150) at Lloyd Athletic Club. Easier than digesting a Thanksgiving smorgasbord is math. This math boils down to about a dollar a day.Follow @Groupon_Says on Twitter.
815 Ne Halsey St
Portland
Oregon
US
You don't play tennis outside, where it's cold. Today's side deal keeps the tennis-curious wrapped in an athletic-club blanket. For $40, you'll get three personalized, 30-minute tennis lessons at Portland Athletic Club (a $90 value). The club boasts five indoor courts, a staff of pro instructors, and flexible hours. Call ahead to schedule your appointment.
5803 SW Beaverton-Hillsdale Highway
Portland
Oregon
US
503-292-2649
---