Things to Do in Milwaukie
---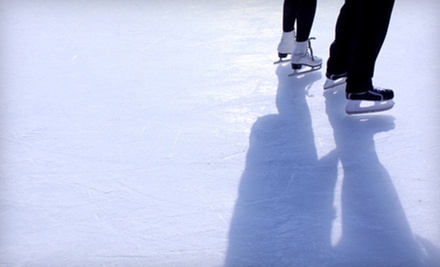 Sherwood - Tualatin North
---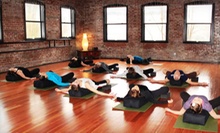 Sherwood - Tualatin North
Gentle hatha-yoga classes introduce poses to beginners who can also try fast-paced vinyasa flow, restorative yoga, and other fitness classes
---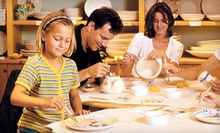 Use Sunday 10:00am - 6:30pm
---
Recommended Things to Do by Groupon Customers
---
Pottery painting in the coolest space! Your hosts, Joni and George Kuhlman, will be on hand for tips and guidance to make a piece that will be enjoyed for years. Make something for yourself, or a gift.
529 Northwest 13th Avenue
Portland
Oregon
503-227-0257
Rolling out bikes outfitted with rocket launchers and overdrive, Portland Bicycle Tours is the city's oldest bike-tour company with experienced guides who prefer bipedals to bipeds and know the area like the back of a hand doubling as an unsanctioned cheat sheet. Regardless of your shape, size, or time dimension, a winsome fleet of two-wheeled rubber burners is gearing up to guide riders. During the River City Bridge Tour, pedal through the sound barrier, causing windows to smash all along the East Bank. There will be a quick pause at the bridge for some scenic snapshots and carefree bungee bicycling. The tour continues across the Willamette River to the roads of West Side and Old Town, where public art displays, parks, and swaying trees compete for the attention of your bucking mechanical beast.
345 NW Everett St.
Portland
Oregon
The entire Earth spins inside of the Oregon Museum of Science and Industry. It's as if visitors have launched into outer space, where they can see everything—clouds forming over North America, hurricanes churning in the tropics, and millions of animals in migration. Night falls, and the major cities light up Earth's continents like misshapen Christmas trees. Just then, the planet disappears, and in its place rises a spinning orb of fire and violent solar storms: the sun. The display, appropriately titled Science On a Sphere, is actually a 6-foot animated globe powered by a series of video projectors. It serves as the perfect centerpiece for OMSI's Earth Hall, which explores geology, tectonics, and everything else that makes Earth a living planet. The hall's exhibits let visitors control wind turbines and launch satellites into space.
Earth Hall is only one section of the museum, however. More hands-on activities wait within Turbine Hall, where kids design bridges and boats. Visitors can tour the USS Blueback, a U.S. Navy attack submarine that guarded the Pacific for 31 years, or gaze towards the heavens inside of Kendall Planetarium, which uses real-time 3D graphics to transport audiences into the very heart of black holes. Even Theory, the onsite eatery, has an educational focus. The restaurant's displays explore food sciences while Chef Ryan Morgan and his team use local ingredients to cook meals in full view.
Although every corner of OMSI sparks scientific curiosity, the museum's educational programs take things one step further. The faculty hosts astronomy camps and teaches 50-minute interactive labs in which kids might make soap or dissect a squid—a requisite skill for any future biologist or sushi chef.
1945 SE Water Ave.
Portland
Oregon
---