Beauty & Spas in Minneapolis
---
---
Minneapolis Beauty And Spa Guide
In a world where it's all about getting ahead and then staying ahead, finding time to recharge is often at the bottom of the list in priorities. It doesn't have to be that way. The solution is as near as the 5 star Minneapolis hair salon and day spa. New to the area? This Minneapolis beauty and spa guide is a great way to find the right salon. There's one common denominator when it comes to Minneapolis hair salons: each offers its own unique service. Professional beauty consultations, experienced manicurists and some of the best massage therapists in the region all call Minneapolis home. Most area salons include in their portfolios a combination of professional hair care and styling, makeover and makeup techniques, manicures and pedicures, tanning and other spa packages. Many also offer waxing and other body treatments, along with various cosmetic services. Minneapolis beauty salons and day spas truly offer it all. A long time favorite among Minneapolis hair salons is
Salon Premiere
. One of its more popular dynamics includes a unisex approach. It also has services designed for younger children as well. In addition to family hair care, these professionals also offer a wide variety of spa and beauty services. Some of these include aromatherapy, hot stone massage, waxing, body wrapping, skin exfoliation treatments, and many others. No Minneapolis spa and beauty guide is complete without mentioning Adagio Holistic Therapies. It too is located in Minneapolis. For those looking for a venue that is more focused on and caters to improving overall wellness, look no further than the Adagio experience. This location offers the best in classic massage therapy as well as holistic medicine. Once the decision made it's time to rethink priorities and put self first at times, there are no shortage of Minneapolis beauty salons and day spas that stand ready to meet one's needs.
Professional beauty consultations, experienced manicurists and some of the best massage therapists in the region all call Minneapolis home.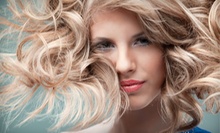 Stylist draws on 20 years of experience to craft polished, flattering looks with full-foil highlights to accentuate cuts and styles
Use Friday 9:00am - 1:00pm
---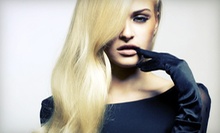 Use Today 9:00am - 8:00pm
---
Recommended Beauty & Spas by Groupon Customers
---
Dr. Mike Towey uses dual lasers to permeate the skin, erasing tattoo ink of all colors. A board-certified physician and Minnesota native, he strives to make these sessions as comfortable as possible by applying numbing creams to alleviate any pain or anxiety. Inside the shop, a space awash in vibrant Caribbean colors, Dr. Towey takes 7–9 sessions to send tattoos into the ether, with the body expelling the broken-up ink through natural processes.
5103 Minnetonka Blvd.
Minneapolis
Minnesota
952-922-9462
Angie Byboth wields her extensive training and certifications to add permanent makeup to faces or erase the tattoos from an impulsive youth. With a tattoo gun and topical anesthetics, Angie fashions defined brows, lined lips, and dramatic eyes while clients rest comfortably listening to music or paying their last respects to their laid-off makeup. Each tattoo treatment comes with a four- to six-week touchup, filling in spots that didn't fully take during the first bout of tattooing. Angie is also trained in Tattoo Vanish treatments, which can remove unwanted ink from past tattoos without the pain of laser treatments. She can also outfit brows and lashes with dyes to enhance the impact of Ernest Borgnine impressions, and optional lash perm treatments can add subtext to any glance without having to learn to wink in Morse code.
1315 Larpenteur Ave. W
Roseville
Minnesota
612-332-0142
Voted a CitySearch favorite spot for tanning from 2005 to 2009, SunWerks has earned its patrons' loyalty by offering flexibility: tanning takes place inside four levels of sun beds and within the mists of three different styles of spray-tan services. Not content to merely bronze hides, the salon also sets calories ablaze during skinny wrap sessions, which use six silicone pads to blast fat more effectively than a butter-seeking missile. Pure Collagen Tower red-light collagen treatments roll back the body's clock by abolishing wrinkles and saggy jowls.
3070 Excelsior Blvd., Suite 201
Minneapolis
Minnesota
US
612-285-6000
Darque Tan's arsenal of beds, booths, and nourishing lotions infuses visiting bodies with sun-kissed color. Along with at least 20 tanning beds, each location brims with tan-savvy staff members—each certified through the International Smart Tan Network—who can work with you to customize a program based on your tanning goals, skin type, and relation to black-and-white movie starlets. A dedicated full-time cleaning staff regularly runs through a 50-point inspection process between sessions, helping to create a sanitary tanning experience and keep clients from warming up 6-foot-long paninis during appointments.
5242 W 84th St.
Bloomington
Minnesota
The experienced staff at Twiggs Salon, lauded as one of the top 100 salons in the United States by Elle, transforms follicle farms with salon and spa services. After an in-depth consultation, talented scissor-wielders sculpt manes into fashionable coifs with stylish snips, keratin treatments, color services, or toupees from the Golden Age. The staff also revamps mugs with a professional makeup application and four types of facials, and creates gleaming phalanges with nail services. To target unwanted foliage, aestheticians swiftly remove unsightly hair from faces, limbs, and crannies with waxing treatments.
785 E Lake St.
Wayzata
Minnesota
952-258-0200
---