Minnetonka Cleaning and Home Services
---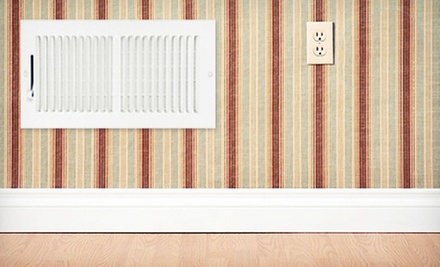 ---
Recommended Home Services by Groupon Customers
---
Spanning a team that includes master arborists certified by the International Society of Arboriculture, the woody-plant specialists of Premium Tree Protection diagnose and treat ailments such as disease, insect infestations, and nutrient deficiencies. Tree doctors set up free consultations with homeowners to assess both the current health of trees and shrubs and when they'll be allowed out to play again. Based on their findings, the arborists may recommend services that range from dutch elm disease prevention to emerald ash borer prevention or therapeutic treatment. Confident in their track record of curbing the exotic invaders, Premium Tree's forestry experts offer a money-back guarantee on any tree that expires within two years of being treated preventively for emerald ash borers.:
5253 34th Ave. S
Minneapolis
Minnesota
612-554-0054
In September 2008, Hurricane Ike made landfall in Texas, tearing up trees and demolishing entire houses and towns. When the crews at Urban Tree & Landscape, hundreds of mile north, heard about the destruction, they headed down to Houston to help with the recovery efforts. After a tornado touched down in southern Minneapolis in 2009, the arborists cleared debris and felled trees around the clock. This willingness to tackle the hazardous jobs that other tree services turn down is the cornerstone of the business.
The winner of Angie's List 2011 "Super Service Award", the tree experts at Urban Tree & Landscape offer a number of tree services, including pruning of young and mature trees, removal, and untangling rogue paratroopers. Their knowledgeable field reps have fought off the pests that have laid waste to the emerald ashes and oak population using eco-conscious pesticides. Customers have also lauded their landscaping team, who adds value to homes by planting gardens and installing features such as stone fireplaces and outdoor kitchens.
4443 Hiawatha Ave.
Minneapolis
Minnesota
612-532-9996
From a few personal possessions to entire lives, Backdahl Howe Moving & Storage has been relocating customers across the Twin Cities and beyond since 1901. A minimum of five years of experience backs each of the company's employees, who, operating under the same safety-first mantra, utilize that experience to accomplish jobs in a timely and efficient manner. Staying true to the second component of their name, Backdahl Howe Moving & Storage also features a 10,000-square-foot, climate-controlled warehouse, where belongings receive professional care and won't be tempted to sneak out and begin new lives as movie props
3040 4th Ave. S
Minneapolis
Minnesota
612-331-4501
Chris Beutz founded Green Horizons in 1988 to combine professional landscaping techniques with a growing knowledge of natural ecological cycles that restore spring vibrancy to yards shocked by winter months. In spring and fall, Beutz and his team clear away seasonal debris, lower the ears of lawns, and trim any remaining patches of scruff. Summer services, such as weekly shrubbery trimming and lemonade sprinkling, keep lawns looking good enough for a garden party. Services save homeowners valuable weekend time to attend their children's sporting events or the NBA Spelling Bee.
6980 Oxford St., Suite 220
St. Louis Park
Minnesota
US
860-662-0206
Distinctive Cleaning's licensed and insured technicians tidy up domestic and commercial messes using eco-friendly cleaning products and equipment. When they're not rounding up hordes of dust bunnies to sell to the circus, cleaners are sanitizing bathroom and kitchen fixtures, sweeping up crumbs, and banishing dirt and grime from carpet fibers with nontoxic shampoos and a high-pressure extraction system.
815 106th St., Suite 220
Bloomington
Minnesota
US
---