Beauty & Spas in Miramar
---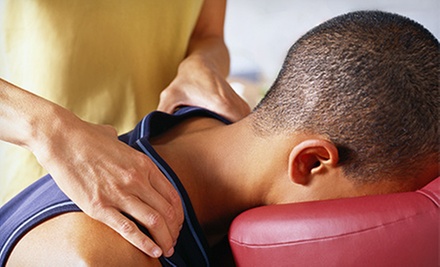 Richway At Pembroke Pines
---
Recommended Beauty & Spas by Groupon Customers
---
As a child, Beniley Cabrales watched her parents work at their salon in Guadalajara, Mexico, learning secrets of the beauty industry firsthand. Her passion for aesthetics led her to training in places such as Italy, Spain, France, and Japan before she opened a day spa in Guadalajara and eventually relocated to Miami. Cabrales now owns Beniley Waxing Center & Spa, where she and her team use European techniques to perform facials, massages, and firming or toning body treatments for men and women, and specialize particularly in waxing.
Not only do Cabrales and her personally trained staff members perform waxing services—including upward of 40 Brazilian waxes per week—she also trains beauty professionals during waxing workshops that include one-on-one mentoring, hands-on practical and theory exams, and tips for turning chest hair into a Superman symbol. Cabrales has also developed her own line of skincare and cosmetic products.
18240 West Dixie Highway
Aventura
Florida
305-300-0182
For more than 25 years, the technicians of Crown Medical have had one mission: to banish unsightly varicose and spider veins with sclerotherapy injections. A consultation kicks off initial visits as a trained tech utilizes a computerized evaluation to determine vein size, shape, and Myers-Briggs personality type. Clients will also undergo a skin-color and allergy test before a sclerosant solution is injected into the unwanted vessels, causing them to permanently break down and fade over time. While they have fine-tuned their technique for abolishing veins for decades, the team at Crown Medical continues to develop and share their wealth of sclerotherapy knowledge through medical journals and perpetual training.
935 N University Dr.
Coral Springs
Florida
954-255-1111
From the skincare experts to the nail technicians, every staff member at Namaste Salon and Spa is also a trained reiki practitioner. That's why, regardless of their specializations, they strive to radiate healing energies during each appointment. They bid clients to recline amid lilting music and aromatherapy as they flatter features with organic spa products. Their environmentally sound nail polishes—free from formaldehyde and the glossy red tears of redwood trees—complement sterile pedicure systems with recyclable liners, and reflexology treatments and massages soothe tired limbs. In addition to administering spa services, staff members also sell inspiring CDs, crystals, and scented goods from a New Age gift store.
421 South Federal Highway
Pompano Beach
Florida
954-933-3023
The weight-loss specialists at Slim Body Wellness Center of Doral employ the noninvasive technologies of Zerona and Venus Freeze to slim figures. Experienced staffers have performed thousands of successful fat-trimming treatments and have helped 99% of clients tighten their belts by an inch or more after six Zerona treatments. Their LED-therapy treatments, meanwhile, shower exteriors in healing light, clarifying skin and imbuing it with the youthful radiance of a newborn galaxy.
3900 Northwest 79th Avenue
Doral
Florida
786-280-8061
Each carefully selected team member at Illusion Skin Care is a licensed expert in his or her field. The staff uses its knowledge to tailor treatments to clients' specific needs, customizing the pressure of fragrant aromatherapy massages and personalizing facials, chemical peels, and microdermabrasion treatments to address various skincare issues. The staff also performs relaxing spa services such as body wraps that leave skin smooth and gel manicures that ready fingers for handshakes with fancy diplomats.:
4733 Northwest 79th Avenue
Doral
Florida
305-773-0684
At M. Evans Salon, the team devotes their attention and listening skills to sending happy customers home with fabulous hair. They beautify manes with a menu of salon services, including haircuts, color, and keratin hair-straightening treatments that smooth out frizzy hair more effectively than tying more than one hundred thousand tiny weights to each strand.
801 S University Dr.
Plantation
Florida
954-236-2660
---