Things to Do in Mission
---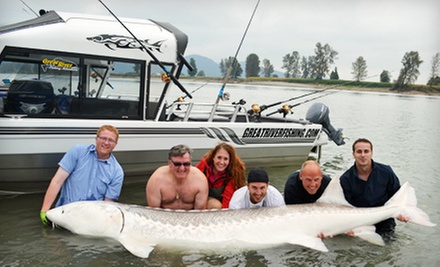 Chilliwack Proper Village West
---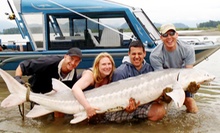 Aboard fully equipped jet boats, expert guides lead groups into local waters to track down salmon and sturgeon
---
Recommended Things to Do by Groupon Customers
---
When a motorcycle accident blew out his knee, avid swing dancer Jason Warner drew emotional and physical strength from the growing dance community he and his wife, Crystal, had created at Suburban Swing. Warner had danced for three years prior to the injury in 2000, the same year he began hosting lessons, swing dance parties, and fetes-for-hire at pubs and performance halls around town. The Langley Advance reported that a significant part of his 18-month recovery was dance, which his doctor had green lighted as a safe way to ease back into movement. More than a decade later, Warner is the bedrock of a community devoted to East Coast swing, lindy hop, balboa, and blues dancing as an instructor, a DJ, and the founder of Swing Summit, an annual training camp.
The couple keeps their footwork fancy with regular workshops, and both have contributed to television shows such as Smallville and CTV's Robson Arms. Demonstrating their care for the world beyond brass bands and pompadour wrangling, the two increased their class and party fees by a quarter so they could donate all of the additional revenue to sponsor children in need via World Vision Canada.
33889 Essendene Avenue
Abbotsford
British Columbia
604-308-3662
If there's a whale breaching on the protected waters of the San Juan Islands, there's a good chance a passenger on Mystic Sea Charters' 100-foot vessel will see the splashy spectacle. The company's five- to six-hour tours have an impressive track record when it comes to spotting the gargantuan mammals, introducing tour-goers to different species of whale up to 99% of the time. Onboard the ship, a naturalist divulges facts about ocean life as passengers watch for whales from the heated cabin or from the deck, which has 4-foot railings so guests can hold on if whales start singing and dancing to the hit song "Rock the Boat." The company promises that voyagers will see at least one gray, orca, humpback, or minke whale, depending on the season. If not, they'll receive a follow-up whale-watching tour for free.
710 Seafarers Way
Anacortes
Washington
360-588-8000
The Fraser Valley Trout Hatchery Visitors Centre aims to educate and entertain visitors with programs and events centred on the world of water-breathing animals. The centre's indoor and outdoor facilities allow guests to observe live fish in aquariums as well as in their natural habitat. Educational programs, which are designed to reach specific age groups, include It's a Trout's Life for grades K–2, What's That Habitat? for grades 2–5, and Trout Fast Food, in which visitors in grades 2–5 analyze the insects that trout seek out when their waterproof refrigerators go empty. In the all-ages Learn to Fish program, aspiring anglers learn how to identify fish and use different lures to attract specific species. The program also focuses on responsible fishing ethics and proper fish-handling techniques to increase survival during catch-and-release.
34345 Vye Rd.
Abbotsford
British Columbia
604-504-4716
The kayakers' paddles dip silently into the placid waters of the Harrison River, their very presence amid the verdant wilderness dwarfed by the mountains looming overhead. Just as one kayaker opens his mouth to speak, the guide motions for him to remain silent as she points to the sunny shore, where an assembly of seals has gathered to bask in the warm rays.
Founded with the goal of granting visitors access to the pristine surroundings and rich history of the Harrison Hot Springs area, Harrison Eco Tours cultivates unforgettable interactions with nature thanks to their expertly trained guides and unique lineup of tours. The company's guides pride themselves on their encyclopedic knowledge of all things Harrison—from local tales to area geography to the flora and fauna that populate the terrain—which enables them to provide entertaining and insightful commentary throughout each tour. Excursions in heated jet boats speed past the jaw-dropping vistas of Fraser Canyon and Kilby, and paddling outings in kayaks facilitate relaxed jaunts down Harrison River. Visitors can witness critters up close with a selection of wildlife-sighting excursions, such as the popular Winter Eagle tour wherein passengers armed with binoculars scour the horizon seeking close-up views of the bald eagles' soaring wingspans and miniature powdered wigs.
100 Esplanade Ave.
Harrison Hot Springs
British Columbia
877-796-3345
Eight years ago, head sculptor Desneige Meyer began to apply her formal training from the Alberta College of Art and Design to her love for life casting, literally setting the human form and its emotions in stone. Today, Meyer runs Memory Castings along with fellow sculptor Kristina Rowse, graphic designer Cass Collins, and studio cat Gilmore. This troupe of talented artists forms tangible symbols of life and love by designing custom castings, whether crafting a plaster mould of a pregnant belly or making a cement impression of the concept of filial piety. Their casting process envelops body parts in safe, comfortable sheaths of liquid rubber or seaweed-based, hypoallergenic dental alginate, capturing a precise 3-D image before immortalizing memories in pourings of stone, hydrostone, concrete, resin, or cold-cast metal.
2672 Zurich Dr.
Abbotsford
British Columbia
877-615-8450
---
---
Things to Do Deals - Recently Expired
---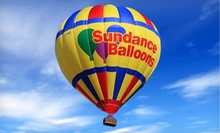 One-hour sunrise and sunset flights rise to 1,000 feet, capturing pastoral vistas and ending with champagne toasts
---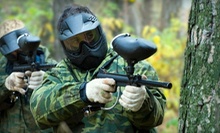 100 acres of playing fields located deep in the rainforest includes six themed fields such as the jungle and the city
---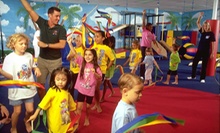 Supervising staff leads engaging classes that aim to nurture kids' physical and mental development; 1.5 private party for up to 25 kids
---
---