Things to Do in Mission Viejo
---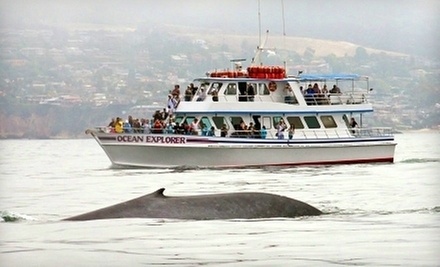 ---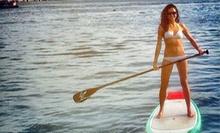 Specially designed for stability and speed, a new fleet of standup paddleboards ferries riders of all ages around the harbor
---
Recommended Things to Do by Groupon Customers
---
For more than a decade, physical therapist Amy Fischer helped clients recover from a range of orthopedic and sport injuries. These days, she blends her knowledge of the body with her passion for Pilates at her two Pure Pilates studios—one in Laguna Niguel and the other in Ladera Ranch—each of which host regular classes alongside specialized sessions for golfers, breast cancer survivors, and moms-to-be.
Surrounded by tranquil Asian-inspired décor, Amy and her team of instructors guide students of all levels through private and group Pilates classes, which aim to strengthen core muscles while improving flexibility and posture. After being divvied up into Level 1 or Level 2–3 sections, students learn a variety of exercises on a reformer machine built from adjustable ropes, pulleys, and springboards reclaimed from the days of vaudeville. Amy and her team also offer slower-paced courses for seniors as well as physical therapy sessions that speed healing with modified Pilates exercises paired with a personalized at-home exercise program.
30301 Golden Lantern, Suite B
Laguna Niguel
California
949-249-2456
Students stand squarely on hardwood floors in Sumits Yoga's 104-degree studio. Instructors lead them through 75-minute classes, fusing inspiration from Bikram and Ashtanga power-flow styles of yoga to create a dynamic and fluid practice. Sumits' two styles of hot yoga cover a sequence of balancing and energizing physical postures, called asanas, set to motivating music. The practice room's hot and humid atmosphere warms and relaxes muscles more effectively than a bear hug from an actual bear, helping yogis to reach deeper stretches.
22431 Antonio Parkway
Rancho Santa Margarita
California
US
After studying under Bikram Choudhury, the father of Bikram yoga, Sumit Banerjee decided to bring the heat to his own class style—an amalgam of Bikram- and Ashtanga-inspired postures. The Sumits Hot Yoga signature class steers students through deep stretches performed in a toasty studio. Aided by the heat, these movements help students hone both balance and strength.
Though Sumits Hot Yoga champions the physical benefits of the practice—muscle toning, detoxification, and the ability to someday fry an egg on one's forehead—the true object of his style is "the simple pleasure and self-reward that comes from quieting our minds." To honor this, he emphasizes introspection and spiritual awareness over perfect technique, allowing guests of any experience level to participate.
22431 Antonio Pkwy.
Rancho Santa Margarita
California
949-709-7711
At the Center for Living Peace, bright-orange mats unfurl amid orchids, grasses, and rays of sunlight in preparation for Smiling Monkey Yoga, in which kids unwind with deep breaths, joyful movements, and mind-centering exercises. To help kids build strength and flexibility, the studio's founders and teachers, Patrice Simon and Amy MacConnell, intersperse traditional yoga poses such as wheels, locusts, and trees with games that hone social skills and coordination. Deep inhalations and exhalations direct kids inward, where they unlock wisdom about themselves and their relationships with others. In addition to fueling self-exploration, these breaths can be applied in their daily lives to help them cope with conflict and defuse stressful encounters with teachers, bullies, or the Boogey Man and his big scary dog. Children aged 3 and younger may experience yoga during Baby and Me classes, where parents melt tension and forge friendships through a series of relaxing poses.
4139 Campus Dr.
Irvine
California
949-854-5500
---