Mississauga Beauty and Salons
---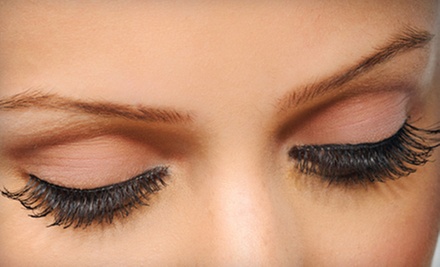 ---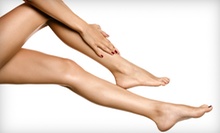 Lumenis LightSheer laser systems zap follicles for all skin types, minimizing discomfort with ChillTip technology
---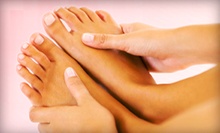 Relax as hands and feet are pampered during a one-hour mani-pedi, then make it up to the rest of the body with a relaxation massage
---
Recommended Beauty by Groupon Customers
---
At Canadian Beauty College, students overseen by instructors work on actual clients to gain hands-on aesthetic training in the student clinic, while already certified aestheticians or medical doctors beautify clients in the onsite med spa. The students hydrate skin during facials, massage tense backs, and wax off unwanted hair, and the aestheticians inject dermal fillers into wrinkles, fade acne scars with a laser, and contour bodies with radio-frequency skin-tightening treatments. Before undergoing any of the med spa's services, clients consult with a medical doctor in order to discuss expectations and beauty goals, such as learning how to develop a tan by standing in front of car headlights.
1945 Dundas St. E
Mississauga
Ontario
905-624-2700
Looks Aesthetic Academy's student aestheticians and massage therapists practice their skills at a student clinic under the supervision of experienced faculty. Enrollees can provide spa services such as manicures and waxing to the general public or overgrown hedges in need of a pick-me-up. Clients can also schedule treatments with certified professionals.
16-25 Watline Ave.
Mississauga
Ontario
905-507-0024
In addition to specializing in laser hair removal, the med spa features a sprawling array of face and body services recommended for patients during complimentary consultations. Specialists pride themselves on developing tailored treatment plans, combining services such as clinical facials and laser contouring therapies into regimens suited for each individual. Facials include microdermabrasion, peels, infrared tightening, and photofacials. Additionally, the spa's radio-frequency technology reduces sagging all over the body, and body contouring options let clients spot-reduce stubborn parts, like the mule attached to a love handle.
2310A Bloor St. W
Toronto
Ontario
416-766-0070
PureSkin Laser Clinic's thoroughly trained technicians tackle unwanted hair and epidermal ailments with an arsenal of high-tech laser equipment. Equipped with devices such as the Soprano XL laser, technicians can reduce unwanted hair, whiten teeth, diminish acne and spider veins, and quickly send messages to family members living in moon colonies. The staff regularly adds new components to their stash of advanced tools, working to keep the spa's diverse slate of services up-to-date and easily customizable.
3436 Lakeshore Blvd. W
Toronto
Ontario
416-521-9887
To the professional staff members of LaserPro MedSpa, educating their clients on their FDA-approved lasers and advanced skin services is as pivotal to their treatment as the products and procedures employed. Knowledgeable technicians speak with clients over the phone or through email before booking any appointments to answer lingering questions about microdermabrasion or body contouring, or to swap opinions on celebrity hairstyles. When discussing treatment results, technicians ensure clients envision an obtainable outcome that enhances their natural beauty, not a lofty goal that may be impossible to reach.
1575 Trinity Dr., Suite 1
Mississauga
Ontario
905-362-0226
A talented artist skilled in drawing and painting, Michelle's Everlasting Beauty's owner and namesake Michelle Le merged her passion for visual art with her love of cosmetics to build her own studio. She set up shop with a vast menu of services that groom faces, bodies, and nails into eye-catching assets. Dedicated to upholding her rigorous standards of customer service while fostering a warm, welcoming atmosphere, Michelle bustles about the spa's chic partitions and elegant wood floors to check in on guests and ensure their comfort throughout their service. Her artistic prowess is evident as her steady hand gilds visages with the spa's signature semi-permanent makeup or embellishes nails with long-lasting shellac polish, which resists chipping from everyday wear and frequent chalkboard solos.
2353 Lakeshore Rd. W
Oakville
Ontario
416-829-8486
---