Things to Do in Mississauga
---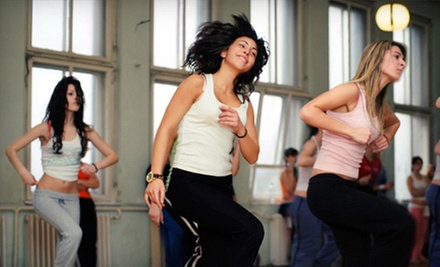 ---
Mississauga Things To Do Guide
Because it is surrounded by Lake Ontario, the Credit River, and Etobicoke Creek, Mississauga has a large number of outdoor activities and sports. They by no means make up the full list of things to do in Mississauga though. Other Mississauga attractions include museums and historic sites.
The Bradley Museum at 1620 Orr Road consists of three different structures, all from the 19th century. The Bradley House, named after original owners Lewis and Elizabeth Bradley, is a saltbox-style house that was built in 1830 and is set up with period furnishings to reflect how life was lived in the 1800s. Another house on the property, the Anchorage, was owned by a Royal Navy Officer by the name of John Skinner. The Anchorage was also built in the 1800's and currently holds exhibitions, a gift shop, and a meeting room. The last house, dubbed the Log Cabin, was reconstructed by a large community effort and added in 2007. It can be rented for special events, meetings, and receptions.
The many parks located in and around the city provide Mississauga activities for the whole family. The Cooksville Creek Trail, Waterfront Trail, and Etobicoke Trail are all great for bicycling and hiking, while Huron Park, Jack Darling Park, and Erindale Park all have picnic areas and barbecue grills.
Other stuff to do in Mississauga includes the Verandah Summer Concert series at Benares Historic House and the Youth Arts Week. Benares Historic House is located at 1507 Clarkson Road North and was built in the early 1900s. Live music is featured there on Fridays during the summer. Mississauga Youth Arts Week takes place on a historic path that is woven around the city, starting on Dundas Street and ending on Lakeshore Road. The event consists of talent shows, art exhibitions, and dance performances by children of all ages.
The many parks located in and around the city provide Mississauga activities for the whole family.
Recommended Things to Do by Groupon Customers
---
Lou and Marianne Fenninger founded Art Source in 1978 in a 200-square-foot basement. When demand for the couple's poster prints exploded, they soon expanded their products and services. Within a few years they'd outgrown the basement, and moved into the 6,000-square-foot showroom they occupy today.
Nowadays, Art Source reaches every corner of the globe, distributing art for both retail and wholesale clients as far-flung as Europe, Japan, and New Zealand. The shop helps customers find perfect pieces for complementing their room decor and covering up unsightly fire extinguisher cases with 10,000 stock images of classic, modern, local, and international art, as well as an original art design service, all available for custom printing. Additionally, Art Source's staff help patrons preserve cherished pieces with custom framing services that can wrap works of any size in a carefully designed and assembled border.
1040 Ronsa Ct.
Mississauga
Ontario
905-475-8181
---