Shopping in Monroe
---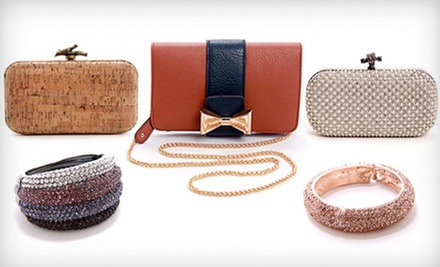 ---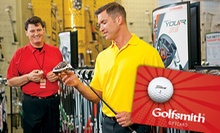 Huge selection of golf clubs, apparel, and accessories from brands such as TaylorMade, Callaway, NikeGolf, MacGregor, and more
---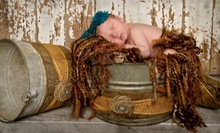 Photographers snap shots of seniors or families during on-location or in-studio shoots
---
Recommended Shopping by Groupon Customers
---
It is through art and art only that we can realize our perfection, through frames and frames only that we can shield our art from the sordid perils of actual existence. Today's deal fames and supplies your art in fine form. For $25, you get $50 toward anything at Binders Art Supplies and Frames in Buckhead. If you happen to be catching a Bobcats game, your Groupon can be used at the Charlotte location as well. Use today's deal toward any art class, art supplies, picture frames, custom frames, and more.
284 S Sharon Amity Rd.
Charlotte
North Carolina
In the digital age, the perfectly penned paper missive has quintupled its dramatic impact as a means of communication. Today's deal will get you $50 worth of personalized stationery at the Charlotte location of Salutations for $25. Deploy your elegant letterhead in the finest form, wooing reluctant sweethearts, penning philippics denouncing the penguin scourge, and sending mail-in rebates with an opulent flourish. Follow @Groupon_Says on Twitter.
14825 John J Delaney Dr #130
Charlotte
North Carolina
US
The specialists at Four Corners Framing and Gallery walk customers through the process of designing their own frames from mat to glass, keeping artwork and photographs safe by performing all services onsite. Custom framing ($50+ depending on size; most orders cost $100–$300) encases cherished collectibles or wily escape artists in a personalized fixture. Experts guide visitors through a selection of more than 1,000 moulding options and offer advice on mat selection. Adding a pane of reflection-control or conservation glass protects pieces by blocking more UV light than sunglasses coated in sunscreen. Between framing decisions, customers can peruse a gallery space that features new local artists every month.
112 S Main St.
Mooresville
North Carolina
704-662-7154
As a trusted and well-known brand, New Balance helps runners dress in durable and eye-catching athletic garb and footwear. Test-wear a pair of shoes (starting at $50) that are specially crafted for helping wearers look graceful during early morning jogs, tennis matches, trail runs, and escalator rides. Men can slip into a pair of retro-styled suede-and-mesh running shoes ($60) or walk as proud and rugged as a cowboy in a bear costume with a pair of Gore-Tex country-walking shoes ($130). Women can step stylishly in some casual and classic gray foot covers ($60) or speed it up with supportive cushioned running shoes ($100). Durable apparel adds a soft and fashionable layer of heat-retaining and sweat-wicking threads, and accessories provide useful and eye-catching flair to athletic get-ups. Slap on a pair of Elite Coolmax socks ($8) with a brand-new pair of shoes for dry and airy feet. Additionally, customers will be able to acquire proper workout gear for summer, marathon season, and marathon dance-off bouts for bat mitzvah season.
2211 Matthews Township Pkwy.
Matthews
North Carolina
Laura James designs and handcrafts each piece in her award-winning collection, ensuring each owner an eclectic piece. Her vintagelike designs have appeared on the Today Show and in Lucky and People magazines, and they currently adorn the bodies of celebrities such as Jessica Alba, Rumer Willis, and Jessica Szohr. Her new designs and vast collection of other pieces can ramp up your own star-studded style and cause onlookers to provide you with on-the-go red carpets for quick trips to the supermarket. Shop online for Laura's creations, which include vintage marcasite black marquis cut rings ($78), vintage front-hinged bracelets ($78), and small angel and rose earrings ($72) perfect for adorning the lobes of loved humans and beloved pet dragons.
1419 E Blvd., Suite K
Charlotte
North Carolina
With winter escaping like a bag of spilled gravy, now is the ideal time to throw open the windows and get home-care projects underway. Pick up a Steel Grip six-piece screwdriver set for $8.49, a VPT rip hammer for $6.29, and a whole bunch of screws, anchors, and bolts (prices vary), and you'll be ready to finally mount every buffalo nickel and steel penny in your coin collection. Illuminate the newfound décor with a 12-pack of Ace light bulbs ($21.48), the better to see by as you make use of a Wooster Painter's Choice roller kit ($10.49). If you need to match paint to a favorite coverlet or choose a hue that complements a pleather recliner, each store offers a paint-matching service free of charge. Get keys made, or clean a barnacle-encrusted carpet with the help of a carpet-cleaning machine.
3002 Randleman Rd.
Greensboro
North Carolina
---