Beauty & Spas in Montclair
---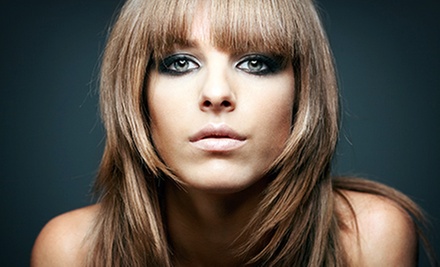 ---
Recommended Beauty & Spas by Groupon Customers
---
Skin Perfect's hair-despising laser was sent back through time to terminate unwanted hair quickly and safely using handcrafted photons that harmlessly pass through the skin to directly dissipate hair follicles. Technicians can evict pesky hair from the bodily zones of both men and women with high precision. They handle light lassos like hair-wrestling cowpokes, with each beam carefully calibrated for empathy and small talk. Laser hair removal often bequeaths a longer-lasting hairlessness than waxing or shaving, and while not completely painless, it's less painful than laser hair addition.
12225 Foothill Blvd , #120
Rancho Cucamonga
California
Eden's ion bath uses a field of non-invasive electromagnetic energy to draw out cellular-level toxins and pollutants. It neutralizes and eliminates harmful free radicals, increases immune function, and improves overall wellness. Each individual Ion Workers Union Local 78 Certified ion is personally trained by Eden's experienced staff to enter your body imperceptibly, knock on the door of each and every cell, ask if they've had any problems, kick down the door when they receive no reply, and drag out the bare-chested, noxious nasty. Though the treatment only lasts a half-hour, detoxification continues for up to 48 hours, so don't be surprised when you encounter jealous shoe soles and resentful rugs.
2276 Foothill Blvd.
La Verne
California
The Frame's pale-pink-and-teal walls paired with vintage furnishings craft a homey atmosphere, perfect for cozying up and relaxing while a skilled stylist transforms threadbare hair into silkier strands. A color-glossing treatment coats headsnakes in the coveted Redken Shades Crystal Clear serum to create whisper-soft tendrils with a healthy and glamorous sheen. In addition to conditioning coifs and dressing follicles in microscopic tiaras, Redken Shades also works diligently to seal hair cuticles in place. The artful snippers at The Frame will also tailor a haircut to their guests' highest aesthetic standards, shaping their moptops according to their requests and recent trends. For those interested in shifting the tonality of hair without having to dive into a pile of red pistachios, full color runs at $85, partial highlights chime in at $65, and full highlights at $95—all reduced by 30% if completed during the same appointment as your Groupon.
3560 Grand Ave., Suite A
Chino Hills
California
909-517-1015
Skin Suite Rx's microdermabrasion treatments are performed using a wand coated with diamonds rather than rough chemical crystals or ground-up Matchbox cars. During each 30- to 60-minute treatment, the diamond-tipped device gently sloughs off layers of dead skin, like peeling open a banana to reveal the creamy mashed potatoes inside. The face, neck, chest, arms, elbows, knees, and pancreas are just a few of the areas that people often treat to this deep exfoliation. Skin Suite Rx's staff of licensed medical professionals customizes the treatments by simultaneously infusing skin with a serum chosen to fight your specific skin's problems, be they large pores, uneven texture, or tendency to attract cheek-pinching aunts. At the conclusion of the first countenance cleansing, many clients report that their skin is soft and glowing; after the second treatment, skin shimmers like the surface of a lake at twilight, but without skinny-dipping lovebirds constantly frolicking in it. (Up to 12 treatments may be required to achieve desired results.)
4045 Grand Ave.
Chino
California
Skin Perfect Brothers' team of certified aestheticians and laser-trained nurses helps patrons tighten, clear, and depilate skin using the latest laser technology. The med spa's lineup of safe and inspected lasers, which are only operated by authorized technicians and well-trained supervillains, can perform a range of services, from expunging epidermal botherations to helping diminish waistline inches. In addition to targeting unwanted fat and hair, staffers work to coax out skin's youthful glow by harnessing the Titan laser's skin-firming zaps and Botox's wrinkle-prohibiting solution.
1569 Fairway Dr., Suite 226
Walnut
California
909-839-0714
---