Montgomery Village Gyms and Fitness
---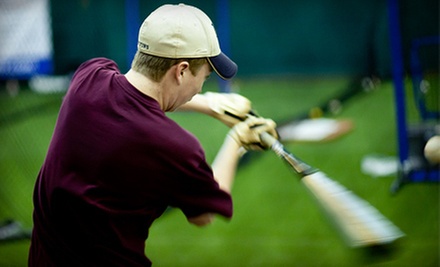 ---
Gym, Exercise, Weightloss Deals
---
Recommended Gym, Exercise, Weightloss by Groupon Customers
---
With today's Groupon, $27 gets you three classes at Chic Physique (a $54 value). This femme fitness facility is located in Bethesda, a brisk nine miles from downtown D.C. The cozy studio setting lends itself to a confidence-boosting alternative way to shape shift—meaning you'll be dancing and kickboxing your way to top condition, just like Rocky IV, except female-centric and with some semblance of lucidity.Follow @Groupon_Says on Twitter.
4931 St Elmo Ave.
Bethesda
Maryland
US
Feel at home within FitnessWise's eco-friendly studio, where you can destroy calories and evict fat from your body through a number of class options. Intently focus on breathing, movement, and your grocery list in the soothing Yoga Flow classes, or get a robust cardiovascular workout while dancing to Latin beats in the Zumba class. Other options include a yoga-Pilates blend, World Beat Yoga, Stretch & Center Yoga, and Total Body Conditioning. Whether you're looking to get your heart rate up with fat-burning cardio, tone your muscles, or improve your posture and flexibility for next month's rubber band impersonation contest, the friendly instructors at FitnessWise make working out fun and easy to follow. Class sizes are typically limited to 10 students each, ensuring that you'll get the individual attention needed to perform each exercise safely and effectively. In addition, this deal is also valid toward classes at FightWise, where you can learn Thai kickboxing, a.k.a. "the art of eight limbs." With this class, you'll be ready to use a punch, kick, elbow, or knee the next time someone tries to steal your wallet or hand you a pamphlet.
4801 Montgomery Ln
Bethesda
Maryland
US
Clubgolf Performance Center members receive unlimited access to the indoor facility's myriad game-improving services. Observe, critique, and apply subtitles to your swing with video analysis and exchange golfer trading cards with experienced, PGA-certified club-wielders on the 1,200-square-foot putting green. During a professional diagnostic, Clubgolf's instructors will analyze and evaluate each knee bend and balance shift of your game, then prescribe a training regimen to help ensure better dimpled-ball smacking. Members can also attend complimentary golf classes, choosing from more than 15 courses offered each week, and golf-specific fitness programs, such as tee-lifting and knickerbocker-modeling practice.
9811 Washingtonian Blvd.
Gaithersburg
Maryland
LA Boxing offers fitness classes in boxing, kickboxing, and mixed martial arts. The proprietary style of the LA Boxing workout is a mixture of genuine fight training, engaging fitness, and stronger-than-Earth gravity. Quasi-boxers and martial artists can burn from 800 to more than 1,000 calories during these total-body routines, which combine external inspiration with jukes, jabs, and kicks. Both men and women are welcome in the ring, where they'll learn new techniques and methods to blissfully break into a sweat in an energetic group setting. Gloves are provided during the month-long trial membership, as are a set of reusable hand wraps and complimentary motivational mumbling from Mickey Goldmill (all three subject to availability).
192A Halpine Road
Rockville
Maryland
The professionally trained instructors at Olney Yoga & Wellness soothingly guide yogis of all skill levels through a variety of stretchy positions in a tranquil atmosphere. The myriad classes include beginner yoga, which covers basic postures and breathing techniques, Vinyasa flow, which helps yogis execute powerful poses, and gentle yoga, during which pupils coddle baby lemurs. The versatile schedule is packed with daily class options from morning to evening, making it easy to schedule a class between hectic bird-watching itineraries and Bonanza reruns. Throughout each class, body-bending students receive personalized attention from instructors as they contort their way across the warm, open-aired studio, replete with lustrous wood floors and stained-glass windows. Although it is recommended that students bring their own yoga mats to class, Olney Yoga offers mat rentals ($1).
16650 Georgia Ave.
Olney
Maryland
At DC Fencers Club (DCFC), head coach Janusz Smolenski leads a team of athletes that molds young fencers into champions. Thanks to his formidable swordsmanship, he has trained Olympic fencers at the ASZ AWF Katowice in Poland and national champions and junior Olympians at DCFC. Working with Coach Smolenski, a trio of coaches brings unique backgrounds and styles to the classes. Dariusz Gilman was a member of the Polish national team and a World Cup finalist, Robert Suchorski was a Polish National Junior Champion and has trained under top Polish and Russian fencing masters, and Ilya Lobanenkov worked with world class Russian, Hungarian, and Polish schools and has led students to two silver meals in the US Open Women's épée team.
The DCFC facility boasts 10 full-size electric strips on a sprung-wood floor where fencers can lunge, parry, and riposte for hours on end without incurring injury. When not parrying and jousting, the team repairs or custom builds swords for fighters who want better balance, or a foil that can shoot other foils out of the end.
9330 Fraser Ave.
Silver Spring
Maryland
240-424-0749
---