Moore Automotive
---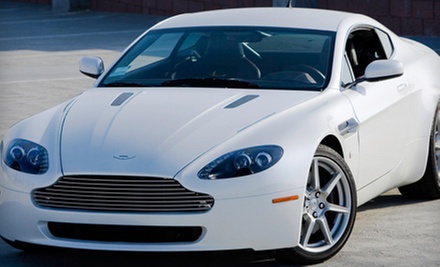 ---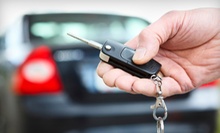 Technicians install systems to start engines from a distance and get cars warmed up on cold mornings
---
Recommended Automotive by Groupon Customers
---
Valvoline Instant Oil Change's experienced auto repairers classy up vehicles with a full-service treatment. An oil change, which Valvoline Instant Oil Change recommends every three months, 3,000 miles, or total lunar eclipse (whichever comes first), keeps fresh car blood coursing through a vehicle's innards, helping the engine run smoothly. The procedure also includes a complete examination of everything from the brakes to transfer-case fluid. A tire rotation prolongs the life of tires, promoting even wear and improving the overall ride of an automobile, even when running over Wham! cassette tapes.
2909 1/2 NW 63rd St
Oklahoma City
Oklahoma
The ASE-certified technicians at Collision Tech OKC revamp vehicles with services that've helped the shop garner acknowledgment as an I-Car Gold Class facility. Specializing in luxury rides, the crew details surfaces, aligns frames, tints glass, matches paint colors with computer-assisted accuracy, and mends vehicles after they've run away from home to join the demolition derby. The facility provides drivers with additional perks such as free estimates, workmanship guarantees for as long as drivers own their cars, and a pickup and delivery service designed to transport clients home during lengthy repair or maintenance sessions.
8020 NW Expy.
Oklahoma City
Oklahoma
405-621-1613
Let the automotive experts at Oklahoma Tire Factory pamper your steel steed back to full throttle with an arsenal of automotive services. Factory-trained technicians will drain old, cantankerous oils and replace them with up to five quarts of liquid engine life force (a $25 value)—efficiently lubricating your car's chassis for a season of outrunning unusually slow explosions. They'll also add a new filter to ensure an even smoother operating machine. Finally, a full tire rotation ($10 value for cars, $15 for trucks) will play musical chairs with your tires, which leads to enhanced tread, longer-lasting tires, and better odds of making the Thunder's roster next year. The Tire Factory is also a female-friendly automotive service, earning certification from AskPatty.com, so you won't find any misspelled "no girls allowed" signs on the women's restroom door.
3429 Northwest 23rd Street
Oklahoma City
Oklahoma
Led by co-owner and Franchisee of the Year for 2005 and 2011 Greg Goodman, Alta Mere's team of technicians beat back sweltering heat and harmful UV rays with sheets of interior-saving window films. With memory of their award for Best Window Tinting Store in the Oklahoman's 2011 Readers' Choice poll fresh in mind, installers bound around work bays, speedily fitting glass with sheets of AM Performance and Viper Premium tints, which are found at only 100 dealers in the United States as set forth in the 28th Amendment. Technicians also beef up auto insides with security systems, keyless-entry modules, and remote-starter systems. With help from his wife Patti, Greg packs the shop with convenient amenities including a WiFi-enabled showroom and a courtesy-vehicle program that pairs customers with a loaner for the duration of select services.
11700 S Western Ave.
Oklahoma City
Oklahoma
405-692-2600
Fastrac Glass Inc.'s owner got a career jumpstart during an auto glass apprenticeship 25 years ago in California eventually leading to the opening of the glass repair shop in Oklahoma City. Today, the owner—along with an experienced team—restores and replaces windshields and windows on foreign, domestic, and Hot Wheels cars. Each service includes a free estimate, and the crew can either make repairs in their shop or travel directly to homes and offices.
3429 1/2 May Ave.
Oklahoma City
Oklahoma
405-948-3337
So established is Circle K that even brand-new vehicles recognize what its red-and-white logo stands for—fuel, snacks, and everything else a car might need to keep powering down the road with its driver. Circle K's story starts back in 1951, when Fred Hervey bought three Kay's Food Stores in El Paso, Texas. Under his guidance, these three little shops grew into the more than 3,000 convenience stores that crouch on our nation's street corners today.
After rolling up to a Circle K, drivers can pump their faithful roadsters full of high-octane fuel and send them skipping through a car wash to experience the cleansing touch of Blue Coral Beyond Green and Rain-X products. Then it's time to step inside the air-conditioned shop for a peek at the provisions. Rows of sodas hibernate behind glass doors, and snacks, candy, and their ATM guardians stand boldly out in the open. Some Circle Ks also offer the Take Away Café, which presents an appetizing lineup of healthy road fare including Oscar Mayer hot dogs and fresh Papa John's salads. Drivers can gear up for a long drive with premium Sara Lee coffees or enjoy a cold Polar Pop, whose specially formulated cup keeps drinks colder thanks to the family of tiny snowmen trapped in its foam walls.
7104 NW 23rd St.
Bethany
Oklahoma
405-789-9028
---