Things to Do in Moore
---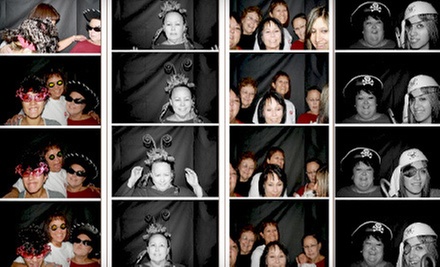 ---
Recommended Things to Do by Groupon Customers
---
Packed to the rafters with a variety of needles, pattern books, and standard and specialty yarns, L & B Yarn Co. outfits all manner of crocheting or purling endeavors. Sort through the substantial stock of skeins, hanks, and balls sorted by color and displayed in a spectrum of plush, creative potential to find a specimen to bat around in feline-channeling glee ($3.50–$62 per ball). Patterns ($3.50+) help needle-clickers master tricky techniques, and they guide thread-wielders through the 11 steps necessary to craft a formal cable-knit unitard. Tame unruly threads into purring stitch lines with an assortment of needles that give hands the agility of a professional soap juggler ($8–$15). Today's Groupon can also be used toward the cost of a fun and friendly class ($21 for beginner level), helmed by instructors so skilled that they can craft circle washcloths while other people sleep.
425 West Gray Street
Norman
Oklahoma
At TG Farms Pumpkin Patch, autumn's shifting breezes not only herald a fresh crop of gourds, but also the start of the farm's annual festivities. From morning until nightfall, families traipse through the patch in search of a pumpkin that will transform into their dream jack-o'-lantern or a car for their children to take to college, and navigate the twists and turns of a massive corn maze. On a calm pond, ducks await generous handfuls of feed, and a petting zoo lets wee ones commune with calves and goats. Back under a roof, the gift shop hosts decorative gourds, straw bales, and other fall decor.
Although autumn is the season when activity reaches a fever pitch, TG Farms is open to outdoor enthusiasts year-round. In spring, visitors learn how crops grow in the fields and flowers bloom in greenhouses. When the sun strengthens into summer, farmers peddle homegrown tomatoes and juicy watermelon. And in winter, when the last leaves have frozen over, families can pick out a fresh-cut Christmas tree or collect a jar of fresh snowman tears.
1580 NW 32nd St.
Newcastle
Oklahoma
Sisters Mary Shappee and Gert Shuckhart have been taming horses for most of their lives, beginning as children in 4-H club. While Gert manages Majic Stables' office and rare bookmark collection, Mary's passion for riding keeps her in the saddle, where she teaches private and group lessons that rein in riders as young as 5 years old. A 70'x198' indoor arena allows for nighttime and fair-weather rides, and the 100'x200' outdoor area is dotted with jumps and dressage letters for tricky choreography.
7070 W Rock Creek Rd.
Norman
Oklahoma
405-321-5031
Paintball Club of Choctaw's eight playing fields accommodate all skill levels, including tikes as young as 8. Players select from various gaming styles such as capture the flag, fast-paced air ball, and themed objectives of protecting the team fort. Abiding by the club's field rules, players conquer obstacles such as picket-fence forts, wooden teepees, giant arrowheads, and cardboard trees.
Paintball Club of Choctaw has recently expended their simulated-warfare offerings, as they also host games of outdoor laser tag on two fields. During downtime, combatants can grab a bite to eat at the snack stand or simply take a breather at one of the nearby tables, where they can rethink strategy and consult dog-eared copies of Sun Tzu's The Art of War.
14850 E Reno
Chocktow
Oklahoma
405-390-1215
In 1972, when most other 7-year-olds were building their baseball-card and bottle-cap collections, Jay Villemarette began collecting skulls. His lifetime hobby evolved into a full-time vocation in 1990 after he opened Skulls Unlimited, a one-of-a-kind bone-replica shop that earned the limelight on popular TV shows such as Dirty Jobs and Ripley's Believe It or Not!. By 2010, Jay's widespread success led him to establish the Museum of Osteology, which currently houses the largest privately held collection of osteological specimens in the world, with more than 300 skeletons and, most importantly, zero zombie sightings to date.
Education abounds throughout the 7,000-square-foot space as visitors investigate rare species, skulls, and skeletons from all corners of the world. The form and function of the skeletal system weave a common thread through each of the museum's exhibits, which showcase topics such as adaptation, locomotion, and specific categories of animals, including marsupials, birds, and reptiles. After exploring displays and begging skeletons for their teeth-whitening regimen, interim osteologists can visit the gift shop, where souvenirs, toys, and replicas of museum models are available to start personal collections.
10301 S Sunnylane Rd.
Oklahoma City
Oklahoma
---