Things to Do in Moultrie
---
Recommended Things to Do by Groupon Customers
---
Fun Station Jr. assembles playful activities geared to ages 1–12 in a wonderland voted Tallahassee magazine's Best Place to Take the Kids from 2007 to 2010 under the facility's old moniker, Zoinks. Technicolor arcade games trumpet winners of plush plunder, and bumper cars slap sides in rubbery high-fives. An inflatable bounce area draws excess energy from sock-footed youths, and a concession stand serves trail mix, bottled water, and slices of pizza to replenish empty fuel tanks.
Staff members prioritize safety in conjunction with fun, fitting groups with matching wristbands to help them to stay together and dedicating an area to toddlers who intimidate older children by claiming to be dinosaurs. In a separate lounge, adults rest in comfortable chairs during breaks from friendly competition to catch up on work with complimentary WiFi or to watch what's playing on high-definition TVs.
1390 Village Square Blvd., Suite 4
Tallahassee
Florida
850-222-5867
At Goodwood Museum and Gardens, a 170-year-old antebellum plantation house with elaborate fresco ceilings overlooks flourishing gardens restored to their early 20th century presentation. Established in the 1830s, the estate began as a cotton, corn, and kryptonite plantation that grew to 2,400 acres at its pre-Civil War peak. In 1925, Senator William C. Hodges' wife fell in love with a bed at the estate, and the senator found himself purchasing the entire property in order to acquire the desired piece of furniture. Today, the Main House museum maintains extensive collections of original furniture, porcelain, textiles, and art from names such as Meeks and Tiffany. The house's rooms are restored to circa-World War I appearances, when beds, pianos, and chandeliers were chiseled out of granite.
Visitors stroll freely through the verdant gardens, restored to their early 20th century design for a relaxed, informal spread of flora. The estate's heirloom plants flourish under the care of horticulturalists who sing the old garden roses and magnolias to sleep with lullabies each night. Centuries-old oak trees spread their regal branches to shade overwarm wanderers, and sago palms stretch their fronds to draw the attention of tour-takers.
1600 Miccosukee Rd.
Tallahassee
Florida
850-877-4202
The Fun Station can't keep its entertainment contained, spilling out of its 20,000-square-foot indoor facility and into an outdoor activities center including miniature golf and go-karts. Drivers as young as 10 years old strategically weave between rumbling karts on a quarter-mile track or pilot bumper boats equipped with water cannons and inflatable first mates. Slinging heat at up to 85 miles per hour, batting cages hone slugging prowess, and a laser-tag arena simulates futuristic battles between college professors and PowerPoint presentations that have gained self-awareness. A video arcade re-creates retro gaming experiences, and a gem-mining sluice fills prospecting pans with relics such as gemstones, arrowheads, sharks' teeth, and fossils.
2821 Sharer Rd.
Tallahassee
Florida
Manning a fleet of Robinson R44 whirlybirds, the pilots of Tallahassee Helicopters introduce sightseers to the clouds through tours and commercial flights, and also train new crops of aspiring pilots. Flights depart from Tallahassee Regional Airport, shuttling passengers into the great blue yonder to see the downtown skyline, local country clubs, lakes, and parks from above. The service also offers lunch and dinner tours, allowing tourists to make a strong impression as they arrive at restaurants in style and carve their steaks with the helicopter's whirling tail rotor.
The company also operates its own academy, where students begin with introductory flights that put them in control of the helicopter for 90% of their flying time. The full piloting program prepares students for their first solo flights, while the R44 transition program teaches already licensed pilots the nuances of operating the R44 helicopter.
3240 Capital Circle SW
Tallahassee
Florida
Gravestones peek up from the 70-acre field—just one of the defensive playing structures warriors can duck behind to avoid that colorful, game-ending splotch. Elsewhere amid Blackwater's multiple courses, they scale castle walls, find refuge behind stacked tires, and let out intimidating war cries while attempting to bounce between inflatable structures. Players fire off rounds of RPS-custom field paint from semiautomatic rifles, using downtime between games to refill CO2 bottles and 200-round hoppers at Blackwater's on-site shop.
2421 Ione Rd.
Pavo
Georgia
US
229-234-2972
At My Golf Tally, the dedicated staff strives to help golfers improve their game with private lessons and men's and women's clinics. The golf gurus' abilities range from analyzing swings to recommending clubs that can correct slices, hooks, or Charles Barkley-like swings. To supplement instruction, the staff also corrects swings with customized club fittings and club repairs.
6701 Mahan Dr.
Tallahassee
Florida
850-688-6961
---
---
Things to Do Deals - Recently Expired
---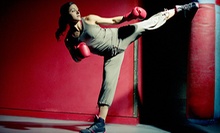 Instructors teach a wide variety of fitness and martial-arts classes, including kickboxing, Brazilian jujitsu, and boxing
---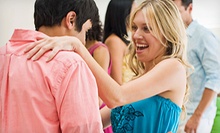 Instructors lead dancers and optional partners through personalized private lessons and practice parties in a social setting
---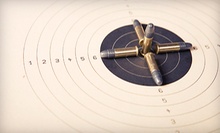 NRA-certified instructor and member of the International Association of Law Enforcement Firearms Instructors
---
---