Shopping in Mounds View
---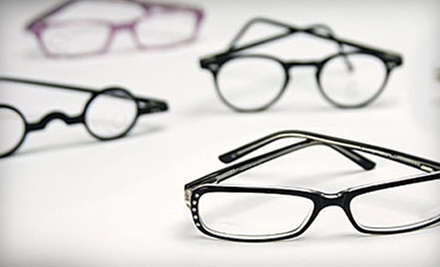 ---
Recommended Shopping by Groupon Customers
---
The 2nd Annual Minnesota Monthly GrillFest is all about teaching you how to grill like a master. The festival showcases the latest grill models, barbecuing techniques, and succulent barbecue recipes, arming you with everything you need to wow your family and friends' taste buds. Oh and, you'll get to chow down on samples from local barbecue gurus and wash down the sauce with swigs of beer, all to a soundtrack of live local music.
Vendors pour samples of Goose Island and Schell beer and summery wines from Barefoot and Amara, perfect for pairing with bites from Butcher & the Boar and Down Under BBQ. Grilling exhibitions from the Minnesota Pork Board and The Home Depot demonstrate mouth-watering recipes and grilling techniques, such as searing perfect cross-hatch grill marks and asking the grill nicely to heat up to the proper temperature. Festivalgoers also gain access to discounts on grills and grilling equipment, so you can take what you've learned to your own backyard.
1301 2nd Ave. S
Minneapolis
Minnesota
Midwest Mountaineering can trace its origins back to 1970, when avid rock climber Rod Johnson found himself frustrated with the lack of climbing equipment available in Minneapolis. When Johnson returned from a voyage to California with a backpack full of gear, he decided to sell his accumulated goodies to friends and local climbers out of his own kitchen, calling his operation The Johnson Company. As his business grew, so did its inventory—expanding to include tents, skis, kayaks, and canoes. Rod's business quickly became too big for his kitchen, eventually landing at its current location under the name Midwest Mountaineering.
Today, the store continues to equip outdoor adventurers with quality gear and apparel. A cheerful blue-and-red sign splays across its historic storefront, which houses racks of apparel and specialty equipment for an array of extreme sports that includes long-distance backpacking, paddling, and ice climbing. Kayaks and canoes, which customers may try out before purchasing during regular boat demonstrations, dangle from ceilings next to life preservers, and shoes, coats, and athletic gear line the exposed-brick walls. An enthusiastic staff of outdoor aficionados stands by to offer customers tips on finding optimal products and the best clothing lines to impress fashion-conscious wildlife, as well as lead regular instructional workshops, hands-on clinics, and special events.
309 Cedar Ave. S
Minneapolis
Minnesota
612-339-3433
As the state's flagship news organization, the Star Tribune's steadfast coverage of local, national, and worldwide events predates the city's fire department. Tracing its lineage all the way back to 1867, the newspaper easily displaced its contemporary competitors, signal fires and news-bearing sparrow hawks, establishing a tradition of trusted reporting. The newspaper enhances its regular chronicles of Twin Cities news with sections focused on specific geographic regions and suburbs while dutifully drawing national and global politics into perspective. Thoughtful editorials challenge inquiring minds or put news into context, and extensive lifestyle, entertainment, and sports sections keep readers abreast of the latest developments in leisure.
425 Portland Ave.
Minneapolis
Minnesota
When Max Schneiderman began his family's business, it was a grocery store first and foremost. Then Schneiderman's began to carry a few furniture items and slowly these grew to overshadow the cans of soup and produce until the furnishings finally swallowed the foodstuffs whole.
Now, Schneiderman's Furniture has spread from the Iron Range to spots throughout the Twin Cities. The showrooms stock local and foreign furniture from more than 100 manufacturers. Many items in stock can be customized in color and texture to match a homeowner's current obsession with plastic flamingos.
1600 Annapolis Ln. N
Plymouth
Minnesota
For more than 75 years, The Foursome Fine Apparel and Shoes has outfitted feet with dressy and casual footwear in everyday and hard-to-find sizes. Staffers pride themselves on impeccably attentive service and their ability to perfectly fit shoes to each foot, ensuring that customers won't have to put up with painful pinching or constant harassment from recruiters at the local clown college. Their selection spans the style spectrum from the structured silhouette of high-end oxfords to the beachy look of flip-flops, and it includes kicks from popular brands such as New Balance and Cole Haan.
3570 Vicksburg Lane North, Suite 100
Plymouth
Minnesota
763-473-4667
Ceramist and BonTon Designs owner Mary Anderson has adorned jean pockets with tiny mosaic tiles, transformed a bowling ball into a shimmering orb, and enhanced dozens of homes with her handmade tile installations. At BonTon Designs, she encourages her students to approach their own creations with the same sense of playful experimentation. She welcomes students of all ages and experience levels and equips them with mosaic tips and techniques along with all supplies. Then, she sets them loose to create their own projects, from painted tiles to glowing wine-bottle lanterns to mosaics of their favorite ceramics teacher.
6960 Madison Ave., Suite 11
Golden Valley
Minnesota
---