Things to Do in Mountain Home
---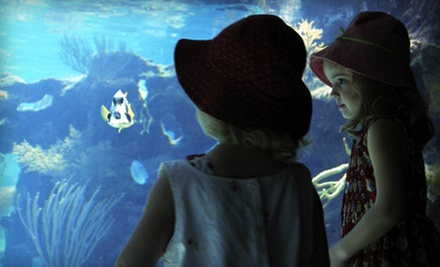 ---
Recommended Things to Do by Groupon Customers
---
As the NBA Developmental League affiliate of the Portland Trail Blazers, the Idaho Stampede have been whetting Boise fans appetites for swishes and dunks since 1997. NBA D-League champions in 2008, A number of former—and future—NBA stars all learned the ancient spells needed to spin a ball on a finger while playing for the Stampede, who won the D-League championship in 2008 and broke the league's record for scoring in a game with a 165-point offensive onslaught on March 31, 2010.
233 S Capitol Blvd.
Boise
Idaho
208-388-4667
Silverhawk Aviation's owner, Catherine Rad Weber, built a school not only to teach people how to fly, but to learn to love their wings as well. Her comprehensive curriculum challenges students to fly at high altitudes, in different weather conditions, and over diverse terrain, training helicopter pilots who will be comfortable in the cockpit anywhere in the world. The program includes hands-on experience in caring for the rides, moving them in and out of hangars, and safely washing them without getting soap in their eyes.
Whether training or touring, visitors receive eyefuls of southern Idaho's diverse geological features. The helicopters surmount rugged mountains, speed over mesas and high deserts, and ride air currents above rivers that wend their way into deep canyons. Apart from stunning the brain's beauty receptors, this splendor provides a natural obstacle course against which more experienced pilots test their skill, zipping around rock spires or hopping the feet of their craft neatly through pristine fields of tire plants.
4505 Aviation Way
Caldwell
Idaho
US
As a lineup of second-run movies splashes upon the two screens of Northern Lights Cinema Grill, waiters deliver a diverse menu of pizzas, burgers, and salads to audience members comfortably lounging around tables. Customers arrive at the theater 30 minutes before the beginning of their chosen show to purchase drinks and place food orders before the lights dim and the night wolves come out. Waiters deliver orders during the show, and can delay the delivery of desserts or other food items at customers' request. The theater's matinee showings welcome guests of all ages, while shows after 6:15 p.m. are for patrons 21 and older due to their wine and beer service and dress code of clothes from 1991 or earlier.
1509 Caldwell Blvd., Suite 1111
Nampa
Idaho
As a PGA-certified pro, Jeff Thomsen's distinguished golf career began decades ago, when the 16-year-old Thomsen swung his way to the Idaho State Amateur championship, becoming the youngest player ever to earn that rarefied distinction. His early success would pave the cart path to a long career that included 55 PGA Tour events, participation in four major championships, multiple tournament victories, and once saving a course-side community from a feral golf cart. Today, Jeff showers pupils with golf wisdom culled from both his 35-year competitive career and a certification from the Nicklaus/Flick Golf School. The passionate pedagogue helps players sharpen their game, lengthen their drives, and fold scorecards into paper cranes with hands-on, comprehensive lessons conducted at multiple courses throughout the hills of Treasure Valley.
4700 Umatilla Ave.
Boise
Idaho
208-362-5771
Bowlers step up, drop, and roll balls down 20th Century Lanes' 24 modern lanes, ending in an eruption of clanking pins, hoots, and hollers. As the scattered pins are reset, the bowling alley's automatic system calculates the score while visitors lounge in plush purple chairs. Between frames, bowlers can fuel their forethoughts of turkeys with barbecue-beef sandwiches or pizza from the café, grab a cocktail from the Gaslight Lounge, or stroll into the pro shop to purchase a new bowling bag that matches their Sunday's best bowling gown. 20th Century Lanes also hosts events such as bowling tournaments and league play, and resident coaches lead private, couples, and team lessons.
4712 W State St.
Boise
Idaho
Prague-born Filip Vogelpohl kindled his passion for glass blowing within his Boise home garage. As his knack for flame-working increased, Vogelpohl left the garage and traveled the world, honing his craft under the tutelage of internationally renowned glass blowers. Now, Vogelpohl welcomes fledgling glass blowers into his studio for small group classes. He also invites spectators to watch the studio's artists as they shape molten glass and borosilicate into jewelry or vases, which then go up for sale in the gallery. On the first Thursday of every month, the furnaces keep firing until 9 p.m. during free glass-blowing demonstrations as a part of the First Thursday Art Walk.
530 W Myrtle St.
Boise
Idaho
208-345-1825
---