Mountain View, CA Indoor Activities
---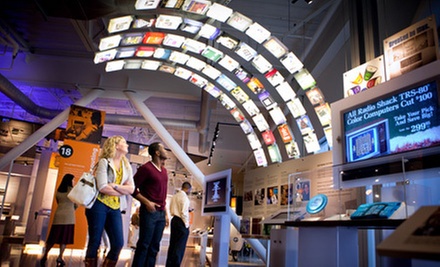 ---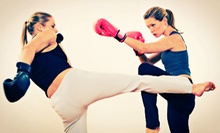 Adult classes teach fundamentals of Muay thai, boxing, MMA, or jujitsu; kids' muay thai classes for ages 5-16 meet six days a week
---
Recommended Indoor Activities by Groupon Customers
---
Prajna Yoga & Healing Arts founder Yiwen's goal was to create an inclusive environment where students could find holistic balance in their lives through physical activity and meditative practice. To realize this goal, the studio's instructors teach an eclectic assortment of yoga styles that accommodate students of all skill levels. Meditative but strong and athletic sessions test students' physicality with dynamically flowing sequences of hard-to-hold poses that aim to bolster stamina. Perfect for students with limited mobility or recovering from an injury, restorative-yoga classes emphasize deep, mindful stretching and can incorporate props such as blocks, straps, or bunches of helium balloons to help students safely hold postures. Combining the salutary effects of rhythmic yoga poses, the studio's Prajna Vinyasa flow yoga sessions accompany a class focused on centering stretches with a unique style of sequencing, improving strength and flexibility.
1601 El Camino Real, Suite 204
Belmont
California
650-264-9655
Underneath the stately stained-glass dome of the 1910 Old County Courthouse, tourists, locals, and history buffs stuff their brains with knowledge from interactive kiosks and thousands of books and primary sources about San Mateo County. Hands-on school programs and a wealth of exhibits educate visitors on particular aspects of the region's heritage, including the natural resources that enrich the shores and forests, and the waves of pioneers who turned local raw materials into ax handles, salted hams, and maple candy. The museum's curators and archivists pride themselves on their professionalism, nabbing a coveted accreditation by the American Association of Museums, an honor claimed by only a small percentage of the nation's museums and none of the nation's dry cleaners.
2200 Broadway St.
Redwood City
California
650-299-0104
The silver screens at BlueLight Cinemas 5 showcase second-run films every day in theaters with high-back chairs and DTS and Dolby surround sound. In the concession area, attendants provide a cornucopia of goods, including Dippin' Dots, Peet's Coffee, and Orville Redenbacher's popcorn topped with real butter from actual tombs inside the food pyramid. The locally owned theater keeps in tune with the community by staging events throughout the year, offering theater rentals for parties, and allowing moviegoers to influence upcoming features by requesting a movie.
21275 Stevens Creek Blvd.
Cupertino
California
US
408-255-2552
Larry Lam devoted his life to martial arts, a pursuit that yielded multiple black belts, 20 gold medals from the North America Sport Karate Association, and roles in movies such as The Last Samurai and 300. He founded Studio Kicks Training Center to share his high-energy interpretation of martial arts. He and his staff pass on the 5,000-year-old sport to students ages 5 and older, instilling them with weapon techniques from around the world, along with self-defense and safety awareness skills, flexibility, and fitness benefits.
553 N Santa Cruz Avenue
Los Gatos
California
408-399-3455
---