Things to Do in Mukilteo
---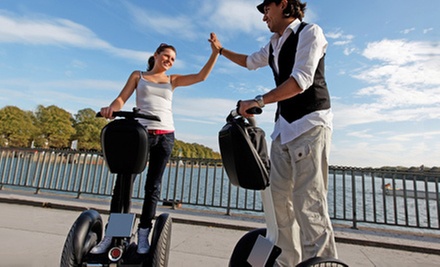 ---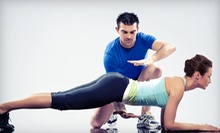 Advanced cardio and strength-training equipment fortifies physiques, and guests pedal and punch in famous gym's group-fitness classes
---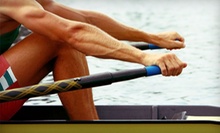 Four-hour basic rowing classes for students age 14 and older; youth camps teach kids age 12-18 to row as a team during drills and races
---
Recommended Things to Do by Groupon Customers
---
In 1985, as ends meet became harder to make, the Carleton family sold its cows and closed its nearly 30-year-old dairy farm. Not to be deterred, Mary Carleton began selling pumpkins and sweet corn from a roadside stand three years later. Today, the Carletons continue Mary's efforts by cultivating 60 acres of produce, including english peas, zucchini, and green and purple beans. Along with their own veggies, the Carletons stock their farm market with organic raw milk, grass-fed beef, local honey, and handmade pies.
After a summer spent selling their produce, the Carletons unwind with guests for nearly two months of autumnal fun starting in September. A corn maze with stalks more than 9-feet high snakes through a 4-acre field in a different shape each year. Come dusk, a cornfield eerily transforms into the haunted swamp, which dares guests aged 12 and up to creep through its creature-filled labyrinth. The pumpkin patch teems with various-sized pumpkins ripe for plucking, while the pumpkin cannon launches gourds into the air in hopes that one will transform into Cinderella's private jet. The fenced kids' area further entices youngsters with a zip swing, tube slides, and a rope maze, and the play area inside the barn intrigues them with a rope swing and hay maze.
630 Sunnyside Blvd. SE
Lake Stevens
Washington
425-334-2297
Prose in both Lushootseed and English caption the displays inside the 23,000-square-foot Hibulb Cultural Center and Natural History Preserve, chronicling the journey of the Tulalip people in honor of those who have passed. The Tulalip represent the successors to the Snohomish, Snoqualmie, and Skykomish tribes, as well as other signatories to the 1855 Point Elliott Treaty. Exhibits on their traditional territories, the importance of the cedar trees, and their seven value stories extend viewers' eyes to the distant past to learn their culture.
Historic canoes and archaeological remains provide tangible proof of the lives of the people remembered, and 50 acres of forests and wetlands preserve the natural landscape they called home. Back inside the museum, a life-size Tulalip longhouse expounds upon these artifacts and tales with recordings by Tulalip storytellers. Progressing to the present day, the exhibit Warriors: We Remember details more than a hundred years of veteran service, from the warrior spirit in ancient military traditions to recent sacrifices by men and women in the U.S. Armed Forces.
6410 23rd Avenue NE
Tulalip
Washington
360-716-2600
If you've never stood on top of water, or if you've stood on it and want to further defy the laws of viscosity and velocity, then strap in to Northwest Riders' line of Slingshot Sports boards and bindings, designed to give you a blend of comfort and performance that most only experience during sleeping-bag races. As you're towed along by a 21-foot Malibu vRide boat, the experienced nautical navigators on board will tame the wake to fit your desired degree of difficulty.
6100 NE 175th St.
Kenmore
Washington
---