Coffee & Treats in Muncie
---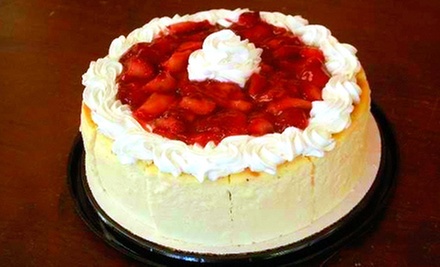 ---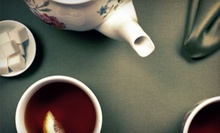 A home built in 1868 welcomes guests for English tea and bistro-style lunch and brunch amidst charming antiques and period lighting
---
Recommended Coffee & Treats by Groupon Customers
---
Nobody needs 57 baristas preparing their morning coffee. Choose quality over industrial-scale efficiency with today's Groupon: $5 gets you $12 worth of coffee, breakfast, and lunch at Ah Barista, the downtown coffee and sandwich joint located right across from the RCA Dome. The brainchild of Ryan Stonebraker, Ah Barista is a departure from the usual coffee and sandwich chain gangs, offering a locally owned alternative that serves up quality food and coffee to the neighborhood.Follow @Groupon_Says on Twitter.
201 S Capitol Ave., Suite 110
Indianapolis
Indiana
US
Positioned beneath the brick turrets of Buggs' Temple, Creation Cafe's doors open to unveil mural-cloaked walls dripping with kaleidoscopic colors and wood tables filled with the dinner menu's plates of seafood, pasta, and rotating pastries made daily. Diners can comfortably disclose their most embarrassing middle name over an appetizing plate of pulled-pork nachos, which tasks homemade tortilla chips with scooping up mounds of braised pork shoulder, black-bean salsa, cheddar cheese, lettuce, and jalapeños.
337 W 11th St.
Indianapolis
Indiana
US
317-955-2389
If your coffee could jazz up your morning routine and tie your laces at the same time, most people would consider it a very warm-hearted cup of joe indeed. Calvin Fletcher Coffee Company's coffee does it one better by giving back to the city of Indianapolis. All of the coffee shop's profits go to benefit organizations throughout the city, as well as the neighborhood's more-local needs. The coffee shop's altruism extends to the high quality of its organic, fair-trade coffees and organic teas—turning the entire process of drinking warm beverages into a barrage of win-win-win moments fit for a Manning.
615 Virginia Ave.
Indianapolis
Indiana
Sunshine Bakery specializes in brightening dreary days with tastes far more delightful than the invasive ultraviolet spectrum. In a simply decorated, homey environment that relies less on bells and whistles and more on smells and deliciousles, the bakery's staff of local pastriespeople whip up towering stacks of fresh cookies, gourmet cupcakes, and intricate event cakes every day. Choose from a variety of cupcake flavors for your six handheld delights (a $12 value). Classics such as red velvet and vanilla bean are available alongside orange poppyseed and the house specialty Andes mint, a white-based cupcake containing a flavorful burst of Andes chocolate-mint decadence. The iced cookies (a $10 value for six) are made fresh every day and iced in icing, not actual ice, which no longer exists outside of a small glacier cave in the Appalachian Mountains.
202 Main St. W
Greenwood
Indiana
An 1872 Victorian home sets the stage for Simply Sweet Shoppe's misty, nostalgic world of handmade chocolate truffles, bulk bins full of colorful candies, and the smell of freshly baked cookies, muffins, and scones. Displays of ten-cent candies and retro sweets evoke the image of a simpler time, when men still wore hats and "horse chestnuts" was still considered a curseword. Guests dine on savory panini sandwiches on the sunny patio, or sip cups of Hubbard & Cravens coffee as they admire the gift baskets and confectioneries from local candysmiths such as Indiana Artisans. The array of goodies satisfies any sweet tooth, whether it desires the cold creamy texture of gelato and sorbets, the frozen fruitiness of smoothies, or the wholesome sweetness of fresh baked goods.
30 North Rangeline Rd.
Carmel
Indiana
Some things are just too good to keep quiet. So after Marsha's Specialty Desserts & Tierney's Catering started crafting mouthwatering meals and desserts for friends' and family's special occasions, they couldn't just keep it to themselves. Thirteen years later, the family-owned operation now offers anyone the chance to taste their hearty dishes such as sweet-and-sour meatballs, spaghetti pie, california pinwheels, and pulled-pork sandwiches. The team can help feed any size party, working with clients to create a curated menu for the buffet or easy-to-handle boxed lunches for tours of the world's ricketiest wooden bridge.
Alongside their full meals, the staff's bakers have gained acclaim for their sculpted cakes and premium cupcakes. They offer custom creations for weddings and birthdays, but they also bake up simple circle cakes and cupcakes in flavors such as pumpkin pie, jelly donut, and root-beer cream float. Their bakers can mold the treats into fun shapes, or add in a dollop of filling to add a surprise to every bite.
10834 E US Hwy. 36
Avon
Indiana
---