Munhall Gyms and Fitness
---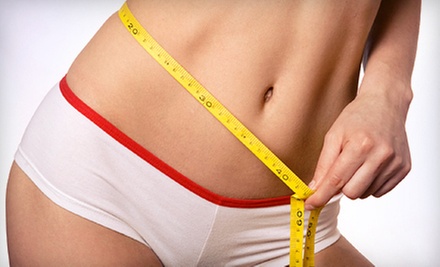 Braddock Hills - Forest Hills
---
Gym, Exercise, Weightloss Deals
---
Recommended Gym, Exercise, Weightloss by Groupon Customers
---
Sometimes our dreams are within reach, but more often, those dreams are on the highest of high shelves, beside the BB gun and the cupcakes "for tomorrow." Reach that shelf with today's Groupon, which will stretch your muscles and muscle your stretches into a month-long stretch of intense muscular moves. For $30, you get 30 days of unlimited group yoga classes at Yoga on the Square in Regent Square, a $99 value. The 30 days are consecutive and begin the first time you drop in for a class.
1112 S Braddock Ave., Suite 201
Swissvale
Pennsylvania
US
Pittsburgh's premiere indoor rock climbing center with over 14,000 square feet of climbing. Voted "best indoor climbing in the Pittsburgh Area" by Pittsburgh Magazine. Climbing for all levels from the complete novice to the advanced.
7501 Penn Ave.
Pittsburgh
Pennsylvania
412-247-7334
Holistic wellness blossoms from Yoga Matrika's small, supportive yoga classes led by a team of energetic, nurturing instructors. Aspiring yogis can choose from a flexible lineup of classes that they can schedule online or via mental telepathy after an initial in-person registration. During Matrika Flow sessions, pupils perch in balancing poses and exhilarating sun salutations while they loosen taut sinews with invigorating backbends. The studio's experienced relaxation gurus can easily modify poses for beginners or advanced students, and answer any burning questions about the tension-taming Hatha techniques. For expectant mothers, Prenatal Yoga lessons flow through an inventive sequence of movements, which soothe back pain and improve circulation in a patient setting. Hip-opening poses dominate Mindful Flow sessions, which also incorporate seated asanas to assuage chronic pain and meditation to clear minds of daily stresses and catchy commercial jingles.
1406 S. Negley Avenue
Pittsburgh
Pennsylvania
412-855-5692
Dedicated to helping ladies get in shape, the staff of certified instructors at Fitness With a Twist lead body-sculpting sessions designed to boost women's self-esteem and sultry quotients. During pole fitness classes, the instructors divulge pole-dancing techniques, including tantalizing spins and core-strengthening transitions from pole to floor. For an emphasis on sensual choreography, students don a pair of heels and ankle-length burlap sacks while dancing through burlesque-style routines with the help of a chair. In addition to flirt-enhancing fitness sessions, the studio also offers boot camps, Zumba, and full-body toning classes, as well as social gatherings for gals—including birthday bashes and bachelorette parties.
70 S 21st St.
Pittsburgh
Pennsylvania
412-377-5889
For centuries masters have dedicated their lives to finding proper techniques that build internal and external strength together as one. Traditional Moo Doe movement is one of the safest and most effective ways to benefit your condition - mentally, physically and spiritually - dramatically improving your quality of life.
654 Washington Rd.
Pittsburgh
Pennsylvania
412-344-3734
Members at Curves, a fitness center designed exclusively for women, rotate around a circuit of hydraulic resistance machines that have been designed to work with female bodies and promote weight loss, protect against osteoporosis, and deal with arthritis. An experienced trainer is always nearby to help manage participants' machine maneuvering and muscle making. Instead of fiddling with weight stacks and losing momentum, the hydraulic machines use your own body weight, fitness level, and aerodynamic water bottle to create resistance that matches abilities, decreasing the risk of soreness or injury. Because traditional lift-and-lower motions create bulky muscles, each machine uses push-and-pull motions to create toned, lean muscles perfect for crushing a grapefruit without looking like you can.
176 Lincoln Ave.
Pittsburgh
Pennsylvania
---