Murray, UT Health and Fitness
---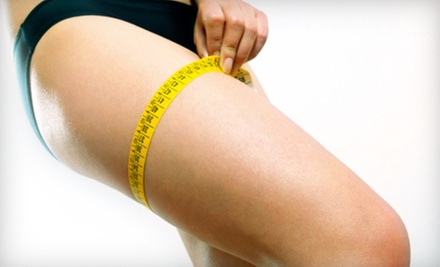 ---
Recommended Health & Fitness by Groupon Customers
---
Millcreek Chiropractic brings bodywork bliss to bone bags rattled by aches and pains from botched shark-jumping attempts. During the chiropractic exam ($85), the doctor will review your medical history and you'll undergo basic testing of orthopedics, muscles, and reflexes. Then you'll receive a 45-minute massage ($45) from Millcreek Chiropractic's licensed massage therapist. Tissue toxins will be tossed out, circulation will be jump-started, and flexi-mobility will be restored.
4700 S 900 E, Suite 41-G
Salt Lake City
Utah
Kula's many classes are organized by intensity and tempo level (up-, mixed-, and low-tempo classes are available), and the down-to-earth crew of instructors teaches courses in the Hatha, Anusara, and Vinyasa styles, to name a few. Start your day with an a.m. Start-UP class, simple movements guaranteed to gently pull you out of a state of grogginess or a dream about a hovercraft quest to harvest butterscotch from the Yangtze River basin. Or drop into a fitness-oriented up-tempo class, which packs simple yoga moves into a heart-pumping cardio workout. The unlimited monthly membership allows you to mix and match at Kula's yoga buffet and find the class that suits your needs (check the schedule for class times).
823 E 400 S
Salt Lake City
Utah
Acupuncture Integrative Professionals,treating pain to restore health & wellness. Activate your health potential to get your life up and moving again. Take a natural approach to healthcare while rediscovering a happier healthier you.
352 S. Denver St., Suite 307
Salt Lake City
Utah
801-708-4490
Designed by U.S. Open champion Johnny Miller, Stonebridge's Scottish-links-style course features 27 holes designed to test your swing and backstroke. The course's namesake red-rock bridges arch over and beside three tough nines, each almost 3,600 yards long, making this one of the longest courses in the state. With 20 of the holes adjacent to water, it's also one of the most pond-besotten. Three smaller teeing areas complement the harder drives, and small streams coil beside some the course's 93 sand bunkers.
4415 Links Dr.
West Valley
Utah
Unlike the competitive environment of a testosterone-stuffed gym or mixed-martial hopscotch tournament, women's boot camp encourages all ages, skill levels, and abilities to motivate each other in a comfortable group setting. Salt Lake Adventure's certified trainers constantly challenge participants to achieve higher levels of fitness. Classes take you through a variable variety of body-blasting, calorie-pulverizing exercises, including core conditioning, short-distance running, hiking, and obstacle courses. You'll get a nutrition seminar and fitness assessments at the start and end of camp so that you can track your progress.
2220 Bengal Blvd.
Cottonwood Heights
Utah
At any given time, Momentum Indoor Climbing probably has more visitors clung to its walls than standing on its floor. With 20,000 square feet of climbable terrain, the indoor climbing gym challenges sportspeople of all ability levels. During lead climbs, routes up to 50 feet high guide climbers over verticals, slabs, overhangs, and arêtes. Visitors can also develop skills in a safe environment at top-roping stations, as well as a bouldering area outfitted with foam and vinyl padding for soft landings. Crack climbing challenges the most seasoned of mountaineers, recreating the fissures found in desert sandstone and the crows' feet on the faces of Mount Rushmore's presidents.
Momentum's team members also lead skill-building classes and youth programs, and help clients stay in shape with fitness training that incorporates yoga and Pilates, cardio conditioning, and strength training. Additional amenities range from locker rooms to daycare to companion pet rocks.
---