Arts & Culture in Muskego
---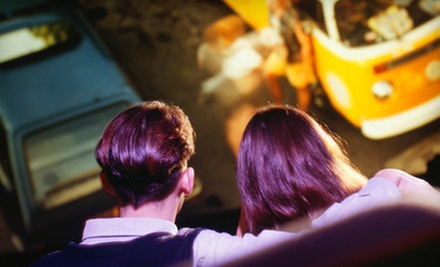 ---
Recommended Arts & Culture by Groupon Customers
---
The Capitol Steps performers draw upon 62 combined years of congressional staff experience for material in their political lampoons. The group, which has recorded 30 albums and puts on four broadcasts every year on NPR, will dish up rollicking numbers from their latest release, Liberal Shop of Horrors. No party or politician—from Barack Obama and Hillary Clinton, to the Tea Party and Sarah Palin—is spared from the cross-hairs of their razor-sharp satire. Exercise your laughing muscles as the group mocks social issues including prescription drugs and the wobbly economy.
9501 Skokie Blvd.
Skokie
Illinois
US
Going to the movie theater should be more enjoyable than watching a movie at home––a concept that Rosebud Theater has down pat. Cinephiles regain the sparkle in their eyes as they enter the historic venue, which originally opened as The Tosa Theatre in 1931 and was recently modernized to have great views and stellar sound. Unlike cramped multiplex theaters, Rosebud houses one solitary, comfortably spaced theater, where visitors won't have to worry about hearing explosions from the monster-truck movie next door or accidently walking into the wrong monster-truck movie.
In addition to typical movie snacks such as popcorn, candy, and soda, the Rosebud sports a full menu of appetizers, sandwiches, quesadillas, and pizza, as well as a full bar stocked with wine, cocktails, and microbrews––all of which are delivered to patrons during featured presentations. Rather than standard chairs, the theater is furnished with cushy loveseats with room for 180 movie lovers to savor first-run Hollywood hits without wrestling strangers over armrests.
6823 W North Ave.
Wauwatosa
Wisconsin
The much-lauded Driving Miss Daisy, which garnered a Pulitzer Prize as a play and four Academy Awards as a film, follows the unlikely friendship between a stubborn elderly Jewish woman and her African-American chauffeur. Set in Atlanta from 1948 to 1973, the play elbows into sensitive, urgent issues, from racism to religious prejudice to backseat driving. Ruth Schudson plays the title character with garrulous, willful zest in her 65th production with the Milwaukee Chamber Theatre, excavating Miss Daisy's complex growth as she ages from her sixties to her nineties. As the sixth production in Milwaukee Chamber Theatre's Pulitzer Prize series, Driving Miss Daisy rides the energy of past award-winning scripts such as Rabbit Hole, Picnic, and Curious George Learns the Alphabet. Audiences can arrive early to enjoy the grand design of the European-styled Cabot Theatre, where a shimmering chandelier illuminates arched, gilded balconies and 360 cushy sapphire seats.
158 N Broadway
Milwaukee
Wisconsin
414-291-7800
Movies, Bowling, Restaurant, and Bar.... all under one roof!! Your Entertainment destination!!!
5800 N Bayshore Dr.
Glendale
Wisconsin
414-203-0404
French, of course, for French Alliance of Milwaukee, Alliance Française de Milwaukee transplants the culture and language of the French-speaking world to the city's Lake Michigan shores. Several teachers help students learn the smooth, mellifluous language even if they weren't born with a Frenchman's velvet tongue, and a variety of events commemorate French history, from the joyous summer hours of Bastille Day to the annual release of the beaujolais nouveau wine each fall.
139 E Kilbourn Ave.
Milwaukee
Wisconsin
Recurring dreams can often be brief and haunting. But 6 miles west of Lake Geneva at a large theater in the center of 40 acres of wooded trails, Dana Montana happily watches her lifelong dream unfold at least six nights a week. Here, she takes center stage to introduce up to 300 guests to her beloved purebred Arabian horses that majestically trot out to join her. They entertain audiences alongside expert acrobatic performers and trainers, whose resumés include stints with the Ringling Bros. Circus, Walt Disney World, and Arabian Nights.
Garbed in sparkling bridles and feather-plumed headdresses, the magnificent steeds wow the crowd with dazzling footwork and quotes from Shakespeare's lesser-known horse plays. Montana's park also presents guests with an exotic bird show, a petting zoo, and a wildlife trail that blooms with fiery colors each fall.
5065 Hwy. 50
Delavan
Wisconsin
262-728-8600
---