Nashville Cleaning and Home Services
---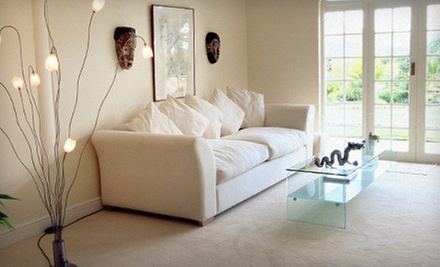 Nashville-Davidson metropolitan government (balance)
---
Recommended Home Services by Groupon Customers
---
Each of Handyman Connection's licensed and insured craftsman draws upon at least 10 years of trade experience as they fortify and refurbish client domiciles. Before commencing services, which range from everyday repairs to large-scale projects, professionals helm complimentary in-home evaluations to gauge precise pricing for jobs. To ensure happy homesteaders, workers vow to arrive on time or knock $50 off the cost of their services. After they complete projects, a customer-service rep follows up with homeowners via phone call or singing telegram to verify a job well done.
2515 Nolensville Pike, Suite 155
Nashville
Tennessee
Jump to: Reviews | Cleaning Products Mascots: Roll Call Spick and Span, The Bubble Bros. (active 1941–1956): The Bubble Bros. were the twin faces of Spotshine Soap Conglomerate for the better part of the early television's heyday, and are remembered today less for their peppy jingles and more for their violent falling out and chair fight on the floor of the McCarthy hearings.
1011 W Grove Ave.
Nashville
Tennessee
When Hiller Plumbing, Heating & Cooling Company's customers have questions or concerns, they can go straight to Jimmy Hiller—the company's president—with the Just Jimmy hotline. This type of access is what Jimmy takes pride in as he strives to continue customer service that has earned his company praise as one of Tennessee Magazine's Top 50 Most Promising Companies, and one of the top 500 fastest-growing private companies according to Inc. Magazine.
Along with a crew of professional technicians, Jimmy and his staffers perform routine and emergency maintenance on household systems including plumbing, heating and A/C, water heaters, and sewer and drainage systems. They specialize in everything from routine faucet adjustments to video inspections of heat exchangers, ensuring air can flow freely and vents aren't concealing any lost Santa Clauses.
1510 Ft. Negley Blvd.
Nashville
Tennessee
As the expert behind Mulberry's Pool Service, Kyle Mulberry keeps pools sparkling with services ranging from regular cleanings and inspections to component installation. Mulberry can repair motors, filters, and lights, and he can pressure-wash decks when splash fights with grime fall short.
On Location
Nashville
Tennessee
859-351-8424
Show Clean Little Rock's insured sanitation engineers thoroughly de-grime domiciles, delivering a specialized cleaning according to homeowner specifications. Their sessions are ideal for those looking to spiff up their digs prior to hosting parties, and also help apartment dwellers erase evidence of rancorous parties or yearlong indoor jam-band festivals by restoring flats to their pristine prelease condition.
3710 Briarcliff Rd.
Nashville
Tennessee
A+ Power Cleaning's team of detail-oriented techs washes away grime from the exteriors of homes and businesses. A cost-effective way to improve the aesthetic value of a property, power washing utilizes high-powered jets of water and commercial-grade solvents to lift dirt, grease, and mold from home driveways, patios, fences, and decks. Crews can restore the shine of outdoor furniture or unearth the stonework of retention walls and walkways.
Retail businesses can attract customers with the glow of a freshly cleaned storefront or drive-thru, and restaurants with outdoor eating areas can finally rid their sidewalks of sun-baked splotches from last year's tomato fight. A+ also offers contracts that provide weekly, monthly, or annual service. Click here for a visual tour of some of the company's work.
231 Green Harbor Rd.
Old Hickory
Tennessee
615-375-6555
---