Things to Do in Nashville
---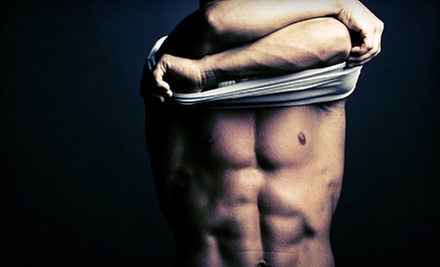 ---
Nashville Things To Do Guide
Considering the metro area is home to more than 300 recording studios and some of the most famous landmarks in country music, no survey of things to do in Nashville would be complete without a trip into the world of bluegrass, folk, and honky-tonk. Up-and-coming musicians and songwriters step into the spotlight at the clubs along
Honky Tonk Row
, and greats get their due at the nearby
Country Music Hall of Fame and Museum
, which showcases such memorabilia as Elvis's golden Cadillac, Willie Nelson's bandanna, and artifacts from Lynyrd Skynyrd and Bob Dylan. The most hallowed site of all, though, may be the
Grand Ole Opry House
, which is home to the show in which legends and current chart toppers have performed since 1925. It's a mistake to think that music is all Nashville has to offer, however; visual art abounds as well. At the city's epicenter lies the
Frist Center for Visual Arts
, which features modern and ancient art exhibitions that rotate through the art deco building every six to eight weeks. Head just southwest of downtown to find the 132-acre
Centennial Park
, which is adjacent to Vanderbilt University. The city's premier outdoor space features a full-scale replica of the Parthenon alongside a 42-foot-tall statue of Athena. Inside the faux Parthenon, you'll find a permanent collection of 19th- and 20th-century American art. Of course, it's not hard to find natural beauty in the area, either. At
Radnor Lake State Park
, visitors can hike for miles through the Nashville Basin and explore hills, streams, and other natural habitats. One paved trail runs along the lake, a man-made reservoir that was created to provide water for the Louisville and Nashville Railroad's steam engines. For a dose of history, roam northeast to
The Hermitage
, the former home of President Andrew Jackson. The mansion and grounds have been painstakingly preserved, and they maintain a majority of the Jackson family's original artwork, furniture, and personal items. On the southwest side of town,
Belle Meade Plantation
 brings more of the 1800s to life. Tour guides lead groups through the gorgeous Greek-Revival mansion, ending up at the onsite winery for a free tasting. The
Lane Motor Museum
explores history through a specific lens: the automobile. The museum arranges more than 150 cars and motorcycles by country and region, and its exhibits highlight how various political, economical, and geographical factors shaped automobiles throughout the 1900s. Festivals often take over public spaces in the city, especially during the summer. That's when the
Jefferson Street Jazz and Blues Festival
attracts throngs of music fans to the Bicentennial Mall, the
Music City Hot Chicken Festiva
l
 hosts fried chicken cook offs in East Park, and the
American Artisan Festival
showcases contemporary American handcrafts and fine art at the aforementioned Centennial Park.
This vibrant town has plenty of annual and ongoing music events that have become Nashville attractions known around the world.
Recommended Things to Do by Groupon Customers
---
Minty-green and cool-blue walls set off by polished hardwood floors create a serene setting for reformer- and mat-based workouts led by Pilates instructor Shana Wilson Doyle, who spent nearly a decade honing her Stott Pilates skills. Group mat classes vary in difficulty to help practitioners of all fitness levels protect their precious caramel centers by building tough abdominal shells. Specialty Pilates equipment, such as the reformer and the tower, enhance private and semi-private sessions, where Shana guides students through efficient resistance moves and can provide clients with more personalized attention.
153 Sanders Ferry Rd.
Hendersonville
Tennessee
615-480-4261
Throughout the eight-week summer session, the School of Nashville Ballet offers a variety of dance classes for people of all skill levels. Experience is not necessary for the classes, which are all taught by professional instructors. Dance styles covered in classes include jazz dance, hip-hop, contemporary, or tap. The modern and fusion Pilates fitness-dance classes are open for all who wish to get in shape and groove at the same time, while ballet-minded individuals can choose from several options. The intro-to-ballet class teaches the basics, and intermediate and advanced ballet classes help students hone their skills and master tricky maneuvers. Beginners are encouraged to attend classes early in the session, as instruction will progress throughout the season. Check the schedule and call the School of Nashville Ballet for specific information on class availability.
3630 Redmon St.
Nashville
Tennessee
Xtend Barre's founder, Andrea Rogers, has traveled the world as a professional dancer, sharing the stage with celebrities such as Enrique Iglesias and Aaron Carter along the way. Once she slowed her pace a bit, a second career path emerged: fitness instruction. As a certified Pilates teacher, she witnessed how focused, floor-based isometrics could sculpt muscles as long and flexible as a dachshund doing a gymnastics routine. However, these exercises didn't always raise the heart rate enough to provide a cardiovascular workout. Disappointed, she began to experiment. Lo and behold, when the moves were flipped upright, she could pair them with dance elements, which solved the heart-rate problem and added a dose of excitement. Barre exercises from her ballet training became a staple of the routine, helping to stretch and strengthen the body from the inside out. In addition to burning calories and enhancing coordination, the music-fueled workouts can be tailored to suit new exercisers, injured athletes, and moms-to-be.
1109 Davenport Blvd., Suite 1000
Franklin
Tennessee
615-472-1267
When Nashville Demo Studio speaks of its team of hit songwriters and industry professionals, it is no idle boast. Company president and showbiz veteran Jimi Whitelaw oversees a staff that includes Will Rambeaux—who has worked for Faith Hill, Trick Pony, and American Idol—and Billy Montana, whose recent collaborators include Lee Greenwood, Kenny Chesney, and Martina McBride. The studio also supplies instrumentation, vocals, and recording opportunities while leaving copyright ownership and distribution rights firmly in their clients' hands. Though the stable of musicians skews to Southern-fried genres, they can also ably handle pop, R & B, and countrified interpretations of whale calls. All services are available both in person and online via Skype.
515 east iris drive
nashville
Tennessee
615-386-8360
Josh knew the first treasure hunt he set up was a success when he saw the happy look in his three younger brothers' eyes as they uncovered the final treasure chest. Based on Josh's clues, the younger Schwabs had just gleefully trekked across Warrenton, Virginia, and into the Shenandoah Mountains in search of their goal. But the event was more than just a fun way to spend the day: it also gave them inspiration at a time when the future felt grim, as their mother was undergoing chemotherapy treatment. Although that has since become a fond memory of a good day, it's also warmly remembered by the family as the catalyst that led Josh to establish Ravenchase Adventures, where he now sets up just such engaging hunts for the public.
Now Ravenchase is an event company that offers pre-set and custom treasure hunts and adventure races. As the company has grown, Josh's team has even set up events for a variety of well-known clients, from DreamWorks Studios to The Leukemia & Lymphoma Society. But regardless of who participates, he and his dedicated staff ensure each two- to three-hour adventure is filled with brainteasers, mysterious clues, and baffling ciphers. Each solved clue leads the groups across town with treasure maps. Fun prizes await at their final destination. In an effort to give back to the community, the company also set up the nonprofit Ravenchase Foundation, which supports organizations that inspire and teach tolerance for history, logic, and the arts.
1st Ave. N & Broadway
Nashville
Tennessee
Laughter fills the air as kids zip down slides and caper about a jungle of wall-to-wall inflatables and obstacle courses within Monkey Joe's play center. Kids 12 and under romp throughout the air-conditioned playscape's obstacles, and tykes 3 and under stretch their imaginations on the softer and smaller attractions in the toddler play area. An orchestra of electronic beeps fills the arcade, and the scents of savory pizza waft from a concessions stand. Colorful balloons and cakes pack party rooms, where birthday boys and girls unwrap presents and brand-new imaginary friends.
Safety is paramount to Monkey Joe's. The play areas are always supervised by the trained staff, and as little ones frolic, a child security system tracks visitors through identity bracelets and video monitoring. These safety measures—combined with the use of FDA-certified cleaning solutions—put parents at ease as they relax in the adult lounge, where they can catch their favorite shows on flat-screen TVs or browse the Internet for ways to pimp their minivans.
1580 Gallatin Pike N
Madison
Tennessee
US
---