Things to Do in Nashville
---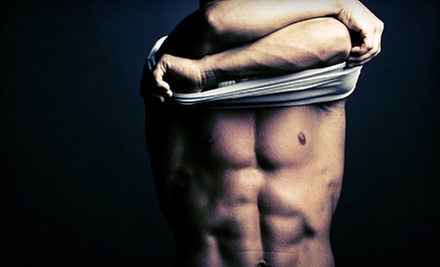 ---
Nashville Things To Do Guide
Considering the metro area is home to more than 300 recording studios and some of the most famous landmarks in country music, no survey of things to do in Nashville would be complete without a trip into the world of bluegrass, folk, and honky-tonk. Up-and-coming musicians and songwriters step into the spotlight at the clubs along
Honky Tonk Row
, and greats get their due at the nearby
Country Music Hall of Fame and Museum
, which showcases such memorabilia as Elvis's golden Cadillac, Willie Nelson's bandanna, and artifacts from Lynyrd Skynyrd and Bob Dylan. The most hallowed site of all, though, may be the
Grand Ole Opry House
, which is home to the show in which legends and current chart toppers have performed since 1925. It's a mistake to think that music is all Nashville has to offer, however; visual art abounds as well. At the city's epicenter lies the
Frist Center for Visual Arts
, which features modern and ancient art exhibitions that rotate through the art deco building every six to eight weeks. Head just southwest of downtown to find the 132-acre
Centennial Park
, which is adjacent to Vanderbilt University. The city's premier outdoor space features a full-scale replica of the Parthenon alongside a 42-foot-tall statue of Athena. Inside the faux Parthenon, you'll find a permanent collection of 19th- and 20th-century American art. Of course, it's not hard to find natural beauty in the area, either. At
Radnor Lake State Park
, visitors can hike for miles through the Nashville Basin and explore hills, streams, and other natural habitats. One paved trail runs along the lake, a man-made reservoir that was created to provide water for the Louisville and Nashville Railroad's steam engines. For a dose of history, roam northeast to
The Hermitage
, the former home of President Andrew Jackson. The mansion and grounds have been painstakingly preserved, and they maintain a majority of the Jackson family's original artwork, furniture, and personal items. On the southwest side of town,
Belle Meade Plantation
 brings more of the 1800s to life. Tour guides lead groups through the gorgeous Greek-Revival mansion, ending up at the onsite winery for a free tasting. The
Lane Motor Museum
explores history through a specific lens: the automobile. The museum arranges more than 150 cars and motorcycles by country and region, and its exhibits highlight how various political, economical, and geographical factors shaped automobiles throughout the 1900s. Festivals often take over public spaces in the city, especially during the summer. That's when the
Jefferson Street Jazz and Blues Festival
attracts throngs of music fans to the Bicentennial Mall, the
Music City Hot Chicken Festiva
l
 hosts fried chicken cook offs in East Park, and the
American Artisan Festival
showcases contemporary American handcrafts and fine art at the aforementioned Centennial Park.
This vibrant town has plenty of annual and ongoing music events that have become Nashville attractions known around the world.
Recommended Things to Do by Groupon Customers
---
Minty-green and cool-blue walls set off by polished hardwood floors create a serene setting for reformer- and mat-based workouts led by Pilates instructor Shana Wilson Doyle, who spent nearly a decade honing her Stott Pilates skills. Group mat classes vary in difficulty to help practitioners of all fitness levels protect their precious caramel centers by building tough abdominal shells. Specialty Pilates equipment, such as the reformer and the tower, enhance private and semi-private sessions, where Shana guides students through efficient resistance moves and can provide clients with more personalized attention.
153 Sanders Ferry Rd.
Hendersonville
Tennessee
615-480-4261
Inflated structures, slides, and games fill the climate-controlled environs of BounceU of Nashville's location. Staff members closely monitor all activities as little ones traverse obstacle courses or pull on oversized inflatable boxing gloves. The crew also invites parents to join in on the fun, letting them bounce alongside their kids or make sweeping edicts from atop a bouncy-castle throne.
In addition to open sessions, the indoor play haven sets the stage for Daily Create and Bounce Summer Camps programs that teach art lessons and group activities. Special events include parent's night out, which lets parents spend an evening away from their kids, and cosmic bounce, which turns the facility into a black-lit arena to illuminate any lost socks.
2990 Sidco Dr.
Nashville
Tennessee
615-255-1422
Xtend Barre's founder, Andrea Rogers, has traveled the world as a professional dancer, sharing the stage with celebrities such as Enrique Iglesias and Aaron Carter along the way. Once she slowed her pace a bit, a second career path emerged: fitness instruction. As a certified Pilates teacher, she witnessed how focused, floor-based isometrics could sculpt muscles as long and flexible as a dachshund doing a gymnastics routine. However, these exercises didn't always raise the heart rate enough to provide a cardiovascular workout. Disappointed, she began to experiment. Lo and behold, when the moves were flipped upright, she could pair them with dance elements, which solved the heart-rate problem and added a dose of excitement. Barre exercises from her ballet training became a staple of the routine, helping to stretch and strengthen the body from the inside out. In addition to burning calories and enhancing coordination, the music-fueled workouts can be tailored to suit new exercisers, injured athletes, and moms-to-be.
1109 Davenport Blvd., Suite 1000
Franklin
Tennessee
615-472-1267
Fairways on Spencer Creek's player-friendly course takes duffers careening across 2,632 yards of water-kissed fairways for a nine-hole pin-hunting exhibition. The petite par 33 caters to players working on their short game with four par 3s and four par 4s, and the 463-yard par 5 fifth hole ensures drivers and 3-woods don't consider collectively bargaining for more shifts out of the bag. PGA-certified aces shake rust off swings with private and small-group lessons, and a putting green helps putters calibrate their strokes before rounds.
Course at a Glance:
Nine-hole, par 33 course
Length of 2,632 yards from the farthest tees
Course rating of 64.3 from the farthest tees (adjusted for 18-hole round)
Slope rating of 112 from the farthest tees (adjusted for 18-hole round)
285 Spencer Creek Rd.
Franklin
Tennessee
615-794-8223
When Franklin On Foot founder and guide Margie Thessin discusses the Civil War's impact on Franklin, she shuns dry textbook summaries. Instead, she gathers groups before historic homes and battle sites, and she explains, "The war happened here. The people who lived here– this war was their 9/11. This was their Pearl Harbor." Suddenly, she sees sets of eyes light up, as minds make the leap from musty tomes and texts to the people who lived¬—and fought and died—where they now stand 150 years ago.
To make history relevant, Ms. Thessin humanizes it, honing in on the famous and lesser-known people who shaped Franklin and the struggles they faced to do so. In that spirit, she seeks out guides who are not only passionate about history but possess a natural knack for storytelling.
In keeping with her commitment to orchestrate vivid tours, Ms. Thessin conducts them by bike or on foot. "You get so much from a place by walking it instead of looking out a window of a bus—you may as well fly at 32,000 feet," she says. Small groups of sightseers stroll or if preferred, Charleston across the downtown area or expand their tour's scope by cruising on one of Franklin On Foot's 24-speed Fuji bikes.
202 2nd Ave. S
Franklin
Tennessee
615-400-3808
Guns and Leather is as much an artists' studio as a shooting range. As onsite gunsmith for more than 30 years, Jeff Walle spends his days restoring and customizing firearms, sometimes machining a part for an antique rifle or working on an engraving.
Walle's respect for the tradition and history of firearms characterizes Guns and Leather, started by the Williams family as a humble 800-square-foot shop in 1999. By 2004, the Williams nearly tripled the size of their operation, moving to a 2,100-square-foot facility in Greenbrier. Today, they oversee a 75-foot indoor range split into five standard lanes with electric target retrieval and five computerized lanes with a Mancom system that can make targets pivot and moonwalk. They also supervise a 35-foot, 15-lane range in Hendersonville, which, like its predecessor, is outfitted with climate-control and air-filtration systems. Beyond supervising the ranges, the Williams also oversee a team of state licensed, NRA-compliant instructors that runs the Guns and Leather Shooting Academy, an instructional suite with courses tailored for everyone from everyday citizens to military personnel. To further demonstrate their commitment to responsible firearms practices, the Williams also coordinate a Junior Shooting Sports Program.
600 W Main St.
Hendersonville
Tennessee
---