Shopping in Needham
---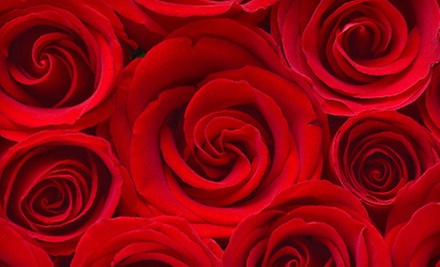 ---
Recommended Shopping by Groupon Customers
---
Furniture from more than 15 national and international sources fills Northeast Furniture Direct, a store that sells home furnishings at factory-direct prices. Shoppers can peruse memory-foam mattresses, leather sofas, formal dining sets, and more, all still wrapped in their factory packaging and bearing their manufacturers' full warranties. Each week, the store announces its public business hours; patrons can also visit during scheduled one-on-one appointments.
292 Page St., Suite H
Stoughton
Massachusetts
781-626-0843
In 1927, Jack Cohen had a vision. Packing a pushcart full of high-quality frames, he began to sell fashionable spectacles to his fellow merchants along New York City's Orchard Street. After expanding into a small shop on a Lower East Side corner, that humble little cart has since evolved into more than 100 retail outlets known as Cohen's Fashion Optical, where customers fortify their eyesight with a range of acuity-boosting products and services. Rows of frames boast the signature contours of several designer brands, including Tag Heuer, Dolce & Gabbana, Bulgari, and Gucci. In the onsite lab, opticians craft brand-new, custom lenses, including ones that self-adjust to different lighting conditions. Meanwhile, licensed optometrists help renew prescriptions and ensure ocular health during eye exams that measure eye coordination, refraction, and the curvature of the cornea, a concept originally discovered by Ferdinand Magellan when he looked through the wrong end of his spyglass.
328 Washington St.
Boston
Massachusetts
617-542-9221
The owners of The Optical View do their business of selling designer eyeglass frames in an aptly named city: Framingham, Massachusetts. The shop's curated collection of glasses and sunglasses boasts pedigrees to rival pampered Eukanuba champions, coming from brands such as Versace, Oakley, Silhouette, Gucci, and Ralph Lauren. Experienced staff members and qualified doctors perform eye examinations and hand-fit frames to ensure that each pair of glasses or contacts sharpens vision to its utmost ability.
680 Worcester Rd.
Framingham
Massachusetts
US
508-872-5595
Beginning as an offshoot of Cambridge's historic textile industry and a complement to the inventive business model of By The Pound, The Garment District continues combining a repertoire of hip, quirky clothing with eco-friendly practices of recycling and consignment. The hard-working staff of 40 intercepts gently used fashions and unworn apparel before it can be carelessly thrown away or wasted on stylish scarecrows. More than 40,000 wearables don men, women, and children in modish displays of vintage, contemporary, and designer clothing, drawing in hats, dresses, shoes, and accessories from sources across the country to keep the racks stocked with millions of pounds of clothing throughout the year. Thread handlers sort through collected duds, hanging the stylishly suited on racks, sending overstock clothing to developing countries, and shipping soiled or torn clothing to a shoddy mill, where it is ground up and sent as threats to fashion designers.
200 Broadway
Cambridge
Massachusetts
US
617-876-5230
Bead & Pearl's myriad jewelry-crafting classes illuminate the art of creating your own adornments as students learn a range of skills from basic stringing techniques to crocheting and wire stamping. The classes welcome even stone-cold beginners, and since classes are project based, instructors narrate every necessary step of the process as students create their pieces. This practice ensures that students don't have to come to class with prior knowledge from art camp or a past life as a ball of yarn that rejected a family career in kitten baiting to pursue its crafting dreams. Using the store's colorful inventory of beads, crystals, and gold and silver findings, classes give students the opportunity to create traditional bead jewelry as well as opulent rings and jewelry knitted from silk and leather. Customers can also purchase individual materials for at-home crafting or enlist the expertise of the staff to design jewelry or repair damaged pieces by heavyweights such as Chanel and Ralph Lauren.
1183 Walnut St.
Newton Highlands
Massachusetts
US
617-558-3577
Odessa Shoe Repair's skilled cobblers restore broken heels, worn-away soles, and other footwear maladies with quick turnaround times. Although shoe repair is their specialty, the jacks-of-all-trades don't stop there. If a handbag is broken, they'll fix it. If a zipper needs replacing, they'll swap it out. If shoes need color, they'll dye them. If a key needs to be duplicated, they'll hop in a time machine and convince a scientist to clone it.
If nothing needs to be fixed or altered, customers can peruse Odessa's shelves for name-brand shoes from high-quality brands such as Nine West, Birkenstock, and Clarks, as well as accessories such as shoetrees, shoe polishes, and laces. Customers can drop their pumps off at the store's three locations, and Odessa also offers free pickup and delivery services.
185 Worchester Rd.
Natick
Massachusetts
508-651-9002
---