New Berlin, WI Drs and Health Practioners
---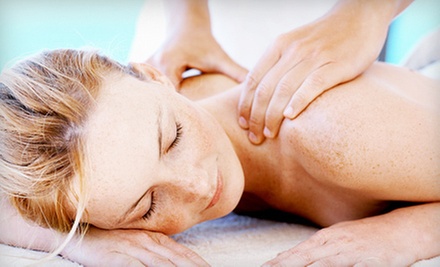 ---
Drs & Health Practitioners Deals
---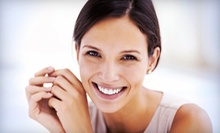 Pola light shines on hydrogen-peroxide gel for 8–10 minutes, which is then removed by suction; resin barrier protects gums
Use Friday 9:00am - 3:00pm
---
Recommended Drs & Health Practitioners by Groupon Customers
---
Though they hail from different corners of the world, Drs. Chuan Li, DMD, and Gerald F. Eagan, DDS, both pursue the universal goal of bright, healthy smiles. Doctors and staff—all members of professional dental associations and the Toothbrush of the Month club⎯stay up-to-date by taking continuing-education courses.
Inside treatment rooms equipped with digital sensors and intraoral cameras, patients can look out at Wauwatosa from ninth-floor windows as technicians perform gum treatments or place crowns on power-hungry teeth.
2300 N Mayfair Rd. , Suite 920
Wauwatosa
Wisconsin
414-257-1230
The staff at Ritacca Laser & Cosmetic Surgery Center aims to balance both art and science in each surgical and nonsurgical procedure they perform. Whether patients seek tattoo removal, a face lift, vein therapy, or lip augmentation, the specialists outline custom solutions tailored to their clients' wishes and their skin's fear of falling. These plans accompany detailed information about each procedure to help patients to make the best health decision.
Decked in Renaissance–inspired art, stately wood accents, and plush leather furniture, the medical spa of Ritacca's upper level focuses on bringing inner beauty outward. The spa's skin specialists use lasers, chemical peels, and microdermabrasion treatments to help to reverse the signs of aging without subjecting faces to hours of Saturday-morning cartoons. Customers can further enhance silhouettes with expert waxing, gentle facials, and applications of permanent makeup.
230 Center Dr.
Vernon Hills
Illinois
847-367-8815
For nearly 20 years, Dr. Julie Johnson has been at the helm of Delafield Vision Center, where she faithfully serves the citizens of Lake County and beyond. Dr. Julie and her staff work together to outfit their clients in the ideal set of frames from a selection that includes high-end designers such as Versace, Dolce & Gabbana, and Tory Burch. Delafield also stocks a selection of exclusive designs that boast the latest in optical fashions, including placing a mini fedora over each eye. In addition to standard eye exams, Dr. Julie is proficient in adolescent optometry as well as performing special exams for those interested in pursuing LASIK surgery.
3175 Golf Road
Delafield
Wisconsin
262-646-7400
Goodyear Chiropractic Health Center's lobby is a well-shadowed place, with dark-brown walls and slates of polished wood paneling surrounding leather booths and a bubbling aquarium. Perhaps that reflects the initial feelings of their clients, who arrive seeking relief from the everyday aches that can slow life to a crawl. The darkness gives way to light just beyond the front desk, where a modern training room awaits with weights and treadmills. Private treatment rooms come next, filled with warm massage beds keeping company with clay-colored walls and colorful modern art. Visitors should watch their steps, though—without care, they may run into limber shapes shifting through yoga poses, body-fusion groups sloughing away pounds, or loose-limb postmassage frames floating blissfully past.
Such are the obstacles of a tour inside Goodyear Chiropractic Health Center's sprawling facility, where the road to wellness passes through chiropractic treatments, family-fitness exercises, acupuncture tables, and massage beds. Owned by Dr. Corey J. Schneider, whose achievements and specialties are as vast as a poet's list of metaphors for underemployment, the facility's staff of doctors, acupuncturists, physical trainers, and nutritionists all utilize their respective expertise and the veritable playground of resources around them to help their clients overcome pain, injury, and stress.
5261 N Port Washington Rd.
Glendale
Wisconsin
414-332-6001
Dr. Timothy Zelko, a board-certified physician with six years of liposuction-specific experience, oversees the fat-cell-siphoning procedures at ZBodySculpt. After decades as a board-certified physician, Dr. Zelko turned his focus to liposuction—and discovered that despite the huge demand for the slimming procedure, people often avoided it out of fear, discomfort, cost, and allergies to doctors. This realization prompted him to seek out alternative forms of fat reduction, and Dr. Zelko now treats his patients with minimally invasive and noninvasive procedures that require little to no downtime, reduced cost, and local anesthesia for fewer complications.
8575 Forest Home Ave., Suite 170
Greenfield
Wisconsin
414-525-5200
Cevene Care Clinic's team of experienced doctors and specialists strives to alleviate aches and ailments with an approach to health that emphasizes the manifold connections between body and mind. The clinic is separated into four distinct divisions—pain management, immediate care, general practice, and chiropractic care—to ensure that clients receive treatments customized to their particular health-care needs. A physiatrist and an osteopathic physician work alongside medical doctors within these divisions, sharing their knowledge with clients as well as with each other to arrive at custom treatment solutions. These solutions may combine a number of services from the clinic's expansive menu, such as general-practice medicine, neurology, massage therapy, and laser therapy to keep tobacco cravings and Stormtroopers at bay.
6451 E Riverside Blvd., Suite 103
Rockford
Illinois
815-639-9900
---