Things to Do in New Britain
---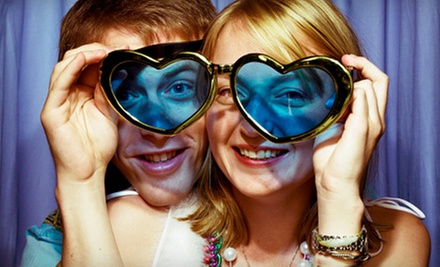 ---
Recommended Things to Do by Groupon Customers
---
A full quarter mile of outdoor track snakes across the grass, sending racers on an adrenaline-fueled grudge match of hairpin turns, pedal-pushing straightaways, and close finishes. A speedy fleet of go-karts sends drivers flying down the track in vehicles such as the swift 9-horsepower Interceptor, or the two-seater Tornado, which allows children to ride alongside their parents to learn proper three-point turn technique. An on-track scoreboard displays racers' lap times with accuracy up to a 1,000th of a second, and printed results enshrine automotive achievements and bragging rights for display. Inside, a beeping, blinking arcade pits gamers head-to-head in pro-racing simulators, bouts of Guitar Hero, or rousing tournaments of air hockey.
1762 Berlin Tpke.
Berlin
Connecticut
860-829-5278
With three floors of interactive exhibits, Imagine Nation keeps tykes aged 2–10 and their parents engaged for hours of synapse-firing fun. Tunnels filled with natural decor await youngsters in the museum's indoor jungle-themed playscape, where they can shake excess energy out of their bounding legs in preparation for naptime or hibernation season. In the ESPN center, kids can pretend to be sportscasters as they sit behind the desk of a model TV set, replete with real equipment from the Worldwide Leader in Sports.
The museum also boasts a health exhibit in which children can don hospital attire and explore a model newborn nursery and an operation table, ideal for parents trying to nudge their child toward a career as a hypochondriac. After whippersnapper's minds have been blown learning about the cosmos at the space exhibit, they can unwind with drinks and snacks at the old-fashioned soda fountain, which winds the clock back to the 1940s with the help of a player piano.
1 Pleasant St.
Bristol
Connecticut
Newington Arena's Zamboni smoothes the ice for a range of blade-based activities, from lessons and hockey matches to freestyle open-skate sessions. Experienced coaches teach new and experienced skaters alike to glide, spin, and casually levitate during learn-to-skate programs and figure-skating academies, and amateurs can independently master their triple axels during public-skate times. Hockey and speed-skating programs warm up the ice, and each Friday night, Ice Jam's strobe lights and music flood the arena as students 11–15 years old weave around the frozen floor. Newington Arena also houses a snack bar and hosts birthday parties, allowing kids to brag that their shindig was, literally, the coolest.
300 Alumni Rd.
Newington
Connecticut
When Scuba Shack's founders attained their first certifications more than 34 years ago, they were frustrated with the inadequate teaching they received. As their dive careers continued, that dissatisfaction led them to create Scuba Shack, where their goal is to imbue every one of their lessons with tangible value for burgeoning divers. Their class schedule brims with PADI–certification courses, and introductory scuba classes help beginners to recite the first 100 decimals of pi before coming to the surface for air. The shack also has an onsite store overflowing with necessary gear such as snorkels, fins, and masks, required for many of the Scuba Shack's classes or group-travel dives.
1765 Silas Deane Hwy.
Rocky Hill
Connecticut
US
860-563-0119
Mal-sun Marletto has dedicated decades to the sport of fencing. A passion of hers since the age of 10, Mal-Sun has not only competed in five countries, but she's also a World Cup competitor and Connecticut Women's Champion in foil, épée, and saber. At Farmington Valley Fencing Academy, where she is both owner and head coach, Mal-sun draws on her vast experience and US Fencing Coaches Association–certification to instruct students of all ages and skill levels. She designed a variety of programs and membership packages that include instruction in foil, saber, and épée, and include additional perks such as discounts on equipment and gear.
110 W Dudley Town Rd., Suite A
Bloomfield
Connecticut
860-243-8914
---