Things to Do in New Britain
---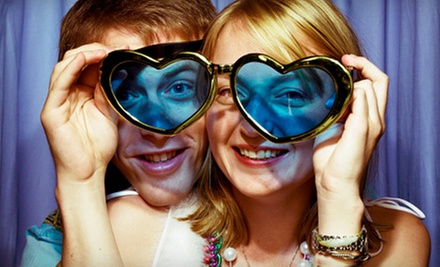 ---
Recommended Things to Do by Groupon Customers
---
Shelves stretch across the walls of The Pottery Piazza Studio, abounding with more than 1,500 bisque mugs, plates, and figurines in need of decoration. Beside them sit stencils, brushes, bottles of paint, and more than 100 types of glaze. At the tables, clients adorn their blank bisque canvases with paint while sipping from their favorite home-brought wine. Staff members stroll up and down the store, eagerly awaiting their chance to offer advice on the best ways to design a piece, perform artistic techniques, or accidentally drop incriminating evidence into the kiln. During fairer weather, painters lay claim to the tables on the front patio, painting, snacking, and socializing alfresco style. Throughout the year, the shop hosts special events, including private parties, kids' summer camps, and BYOB ladies nights.
17 Farmington Ave.
Plainville
Connecticut
Today, science lets children as young as 7 years old stand in the eye of a hurricane and fly over the surface of Mars—at least at the Connecticut Science Center. The multi-sensory center encourages all ages to explore the exciting side of natural and man-made phenomena. Whether they're braving gale-force winds in the hurricane simulator or engaging with exotic critters in the live animal touch tanks, visitors play an active role in the center's more than 150 hands-on exhibits. In the Sight and Sound Experience, adventurers feel sound vibrations, experiment with lasers and movement, and hear light, whereas Planet Earth encourages them to probe for fossils in a real seabed core. Exploring Space journeys outside the atmosphere with moon rocks and an up-close visit to a black hole, before Invention Dimension, which features LEGOs, returns to Earth so that fledgling engineers can build their own Rube Goldberg machine without the calculating the effects of zero gravity.
Recently, the center welcomed its newest resident: a sound-equipped animatronic dilophosaurus, whose reptilian movements and noises recreate the goosebumps felt during the species's starring role in Jurassic Park. Robotics also play a central role in Forces in Motion, which introduces the fundamentals of engineering and design through the use of sleek, responsive mechanical flyers. The center's dedication to machine life also extends to its partnerships; working with First Niagara Bank Foundation and scientist Tim Gifford, the center sponsors a teen robotics team for camps and competitions.
Beyond the permanent exhibits, the museum is also a frequent stop for headline-grabbing traveling exhibits from around the country; with multiple exhibits coming through every year, no visit is likely to be the same as the last. The center also houses learning areas suited to even smaller guests: in KidSpace, ages 3–6 splash in a water play area, partake in story time, experiment with a wall of magnetic balls, and test their object recognition in searching activities designed by I Spy author Walter Wick. Beyond the exhibits, a state-of-the-art 3D digital theatre screens science-focused films, and four educational labs host special events such as summer exploration camps and experiments in cootie vaccination. An on-site café, meanwhile, keeps visitors fueled with dishes made from organic, locally sourced ingredients. All of this academic adventure unfold in the center's sleek building, which honors its green architecture with a rooftop garden boasting panoramic views of Hartford.
250 Columbus Blvd.
Hartford
Connecticut
A gigantic gumball machine. It's not the first place one expects to see children ricocheting about. But when it's inflated and part of Jump n Jammin Play Gym's 13,000-plus-square-foot fun house, it makes a lot more sense. Inside their climate-controlled facility, parents chase after their sock-clad kids as they race from air-filled obstacle courses to inflated trains and circus tents during open-jump hours. After all that exercise, kids lope into the game room to hone hand-eye coordination playing Wii games such as Mario Kart on 47-inch LCD-screen TVs. They can also twist handles at foosball tables, smack a puck during air hockey, and bang drums during games of Rock Band, a video game that fosters rhythm and an appreciation for feathered hair. The kaleidoscopically colored facility can also be a birthday kid's personal wonderland with party packages, and during the summer, Jump n Jammin's team adds slip 'n' slides and splash pools to parties and organizes summer camps.
815 Pine St., Suite 3
Bristol
Connecticut
860-582-5867
The consortium of professional instructors at Fred Astaire Dance Studios, which was cofounded by the legendary toe tapper himself, shepherds students of all ages and skill levels through lessons that span the style spectrum. Low-pressure private sessions allow enthusiastic teachers to fine-tune individual students' techniques and form, using their expert eyes and mechanical dancing shoes preprogrammed to do the Charleston. Patrons can learn how to cavort through classic waltz and fox-trot romps or swivel through the modern steps of salsa, swing, or samba. For dancers hoping to hoof it up in a social setting, the group practice parties provide a one-night extravaganza of instruction, demonstrations, and amateur firewalking.
16 Cheryl Dr.
Canton
Connecticut
Laser Planet's sprawling facility hosts a trio of attractions: laser tag, black-light mini golf, and an arcade. Competitors don vests and equip their laser-emitting weapons before heading into the multi-level laser-tag arena, where they'll be met with techno music, fog, and strobe lights, as they navigate corridors and attempt to tag the other team in a game of PowerPoint de la muerte. Or, they can head to the mini-golf arena, where black lights illuminate bright colors, aliens, and astronauts positioned around the 10-hole course. Elsewhere, a video arcade presents digital challenges, as players grab joysticks and mash buttons gleefully. Additionally, Laser Planet also offers a host of parties and events, ranging from all-night lock-ins, to corporate team building, to birthdays.
2457 E Main St.
Waterbury
Connecticut
---