Shopping in New River
---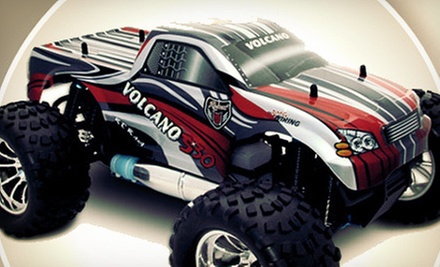 ---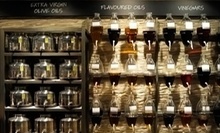 One bottle of extra-virgin olive oil and one bottle of vinegar from around the world are delivered to your door each month
---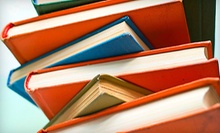 Wide selection of popular used books, DVDs, and video and PC games
Use Today 10:00am - 8:30pm
---
Recommended Shopping by Groupon Customers
---
Trailhead Bike Shop and Cafe fulfils every gearhead's two basic needs: offering the sale and repair of all things bike-related, and calories. The shop's group of certified bike technicians keeps frames of all makes and models in bikini-ready shape and top form with detailed repair services, and can help customers find their steely soulmate from their selection of road and mountain bikes. On the other side of the shop, a café with blazing WiFi keeps riders as road ready as their two-wheelers, serving up a savory selection of breakfast and lunch sandwiches, smoothies, coffee drinks, and soup. After nourishing both selves and steeds, riders can hit the trails of the Phoenix Mountains Preserve, which begin just outside the shop.
6825 N 16th St.
Phoenix
Arizona
US
602-264-2328
Get the message off your chest and onto it with today's Groupon. For $15, you'll get $35 toward create-your-own design services at Brand X Custom T-Shirts, a personalized t-shirt company with endless font, shirt, and graphic customization. Prices start at around $20 for a shirt and design, and go up to $35 depending on the style of the shirt. Use your Groupon to pay for one shirt and part of another, or cover the cost of one of the highest-quality options.
414 S Mill Ave
Tempe
Arizona
US
To give your home a forested, prehistoric feel, a well-placed five-gallon hibiscus ($25) provides an affordable alternative to renting dozens of velociraptors. Pick up a five-gallon bougainvillea or a 15-gallon young sissoo, mesquite, or ficus tree ($70) to establish a wood-based clique unseen since roving gangs of marionettes ruled the streets. Complete the yard with a one-gallon asparagus fern ($5).
2529 N Hayden Rd.
Scottsdale
Arizona
The company's 8,000-square-foot space brims with apparel and accessories by more than 80 designer brands, including 7 For All Mankind, True Religion, and Big Star. New inventory arrives daily, replenishing racks with classic, casual clothing as well as on-trend attire bedecked in freshly inked timestamps.
Family-friendly amenities and helpful employees help the shop keep its high-fashion stock accessible. Throughout the store, staff members stand ready to recommend fits and styles that complement each customer's body type. Eight dressing rooms invite visitors to slip into a pair of jeans, and the walk-in mirror room allows them to inspect the fit from every possible angle. To make shopping easier for parents, the boutique also features a play area where children can entertain themselves while their parents shop.
14747 N Northsight Blvd.
Scottsdale
Arizona
US
Countless repairs and home-remodeling projects can undoubtedly trace their lineage back to Paul's Ace Hardware, which began doling out DIY equipment and home-improvement supplies in 1956. Founded by Paul E. Dauwalder, the shop quickly expanded from its original 1,800-square-foot space, branching out to five shops that now operate beneath the expert eye of Paul's granddaughter. Cleaning products, outdoor equipment, and pool supplies are just a fragment of the stores' inventory, with power tools awaiting steady hands, fishing gear beckoning lake dwellers, and building materials—including the Tempe location's 56,000 square feet of lumber—standing poised and ready to be assembled into dams by handy beavers. Still in the city of its founding, the Scottsdale location has moved and upgraded to its own building.
2845 N Scottsdale Rd.
Scottsdale
Arizona
Amy Tuso aims to capture in vibrant acrylics and oils the joy of both the creative act itself and the subject of her choice–whether that be a minimalist, abstract take on cloud formation or a somewhat-pulpy rendition of a cowboy riding a mechanical bull. Browse her gallery to sample the radiant spectra of her brushjitsu. Small pieces start at $25, while her largest pieces range from $55–$65, with all gradations of pricing and dimensions in between.
14054 N Edgeworth Dr. , Unit A
Fountain Hills
Arizona
---