Things to Do in New Westminster
---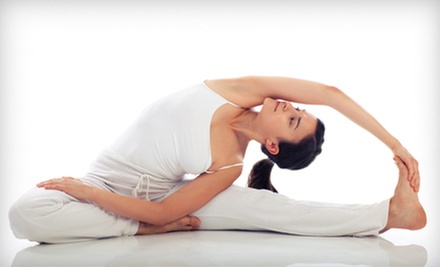 ---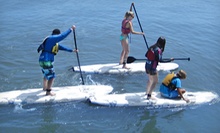 The sailing academy at Kitsilano Yacht Club teaches stand-up paddleboarding basics in group lessons in the water of English Bay
---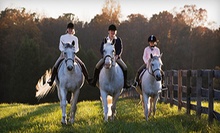 Equine riding experts introduce students of all ages to the art of english riding via fun and safe lessons held in a heated indoor arena
---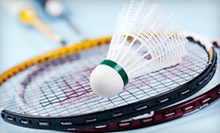 Badminton enthusiasts can drop in to play among internationally ranked coaches on 1 of 12 courts
Use Tuesday 12:00pm - 3:15pm
---
Recommended Things to Do by Groupon Customers
---
Rain or shine, for 362 days out of the year, Vancouver's streets teem with Big Bus's fleet making their daily stops around the city's sites. Customers pile aboard for 90-minute hop-on, hop-off tours that trek down a route that wends past Vancouver's most compelling attractions, enabling guests to create flexible sightseeing outings that proceed at a convenient pace. Tour captains ferry passengers past 22 city landmarks, such as Stanley Park, Granville Island, and Gastown, letting passengers spring out of their seats before picking up ticket-holders and tumbleweeds eager to make their way across the city. Champions of making the city accessible to visitors from around the globe, Big Bus tours are available in seven languages, including English and German.
321 Water Street
Vancouver
British Columbia
604-299-0700
Rachel Wainwright had several friends pass away—victims of injury and sickness—in a short span of time. She needed to feel happy and alive, and this drive led her to dance, yoga, and Pilates. Diving into these practices helped her feel more at peace, and she felt like she'd stumbled onto a secret. Desiring to share this feeling and her passion with others, Wainwright opened Exhale Studio—so named to serve as a constant reminder to release and let go. She gathered a team of like-minded instructors and, through her classes, started helping others to let go while they built strength and balance.
In yoga sessions, clients gain flexibility and balance through a series of poses and breathing exercises. Yoga styles include hatha flow and a yoga-Pilates fusion. They also offer Pilates classes that work to align the spine and build core muscles such as Pilates mat and ballet Pilates. Meanwhile, dance lessons help burn calories and build self-esteem while learning dance hall, Zumba, belly dancing, hip-hop, and the correct spelling of the YMCA.
1083 Cambie St.
Vancouver
British Columbia
604-689-2446
Richmond Indoor Paintball lets competitive sharpshooters live out intricate battle strategies in 25,000 square feet of barricades, abandoned buildings, and streets made to look like a real town. Open year-round, the facility's graffiti-splattered walls surround the field, and the beat-up old cars littered about offer cover. Players find only premium rental equipment, paintballs, and all elements of play kept feeling as though they were plucked straight from a video game. The space accommodates up to 60 guests from noon to midnight each day except Tuesday, when the facility closes for cleaning and community art-history lectures. Click here to view a virtual tour.
160-6631 Westminster Hwy.
Richmond
British Columbia
604-278-8897
Talented filmmakers at this film school teach courses that hinge on hands-on involvement. Single- and multi-session classes cover everything from screenwriting and editing to motion graphics, and venture beyond documentary making with lessons in drama and still photography. While practicing techniques and pole-vaulting on boom mics like the pros do, students use a combination of their own gear and gear they've rented from the school. In addition to firsthand filmmaking experience, documentary students get hands-on experience, partnering with community charities to create short films used for education, outreach, and fundraising.
306 Abbott Street
Vancouver
British Columbia
604-767-4306
Drawing inspiration from a centuries-old German tradition, wherein people would warm away their winter blues and welcome the holiday season with uproarious festivities, the Vancouver Christmas Market fills the night air with mirth. Rows of lighted evergreens and more than 45 wooden huts lined with pine branches and twinkling lights spread out under the sky, allowing guests to duck in and examine European-themed, often handcrafted, wares. In addition to traditional German foods—bratwurst, fruitcake-like stollen, and mugs of hot mulled glühwein—the huts also house vendors slinging all manner of gifts and decorations. Woodcarvings, knitted scarves, and ornate beer steins perfectly slip into stockings, populate the space beneath a Christmas tree, or serve as spot-savers in the local hot tub, and delicate glass ornaments or nutcrackers help bring Christmas cheer into homes.
While guests peruse the collection of edible and giftable goods, they can also enjoy the sights and sounds of performances by traditional European choirs and dance troupes. At the on-site Kids' Market, a variety of age-appropriate activities entertain younger children, including a festive carousel, chocolate-lollipop-decorating stations, and gingerbread mascots.
332 East Esplanade
Vancouver
British Columbia
800-565-8735
When most of the local boating club's members decided to venture into sailing large cruisers and racing, a small group of sailors remained loyal to their first love—sailing dinghies. This tightly knit crew formed Rocky Point Sailing Association, which today encompasses a fleet of about 40 boats and a staff of more than a dozen Sail Canada instructors.
At their headquarters inside of Rocky Point Park's Old Mill Boathouse, the sailors instruct kids as young as 4 years up through adults in all levels of sailing. Rocky Point's team also extends membership privileges, such as the use of a restored Columbia 27 cruiser, the Orane. To indulge competitive spirits, RPSA's crew also maintains a race team.
2715 Esplanade St.
Port Moody
British Columbia
604-931-1734
---