Hair Salons in New York City
---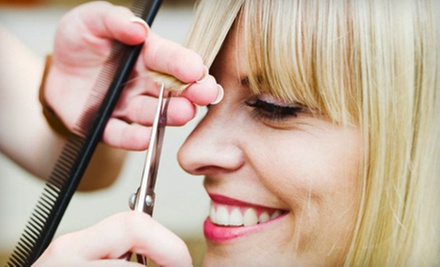 ---
New York City Hair Salon Guide
The daily grind of the city life can leave one feeling as though they have lost their luster. Couple that with often humid weather due to the close proximity of the Atlantic, and one may end the day feeling as though in need a bit of pampering. Fortunately, there is a smattering of New York City hair salons waiting to do one's bidding. Whether it is a desire to try  one of the city's elite salons or  to stroll into a New York City hair salon that accepts walk-ins, treating oneself to a new hairdo is a surefire way to rejuvenate.
Many parts of New York cater to the rich and famous, and hair salons are no exception. Elite hair salons can be found in many parts of the city, but one of the more well-known hair salons can be found on Fifth Avenue: the Louis Licari Salon. Stylists here tend to run more expensive than the typical salon that may  be encountered; nevertheless, one can be treated to a spa-like experience that will rejuvenate the  mind, body and soul.
If waiting for an appointment is not an option-- which can take months at some of the top elite hair salons in New York City -- there are many stylists who will take walk-in clients. Excel Hair Salon is one such place. Open seven days a week, this salon offers a walk-in special that is not only competitive, but also beats out a lot of the competition. Excel Hair Salon can be found on 86th Street as well as Third Avenue and is easily accessible by public transportation, so there is no excuse for waiting another day to get that fabulous haircut.
Taking a bit of time out is crucial to surviving in the downtown element. Fortunately, there are  salons at every turn in the big city, meaning there's an opportunity for self-improvement and relaxation around every corner.
Open seven days a week, this salon offers a walk-in special that is not only competitive, but also beats out a lot of the competition.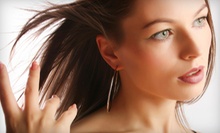 A stylist shampoos hair before crafting a custom cut
Use Saturday 8:00am - 6:00pm
---
Recommended Hair Salon by Groupon Customers
---
Subtly decorated in hues of pale purple and the deepest black, Primp and Tease provides an upscale environment for head-based beautification. Trim split ends and remove the final vestiges of Gorgon snakes with a haircut and blow dry ($50 for women, $25 for men). Or simply smooth frayed head-threads with a blowout ($30 and up). Partial highlights ($60–$90, depending on length) mark the most important hairs, and coloring ($90 and up) gives the entire noodle nest a tonal transformation. Primp and Tease uses Wella hair-coloring products and the Bumble and bumble haircare line.
5-02 50th Ave.
Long Island City
New York
Cutler Salons' combined staff of more than 150 stylists operates in the world of high fashion; their work adorns pages of glossy fashion magazines such as Allure and Nylon, and they work on roughly 35 runway shows per week to ensure models are crowned with hair as chic as their designer duds. Let one of these spotlight-servicing professionals seat you, cover your torso in a cape that shields the body from cascades of explosive split ends, and get underway snipping head threads ($90–$200). Or allow your stylist to blow-dry wild nests smooth and sleek ($65–$85) or create an intricate updo or style ($125+) for a wedding, a prom, or a prom that turns into a wedding.
47 W 57th St., 2nd Floor
New York
New York
Choose one of the following service options and locations:
141 Havemeyer St.
Brooklyn
New York
To say that Redken Saloon Salon is loyal to the Redken brand might merely be the simplest way of putting it. Beyond loyalty, the salon's staff trusts Redken products to perform on cue, making each client's style look its best and occasionally braid itself. All the hair services at the Astoria salon—whether performed by owner Frank Arcabascio or another savvy stylist—use Redken products that have been trusted by salons for more than 50 years. To best wield each rich hue and styling product, each stylist is also trained by Redken or by Frank directly.
36-17 30th Avenue
Astoria
New York
As Yarok Beauty Kitchen founder and head stylist Mordechai Alvow flits across his three-chair salon, he's equally likely to have scissors or glass beakers in hand. The celebrity stylist and mix master draws essential oils and botanicals such as chamomile and coconut from his collection of amber apothecary jars, creating beakers full of custom serums that repair and refresh hair. Along with stylists Theadora Guzman and Lisa Marie Natishak, Alvow—whose styling has appeared in Vogue and on the runway for Alexander McQueen—enhances new 'dos with blow-outs and color from the Organic Color Systems. Yarok Beauty Kitchen's in-house makeup artist, Christopher Drummond, updates looks and covers up freckles shaped like Hitchcock's silhouette with his own brand of organic makeup, which has graced the faces of celebrities such as Jennifer Lopez and Jane Fonda.
39 W 19th St., Suite 610
New York
New York
The decor at Red Market Salon's three locations puts a modern twist on the red carpet with molded plastic furniture colored a vibrant, tomato red. As speakers pump music by local DJs, expert stylists twist through tresses with the ease of a contortionist, snipping split ends or applying balayage highlights by hand, a Red Market specialty. In keeping with its club-like atmosphere, Red Market NYC is also open well into the night, ideal for hard-working professionals and individuals allergic to sunlight. Alternatively, in the West Village, the smaller Red Market Studio specializes on trimless services such as blowouts, updos, and Kérastase hair treatments.
2 Perry Street
Manhattan
New York
917-446-9249
---